Two Fairfax County Schools Named 2020 National Blue Ribbon Schools
Two Fairfax County public schools—Fairhill Elementary School and Poplar Tree Elementary School—have been named 2020 National Blue Ribbon Schools by the U.S. Department of Education.  The Fairfax County schools are among seven schools in Virginia receiving the honor this year. 
"The staff members and administrators of Fairhill and Poplar Tree are dedicated to helping their students succeed," said Superintendent Scott S. Brabrand. "They use innovation, dedication, and parent and community involvement to support students.  I congratulate them for being an example of how to best serve students."
The Blue Ribbon Schools Program honors high performing schools and schools making exemplary progress toward closing achievement gaps. Poplar Tree Elementary was recognized for overall achievement. Fairhill Elementary was recognized for progress toward closing achievement gaps.
Poplar Tree Elementary was one of the first schools in Fairfax County Public Schools (FCPS) to participate in the FCPSon program, assigning personal devices to all students and engaging instructional staff in professional development to help them weave technology into their classes. This technology—along with Project-Based Learning—resulted in a shift to a student-centered learning environment along with offering student leadership opportunities, such as the Paw Tech Squad, whose members support teachers and students with technology and even offer professional development. Teachers engage students in a balanced literacy framework for Language Arts, a workshop model for math, and a hands-on approach for science and social studies. Creative and critical thinking skills and problem-solving skills are encouraged by teachers across the curriculum.
Fairhill Elementary has a diverse student body, including speakers of more than 30 languages who hail from 40 different countries.  To meet the needs of their students, and led by an instructional coach and administrators, teachers use data to guide the use of remediation and enrichment. The special education lead teacher runs a Learning Lab to provide individualized reading instruction to students needing extra support in reading. A Before School Learning Academy offers intense re-teaching and remediation to prepare students for Virginia's Standards of Learning tests. Mentoring programs provide connections for students in and out of the building.  Adult mentors support students in traditionally underserved groups who are referred by teachers or parents, and sixth graders team up with students in grades K-3 for the Fairhill Friends Forever program.
The National Blue Ribbon Schools Program has recognized more than 9,000 schools since the program began 38 years ago.
The U.S. Department of Education will honor all of the nation's 2020 National Blue Ribbon Schools during a virtual conference and awards ceremony November 12-13. Award-winning schools will receive flags and plaques.
Virginia Library Association Awards 2020 Trustee Library Award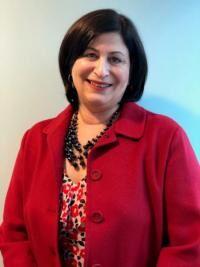 The Virginia Library Association (VLA) awarded Miriam Smolen its 2020 Trustee Library Award, which recognizes distinguished service to libraries or a library in Virginia. 
Smolen joined the Fairfax County Public Library (FCPL) Board of Trustees in 2014 and is its immediate past chair; she continues to serve on the board as the Providence District representative.
"Our libraries are a foundation of our public life, and I wanted to support this jewel of a public resource," Smolen said. 
Smolen has worked diligently, building relationships and bridging divides, to accomplish her present and future goals of both expanding ongoing funding for FCPL and expanding community access to library services by increasing branch hours.
"Trustee Smolen's guidance and dedication the last several years has been invaluable," said FCPL Director Jessica Hudson. "During her tenure as chair, we received support from the county's Board of Supervisors to expand and standardize library hours. Although we won't see that happen this year due to pandemic-related budget changes, it's clear that our community's assessment of FCPL's value has grown under Trustee Smolen's leadership." 
That advocacy is her most important contribution, Smolen said.
"I am most proud of the work our board has done in advocating for more library resources for our patrons and the whole community. Individually, and as a board, we have developed strong relationships with each supervisor, and educated them and the public on the huge variety of services provided by the library, but also the tremendous need for more access and materials," Smolen said. 
During these challenging times for library funding and support, Smolen's work will provide a strong foundation for budget planning when it is time to request funding for the library system in future fiscal years, according to the news release from VLA. 
Even during a global pandemic, FCPL continues to serve Fairfax County residents in innovative ways, Smolen said.
"Our community should know that the Fairfax County Library is filled with devoted, creative and public-minded staff.  They were, and still are, working through the COVID-19 crisis to keep providing services and books to residents stuck at home," she said.
Vietnam veterans help children of local homeless veterans
For the tenth consecutive year, the Vietnam Veterans of America, Chapter 227 of Northern Virginia, donated 30 $75 gift credit cards to children of veterans who are in the Veterans Administration Supportive Housing (VASH) program.
In addition, $100 gift cards were provided to two VASH veterans who are enrolled as students. The total amount is $2,450. The gift cards will help pay for school supplies and other essentials for the new school year.
The VASH Program is a joint effort between the Departments of Housing and Urban Development and the Veterans Administration to assist homeless veterans and their families in transitioning from homelessness to normalcy with affordable and stable lodging. The VA case managers serve over 100 veterans and their families in the Northern Virginia area of Fairfax, Arlington, and Prince William Counties and the Cities of Alexandria and Fairfax.
The chapter's holiday plans are to be Santa for one Wounded Warrior family, whose spouse is being treated at a local military hospital, and to provide credit card gift cards to needy VASH families. Anyone wishing to contribute to the holiday program can mail a check made payable to VVA Chapter 227 with memo: 2020 Holiday Gift Card and the mailing address is VVA Chapter 227, P.O. Box 5653, Arlington, VA, 22205 or call Len Ignatowski at 703-255-0353.
FCPS announces the appointment of new principals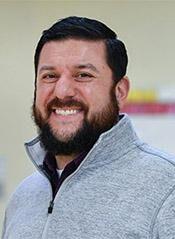 Jason Skerker has been named the new principal of Bonnie Brae Elementary School, effective September 25. 
Skerker began his career with FCPS as an elementary school teacher at Newington Forest Elementary, Oak View Elementary, and Graham Road Elementary. In 2010, he was appointed assistant principal at Hunters Woods Elementary, where he started a mentoring program that provided academic support and character education for at-risk students. 
In 2013, Skerker was named the assistant principal at Virginia Run Elementary School. During his tenure at Virginia Run, he was instrumental in transitioning the school from Positive Behavior Interventions and Supports (PBIS) to Responsive Classroom and initiated the Positivity Project. He holds a bachelor of science degree in elementary education from the State University of New York at Fredonia and a master's degree in educational leadership from George Mason University.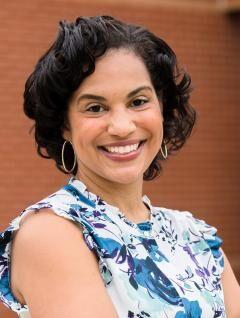 Jamie Gadley, who has served as assistant principal at Dogwood Elementary School since 2017, has been selected to serve as the new principal of Dranesville Elementary School, effective September 28. 
At Dogwood, Gadley established a Dogwood Saturday Academy with reading and math labs as electives for students in grades 5-6 and led the development of a Student Wellness Team to assess the social, emotional, and behavioral needs of students. 
Prior to becoming assistant principal at Dogwood, she served as an acting assistant principal at Lake Anne Elementary, a summer Young Scholars site director at Hunters Woods Elementary, and a summer assistant principal at London Towne Elementary. Gadley taught at Hunters Woods, Dogwood, Providence, and Eagle View elementaries prior to becoming an administrator. 
Before coming to FCPS, she taught in Buffalo and Baltimore. During her career as an administrator and teacher, she has collaborated with parent liaisons to ensure that all parents develop a mutual partnership with the school, and was instrumental in establishing a Parent Academy, leading to increased parent involvement in student success and advocacy. Additionally, she initiated, planned, and facilitated monthly ESOL (English for speakers of other languages) and special education collaborative learning teams to support students. She also established a robust after school program and has engaged underrepresented students in STEAM experiences. 
Gadley received her bachelor of arts in Women's Studies and Sociology from SUNY Buffalo, Bachelor of Science in Elementary education from Medaille College in Buffalo and her master of education in mathematics education from Walden University. 
Metro opens public comment on service cuts
Metro officially opened the public comment period Sept. 26 and announced the many ways the public can make their voice heard regarding the impact of Covid-19 budget cuts that must be considered as federal funding support ends. 
Due to the pandemic's impact on ridership and revenue, Metro is heavily dependent on CARES Act funding that will run out by the end of the year. As a result, Metro's Board of Directors must prepare to cut more than $200 million from the transit agency's annual operating budget, something that is only possible through a combination of service cuts, reduced hours, layoffs, furloughs, and internal cost-cutting measures.
Metro is encouraging anyone impacted by these changes to make their voice heard as part of the official Public Comment period, which runs through 9 a.m. October 19.
Six months after the pandemic began, ridership remains extremely low, down approximately 80 percent from pre-pandemic levels. The lack of revenue from people riding Metro is valued at approximately $2 million every weekday. Meanwhile, Metro has put in place a range of safety measures to protect the health of employees and customers, which has increased expenses. While Metro will soon resume fare collection on Metrobus and is implementing aggressive internal cost-cutting measures (e.g. limiting the use of contractors, furloughing employees, and deferring some capital program expenses), the budget shortfall is so large that closing the gap can only be done through service cuts and layoffs beginning in December.
Proposals being considered by the Metro Board include: cutting Metrorail service (longer time between trains), closing Metrorail earlier, and continuing reduced Metrobus service levels and hours.
Details on the proposals are available at wmata.com/budget.
How to provide feedback
In writing: Visit wmata.com/budget to take a survey and provide written comment. The deadline to provide feedback is 9 a.m October 19.
Via audio/video: Metro will conduct a "virtual public hearing" that will be livestreamed on wmata.com and YouTube.com/metroforward October 13. Individuals have several options for submitting audio or video testimony for the public hearing, including: recording an audio statement by voicemail, submitting an audio file via email, or sending a video selfie.
Participating in a Zoom meeting on October 13. (Registration required at wmata.com/budget by noon on the day of the hearing.)
The deadline for submitting audio or video comments is noon October 13. All audio and video comments received will be streamed publicly for the Metro Board and the public beginning at 3 p.m. that day.
By mail: Comments sent by mail must be received by 9 a.m. October 19. Submit to: Office of the Board Secretary, Washington Metropolitan Area Transit Authority, 600 Fifth Street, NW, Washington, DC 20001.
Old Firehouse Learning Connection offers distance learning supports 
The Old Firehouse Center (OFC) is offering a new program to provide support to families doing distance learning due to COVID-19 restrictions. 
The Learning Connection is a supervised e-learning program held at OFC and supervised by staff, designed for students in 5th through 10th grades. 
The program will provide a supervised environment for students to complete their individual, school-led virtual instruction. In addition, staff will provide limited socially distant recreation opportunities for students during their breaks. A division of the McLean Community Center, OFC is located at 1440 Chain Bridge Rd.   
The program meets Tuesdays through Fridays and parents can drop off students as early as 7 a.m. and pick them up as late as 5 p.m. Three of the four sessions remain open for registration. Session 2, will be held Oct. 6, through Oct. 30; Session 3 will be held Nov. 4 through Nov. 24; and Session 4, which will be held for only three weeks, will meet Dec. 1, through Dec. 18. Each, four-week session costs $400. Session 4, costs $300. Program participants must reside in Dranesville Small District 1A to participate.  
For more detailed information or to register, call 703 448 8336, TTY: 711 or visit, https://bit.ly/33TSii4.  
Students must bring their own laptops (with chargers), and headsets or headphones as well as their own lunch, snacks and drinks. Wifi will be provided. OFC will have a several COVID-19 precautions in place, including performing a health screening each morning and requiring students to wear masks at all times. Students will be spaced at least six feet apart from each other and frequent handwashing and surface cleaning will be encouraged.