Park Authority Names New Director for Park Operations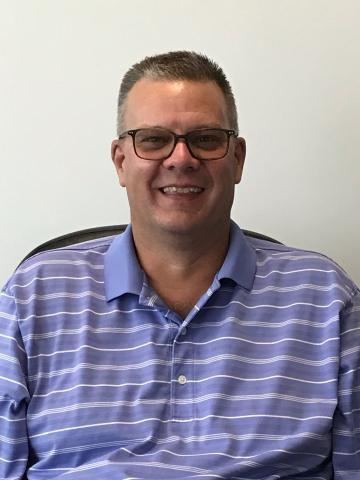 Kurt Louis has been named the new Director for Park Operations for the Fairfax County Park Authority. The position has been vacant since 2019 following the departure of Todd Brown, current Director of Charlottesville Parks and Recreation.
Louis brings a wealth of experience in park maintenance and operations, having spent 31 years with Arlington County Parks and Recreation. During his time with Arlington County, Louis worked his way up from maintenance worker to, most recently, the Parks and Natural Resources Division Chief.
He is a lifetime resident of Fairfax County and a graduate of George Mason University, where he earned a degree in economics.
"We are confident Kurt will be an excellent addition to the Park Authority team, and under his leadership, Park Operations Division staff will continue to exhibit their traditional high level of commitment and passion," said Park Authority Deputy Director Sara Baldwin.
Fairfax High School to Change Team Name
Fairfax High School principal Erin Lenart has decided to permanently remove the use of "Rebel" from the school's team name, effective immediately. Going forward, Fairfax High will use the team name Lions and Lion Pride, which will be used in lieu of Rebels and Rebel Pride. In a letter to parents, Leinart said, "At Fairfax, we pride ourselves on inclusivity, family, respect, and integrity, and given the history of Rebel, it is time for a change."
Lenart began examining and investigating the origin of Rebels and Rebel Pride and talking to students, staff members, and members of the community to learn more after she was named principal two years ago. The original mascot—Johnny Reb—depicted a Confederate soldier and was removed in 1985, but Rebel Rouser and Rebel Pride continued to be used. Last year, in accordance with Fairfax County School Board regulations and working with FCPS leadership and the City of Fairfax School Board, Lenart started the process of permanently changing the team name.
Reaching out to numerous stakeholders, Lenart gained the support of the Fairfax Education Association; Fairfax High coaches, staff members, students, and parents; members of the community; and the City of Fairfax School Board. 
During the 2019-20 school year, Lenart informed the staff, PTA, booster clubs, and students of the change and began implementing the change to Lions, Lions Den, and Lion Pride at the school. Band uniforms, a new gym floor, and spirit wear were purchased using just the Fairfax High School name. Where it is fiscally responsible, sponsors of clubs, activities, and athletic teams are being asked to rebrand anything that has Rebel or Confederate ties to the name.
At today's Fairfax County School Board Forum prior to the Board's regular business meeting, the Board indicated support for moving forward with a proposal to rename Mosby Woods Elementary School and will schedule it as New Business at an upcoming School Board meeting once the process to rename Robert E. Lee High School is completed.  The school carries the name of John S. Mosby, a Confederate army colonel. The process to rename a school facility is outlined in Regulation 8170 Procedures for Naming School Facilities and Dedicating Areas of School Facilities or Grounds and includes the community engagement process.
Facilities Closed at Jefferson District Park Due to Construction
Some facilities at Jefferson District Park will remain closed through July due to construction work getting underway this month.
Southern Asphalt is the contractor for the project that includes:
Repaving the parking lot section near the courts, including the parking area next to the maintenance shop
Reconstructing most of the trails to ADA standards
Regrading the viewing area next to the tennis courts
During the construction period, the basketball court, playground and mini-golf course will remain closed. The tennis courts will be open.
School Board Selects Centreville HS Student as Recipient of 2020 Character Award 
Daniela Pereira Flores, a 2020 graduate of Centreville High School, has been selected as the recipient of the 2020 Fairfax County School Board Character Award.
Flores is recognized by nominators as "a tremendous source of hope and inspiration for the Centreville High School community. Daniela immigrated to the United States and initially struggled to adapt. She did not speak any English and left behind her friends, family, and community. Daniela worked hard, and became stronger, more independent, ambitious, and persistent through her immigrant experience." She is praised for her dedication and persistence that enabled her to advance from ESOL (English for speakers of other languages) classes in middle school to earning As in honors and Advanced Placement English classes in high school. A nominator says, "… she embraces rigor, works incredibly hard to gain new skills, and is tireless in her pursuit of knowledge and academic success." At Centreville, she works with students individually and in groups in the ESOL department to support them in their education and to help them locate resources.
Flores is also praised for her involvement in the community. She is a regular volunteer at the Latina SciGirls Program, the Hispanic College Institute, and the Word of Life International Church. She has donated her time and skills to support the Centreville Immigration Center and the Consulate of Guatemala; she is also completing an internship at the Immigrants First PLLC in Manassas. Flores has also been selected to participate in the Jennifer Wexton High School Leadership Program and the Hispanic College Institute Leadership Program at Virginia Tech.
The award was established by the Student Advisory Council in 2001 and is given to a junior or senior who demonstrates a continuous record of high morals, strong integrity, and good character, and who is recognized as a role model for students in Fairfax County Public Schools. The Apple Federal Credit Union Education Foundation has funded the $500 award since 2007.
Reston Association Hires New Director of Covenants Administration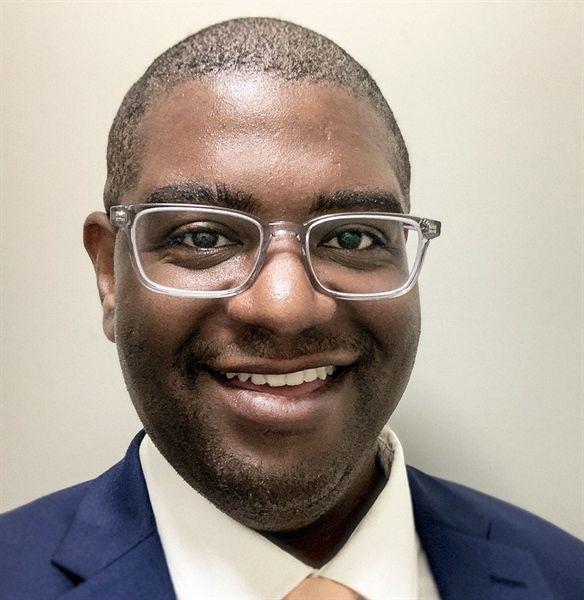 Cameron Adams has been hired by Reston Association as director of Covenants Administration. 
His most recent experience since joining RA this week was as covenants manager for the Kingstowne Residential Owners Corporation in Alexandria where he managed 43 neighborhoods and more than 3,400 homes.
As covenants manager, Adams planned and implemented property inspections, collaborated with the architectural review committee and board of trustees, and managed day-to-day operations. He also worked to recruit and retain committee members as well as assisted with the processing and review of applications for exterior home improvements.
Adams has a Bachelor of Arts degree from Hampden-Sydney College in Hampden Sydney. He has several certificates in community and association management. Adams also worked as an assistant community manager at a 55+ active adult community in Fredericksburg. 
"Cameron brings valuable and highly relevant experience to Reston," said RA CEO, Hank Lynch. "We believe he is going to raise the bar in terms of member relations and implementation of design policies in conjunction with our internal protocols."
Herndon Recognized as Bicycle Friendly Community by the League of American Bicyclists
The Town of Herndon has been named as a Bicycle Friendly Community, Bronze award level, by the League of American Bicyclists. The award recognizes the town's efforts to educate people on how to bike, plan and build bicycle-friendly infrastructure; evaluate successes in getting more people on bikes; and encouraging road safety.
The town is one of 38 communities newly recognized by the League, and is one of 482 communities currently recognized nationwide. For more information visit https://bit.ly/3fNNSxy.
Global Law Firm King & Spalding Chooses Fairfax County Location for 22nd Office
Victor Hoskins, president and CEO of the Fairfax County Economic Development Authority, announced last week that King & Spalding, a law firm with more than 1,100 lawyers working in 21 offices around the globe, has chosen Tysons, Fairfax County's largest commercial district, for its 22nd office. 
"Firms that bring global expertise in corporate law are absolutely essential for a strong business and technology ecosystem, so we are delighted to welcome King & Spalding to Fairfax County and Northern Virginia for its 22nd worldwide location," Hoskins said. "This announcement joins last month's decision by Microsoft to create an R&D and software development hub here as examples of the strength of the business community here." 
King & Spalding's newest office is located at 1650 Tysons Boulevard. The office will include a 25-lawyer corporate/M&A team. Charles Katz will serve as the office's managing partner. 
"Clients value our insight into their issues and appreciate that we are fully committed to serving the Mid-Atlantic business community," said Thomas J. Knox, King & Spalding partner and co-chair of the firm's global Technology Industry practice. "Leveraging King & Spalding's industry-leading financing, national security, international trade and regulatory practices furthers our ability to counsel clients during this period of uncertainty and opportunity."
Jeffrey C. McKay, chairman of the Fairfax County Board of Supervisors, highlighted the attractiveness of the county to law firms that want to work on business and technology law.
"Fairfax County and Tysons have long been prestigious locations for some of the most prominent law firms in the region and nation," McKay said. "I welcome King & Spalding to the county and thank them for this vote of confidence in the thriving business climate we have worked tirelessly to grow."
Fairfax County is home to 11 Fortune 500 companies and more than 100 companies on the Inc. 5000 list.
Changes to MCM Weekend Schedule Announced
The Marine Corps Marathon Organization (MCMO) today announced changes to the 2020 MCM Weekend schedule by removing the live MCM Kids Run and MCM10K from the lineup of events happening October 24-25.
The MCM10K will now be a virtual-only event. Additionally, the MCM Kids Run has been rebranded to the MCM Semper Fun Mile, a one-mile virtual event for kids to run with their parents or guardians.
"Every decision we are making with regard to the MCM Weekend schedule is intended to maximize the operational bandwidth required to host the 45th Marine Corps Marathon in Arlington October 25th," said Rick Nealis, director of the Marine Corps Marathon Organization (MCMO). "We know shifting the MCM10K and the Mile to virtual-only status greatly impacts those individuals who set a goal for themselves or their children to run with the Marines. We appreciate the understanding of these runners and promise a rewarding and engaging virtual experience."
Registration for the virtual MCM10K opened to the public June 3 at www.marinemarathon.com at $33 per entry. Additional entries have been added for anyone interested in running the popular 6.2-mile event, which must be completed between October 1 –November 10. All participants in the virtual event will be mailed a bib, the official event shirt and an impressive finisher medal. All finishers earn a personalized digital certificate.
The new MCM Semper Fun Mile is open to runners of all ages. This family-friendly virtual event is an opportunity for kids to get out and run a mile alongside trusted adults. The virtual run must be completed between October 1 - November 10. All participants will receive by mail a finisher medal, participant shirt and commemorative bib. Registration is open to children and adults starting on Wednesday, June 24 at noon Eastern at www.marinemarathon.com. Individual entries cost $20. Organized school or community groups of 10 or more are eligible for a reduced $13 entry fee by forgoing the mailing service and opting for group pick-up at Marine Corps Base Quantico – Fowler Hall.
For group registration, contact Veronica Gutierrez at Veronica.Gutierrez@usmc-mccs.org.
The Alden in McLean Announces Drive-Thru Drama
The Alden in McLean proudly presents "Drive-Thru Drama," a new model of live theatre in the era of COVID-19. 
"Drive-Thru Drama" is a social-distancing theater format that allows people to enjoy a live theater performance from the safety and comfort of their own cars. Scheduled performances are from 6 to 8 p.m. over two weekends, July 3-5 and July 10-12. 
A limited number of timed tickets will be available through The Alden's website two-weeks prior to the show's opening. The Alden is a division of the McLean Community Center (MCC) and is located at 1234 Ingleside Ave. in McLean.
"Drive-Thru Drama" is the brainchild of The Alden's Director of Youth Theatre Programs Danielle Van Hook. "Like so many, I was missing live performance and knew there had to be a way to safely produce a non-virtual show," said Van Hook. "Nothing replaces the feeling of sitting with your neighbors in The Alden, but I hope this helps bring a little respite away from the screens and returns a level of normalcy to people's lives."
The show will be the debut performance of "Small Change," a play written and directed by Andrew Scott Zimmer. Commissioned by The Alden, "Small Change" follows the travels of a $1 bill as it journeys through time and space, interacting with different people's lives and leaving its mark on the world. Actors will perform one, cohesive story through short monologues at various stations in the center's parking lot. Audience members will be directed to drive the route from actor to actor.
The Alden is placing several safety precautions into place to adhere to the Centers for Disease Control and Preventions' COVID-19 guidelines such as requiring the actors to wear personal protective equipment and setting up the route so that actors are positioned six feet away from the cars and passengers.
For more information visit: www.aldentheatre.org or call 703-790-0123, TTY: 711. For ADA accommodations, contact Patron Services Manager Evelyn Hill at evelyn.hill@fairfaxcounty.gov  or call 571-296-8385.
RCC Plans for Patrons to Return July 6
RCC is pleased to announce it will reopen its facilities July 6 with limited programming accompanied by enhanced social distancing and safe health practices. Both RCC Hunters Woods and RCC Lake Anne have been closed since mid-March due to the COVID-19 pandemic.
"It has felt like eons since we enjoyed the presence of our patrons in our facilities," said RCC Board Chair Bev Cosham. "We look forward to a cautious reopening that will support the needs of the community while safeguarding the hard-fought strides made in reducing the spread of COVID-19."
RCC's reopening will include the Terry L. Smith Aquatics Center and limited programming. In-person summer camps are canceled, and offsite concerts are postponed until August at the soonest. Room rental reservations will be taken starting in late August for the annual calendar of rental options that begins after Labor Day. Very limited lobby space in both buildings will require the public to maintain identified social distances when accessing Customer Service and to limit time spent in the buildings' public areas. 
"We are following all the relevant guidance to keep the number of people in our spaces at any given time within the limits that will promote good health. More than anything, we want to be sure that people can come and go from RCC and our programs with confidence that they are not putting themselves at risk of compromising their well-being," said Leila Gordon, RCC Executive Director. "It will take the cooperation of everyone – patrons and staff – to keep our operation as safe as is humanly possible."
Registration for summer programming will begin online at 9 a.m. June 26. Paper registration forms will be accepted at the entrance area of RCC Hunters Woods beginning June 26 from 9 a.m. to 11 a.m. Anyone participating in any offering must either register or reserve their pass use time, no exceptions. 
For more detailed information visit https://bit.ly/2V9VFh7.