Three appointed to RCC Board of Governors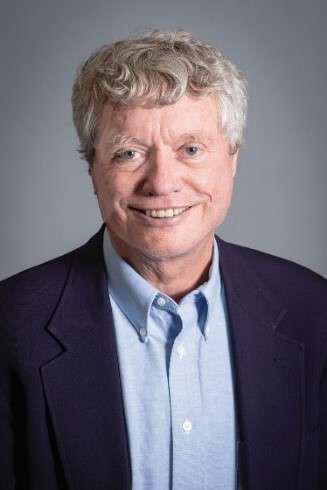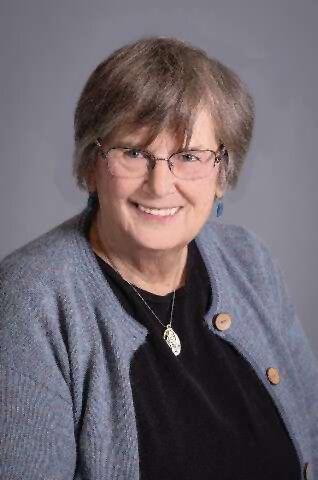 Three Reston residents have been appointed to the nine-member Reston Community Center Board of Governors: William Keefe, William Penniman and Vicky Wingert.                                   
All three candidates were appointed for three-year terms. They were all incumbents.
The three-year terms for Keefe, Penniman and Wingert will begin on November 2, 2020. 
Keefe, an RCC Board member from 2007-10 and again since 2014, has been active in the community as a member of Reston Association's Board of Directors, the Reston Planning and Zoning Committee, Reston Youth Baseball and Reston Youth Basketball. He was named a Best of Reston awardee in 2017.
Penniman has served on the RCC Board since 2006. He previously served as the Board's secretary and treasurer and is active in the Reston Planning and Zoning Committee, Reston Comprehensive Plan Task Force, former Reston Master Plan Special Study Task Force and the Sierra Club.
Wingert has been a resident of Reston since 1973 and has served on RCC's Board since 2011. She has served as president of the Reston Historic Trust, founder of Friends of Reston and on the Reston Association Board of Directors. She was named a Best of Reston awardee in 2000 and a Simon Fellow in 2017.
Assistance League distributes gift cards to families in need 
With schools mostly closed at the start of this school year, Assistance League of Northern Virginia was unable to launch its Weekend Food for Kids program, by which it typically delivers 1,800 bags of supplemental food to students each month. 
Instead, the non-profit organization is distributing $20 grocery gift cards to the families at the six schools that would have received the weekend food bags. The distribution of gift cards in September continues the organization's efforts to address food needs over the spring and summer.
Since April, this Assistance League chapter, with a small membership and limited resources, has provided 400 grocery gift cards each month to needy families.  Through September, that's 2,400 cards, with a total value of $48,000.  The organization has been able to provide the gift cards by reallocating funds that had been targeted for other programs.  Assistance League greatly appreciates all those who have generously provided the time, funding, and support that allows it to continue this effort.
If you would like to help the chapter with this essential endeavor, please use the donate button on the website www.alnv.org to contribute by credit card; or send your check to Assistance League of Northern Virginia, P.O. Box 209, Herndon, VA 20172.
HCA Virginia names chief financial officer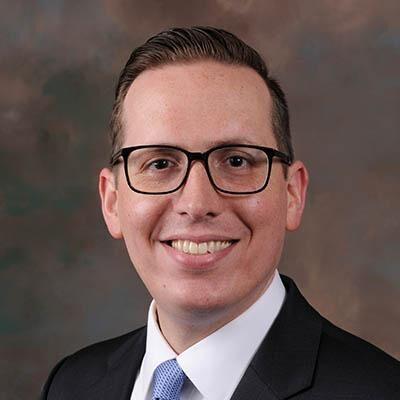 HCA Northern Virginia has named Dustin Fosness the new chief financial officer (CFO), effective Oct. 19, 2020. In this role, Fosness will oversee financial operations for Reston Hospital Center, StoneSprings Hospital Center, and Dominion Hospital.
Fosness will join the Northern Virginia team after previous HCA Healthcare CFO roles at West Florida Hospital (Pensacola, FL) and Terre Haute Regional Hospital (Terre Haute, IN). Fosness began his HCA Healthcare career in 2015 as the Associate CFO and Vice President of Finance at Henrico Doctors' Hospital. Prior to that role, he served in a variety of finance and accounting positions at Fortune 500 companies in the Richmond area, including Dominion Energy and Anthem, Inc.
A native of Duluth, Minnesota, Fosness graduated from the University of Wisconsin-Superior in 2006 with a Bachelor's in Accounting. He later earned a Master's in Business Administration from the Robins School of Business at the University of Richmond in 2013.
"Dustin is a focused and detail-oriented leader with a proven track record of strong financial management," said John Deardorff, President and Chief Executive Officer of HCA Northern Virginia and Reston Hospital Center. "I am confident that Dustin's experience and financial acumen will be a significant asset to our hospital operations."
"I am honored and humbled to be selected to lead the financial operations for HCA Northern Virginia. The Reston, StoneSprings, and Dominion Hospital teams are extremely high-performing organizations. I look forward to supporting our clinical teams in our shared mission to deliver high-quality, compassionate patient care."
Three Fairfax County parks are parent favorites
Three Fairfax County parks are among the region's favorites as chosen by readers of Washington Parent magazine this year.
Clemyjontri Park was a winner in the Fun & Activities/Playground category, and Riverbend Nature Center and Burke Lake Park were both finalists in the Fun & Activities/Nature Centers category. Burke Lake Park was also honored as a finalist in the Fun & Activities/State & Neighborhood Parks category. The honors are based on more than 11,000 votes in the magazine's 2020 Washington Parent Picks contest.
The colorful Clemyjontri Park in McLean features a unique playground where children of all abilities can play side-by-side. Children who use wheelchairs, walkers or braces, or who have sensory or developmental disabilities, can have a parallel playground experience of fun and exploration.
Riverbend Park is located along the Potomac River in Great Falls and offers a rare combination of geology, plant life, wildlife, isolation and beauty. It offers a nature center for educational programs, a visitor center with Native American exhibits, trails and water activities.
Burke Lake Park in Fairfax Station offers 888 acres of fun with a popular loop trail around the lake, boating, fishing, camping, mini-golf, and train and carousel rides. There's even a seasonal ice cream parlor for summertime treats.
A complete listing of the contest winners is available in the October issue of Washington Parent magazine.
FCEDA virtual career fair  initiative wins prestigious economic development award
The International Economic Development Council (IEDC), the largest organization for economic development organizations and professionals, honored the Fairfax County Economic Development Authority (FCEDA) with a 2020 Excellence in Economic Development Gold Award in digital media for communities with more than 500,000 residents. The IEDC announced winners of its awards October 15 during its annual conference.
The FCEDA received the award – the sixth IEDC award it has won and the first Gold Award since 2012 – for the May 28 "Operation Retain Gen Z-Recent Grad Virtual Career Fair."
When the coronavirus began to rapidly spread throughout the U.S. in March, the FCEDA pivoted its in-person talent-event plans to go completely virtual. The goal was to connect Gen Z job seekers to Northern Virginia companies that were hiring amid the pandemic. While many entry-level job offers and internships were rescinded for the class of 2020 and colleges cancelled career fairs, many companies in the Northern Virginia tech hub still had a need for fresh talent.
The May 28 virtual career fair – a digital platform where job-seekers can connect and network with companies – resulted in almost 1,000 attendees, more than 900 completed conversations between recruiters and job seekers, the attendance of 13 companies with thousands of open jobs, and representation of more than 30 colleges and universities in the mid-Atlantic region including seven historically Black colleges and universities. The event also generated significant interest from regional news outlets.
"I am deeply honored to be recognized by our economic development peers with an IEDC Gold Award," said Victor Hoskins, president and CEO of the FCEDA. "Connecting college graduates with hiring companies is always a worthwhile goal, but the pandemic created an emergency and the virtual technology gave us a way to address it efficiently for nearly 1,000 people. I am so proud of everyone at the FCEDA and our partners who helped to create this initiative."
The virtual career fairs are a signature element of an FCEDA talent initiative funded by the Fairfax County government in 2019. More than 4,000 job-seekers have attended FCEDA virtual job fairs so far.
The goal of the talent initiative is to attract, retain, retrain and grow talent and connect job-seekers with Northern Virginia companies that are hiring. Even during the pandemic, there are more than 42,000 open jobs in Fairfax County and more than 80,000 in the Northern Virginia region. The website that the FCEDA created to attract talent, www.workinnorthernvirginia.com, highlights the diverse lifestyles of 10 communities in Northern Virginia and Washington, D.C., and includes features such as a community quiz, a company cluster map and a cost-of-living calculator that compares Northern Virginia with other tech centers in the United States.
"The winners of IEDC's Excellence in Economic Development awards represent the very best of economic development and exemplify the ingenuity, integrity, and leadership that our profession strives for each and every day", said 2020 IEDC Board Chair and One Columbus CEO Kenny McDonald. "We're honored to recognize the more than 100 communities whose marketing campaigns, projects and partnerships have measurably improved regional quality of life."
RCC's YouTube channel earns Virginia Parks and Recreation Society Award
Reston Community Center is pleased to announce its YouTube channel was awarded "Most Innovative Marketing Strategy" for 2019 (population 50,001 – 100,000) at the Virginia Parks and Recreation Society's (VRPS) 65th annual conference.
RCC's YouTube channel was implemented last year to bring more content to patrons and tell the story of RCC through video. The channel was initially populated with six videos, produced by award-winning video producer Rebekah Wingert and her production company, Storycatcher Productions, to mark the center's 40th Anniversary.
"These videos provided a quick and contemporary way to engage potential patrons by offering an entertaining look at RCC's past and present through video, photos and interviews with staff and RCC Board members," said RCC Executive Director Leila Gordon.
The five-minute films look at RCC's founding by involved community members; the way the local community theatre organization enjoys RCC's professional theatre; how RCC supports low-income and recent immigrant communities; how RCC impacted the assimilation of one family who emigrated from Peru 20 years ago; RCC's role in producing free, offsite community events such as concerts, art installations and children's activities; and all that happens – from free Community Coffee to professional performing arts productions – on a busy Saturday at RCC. 
While RCC's YouTube channel was awarded for its innovation in 2019, it has proven to be an invaluable tool as Reston, like the rest of the world, has weathered the COVID-19 pandemic in 2020. RCC has added a wide variety of free and accessible content to YouTube, including fitness classes with RCC instructors, popular local performers filmed at the CenterStage, step-by-step visual arts classes and engaging kids' crafts content.
RCC's entry was one of 97 applicants vying for 14 award categories at the annual VRPS statewide conference, which was held remotely this year. The awards honor excellence in areas of programming, personnel, marketing and more. The conference is a learning exchange and provides an opportunity for recreation and park professionals to discuss areas of common interest.
Westfield High School teacher wins NCTE Award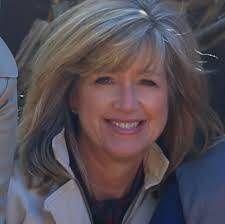 Deborah Van Trees, an English teacher at Westfield High, and one of her colleagues from George Mason University, received the 2020 English Language Arts Teacher Educators (ELATE) James Moffett Award from the National Council of Teachers of English (NCTE).  
Their research proposal is to study the impact of writing conferences as they move the onus for the conference and feedback to the students rather than the teacher.  
It is a continuation of the student engagement movement, but the students take up far more responsibility for their own participation as writers and peer reviewers.  Van Trees will be recognized at the ELATE Virtual Event November 20 and she and her colleague are planning to present their results at the 2021 NCTE annual convention in Louisville.
Two schools named 2020 Purple Star Schools
Two Fairfax County public schools have been recognized by the Virginia Department of Education and the Virginia Council on the Interstate Compact on Educational Opportunity for Military Children as 2020 Purple Star schools. 
The Purple Star designation is awarded to military-friendly schools that have demonstrated their commitment to meeting the needs of military-connected students and their families. 
Fairfax County schools recognized as 2020 Purple Star schools include Keene Mill Elementary School and West Springfield Elementary School. Eighteen Fairfax County public schools were named Purple Star schools in 2019, and 14 schools were recognized in 2018, the first year of the program.
To qualify for a Purple Star, schools must have a staff member designated as the point of contact for military students and families who serves as the primary link between the military family and the school. Schools must also demonstrate their commitment to meeting the needs of military students by providing resources and programming on issues important to military families, such as academic planning and transitions between schools, districts, and states.
This is the third year VDOE and the Virginia Council have designated Purple Star schools. The Purple Star schools retain the designation for three years before being required to reapply.