Falls Church-based PAE awarded task order to provide COVID-19 testing for sports
PAE, a global leader in delivering smart solutions to the U.S. government and its allies, was awarded a task order to provide COVID-19 testing services for winter and spring sports for all 14 universities of the Southeastern Conference. 
PAE, supported by Premier Medical Group, deployed teams to SEC campuses for COVID-19 testing and related logistics for the safety of its fall sports programs beginning September 2020. The task order builds on the PAE team's support of SEC safety objectives. 
"PAE is providing its expeditionary skillset to entities across the country for COVID-19 response efforts, including these testing services that have been vital to supporting SEC teams, coaches and staff throughout the fall season," PAE President and CEO John Heller said. "With this award, we're trusted to maintain these high standards at SEC schools for winter and spring sports through early June 2021."
PAE's experience in complex project management and operational logistics is key to meeting the SEC's need for a COVID-19 test provider. PAE brings skills, knowledge and capabilities from a history of providing critical infectious disease outbreak response and care, extending from the Ebola crisis in 2014 to current COVID-19 support for the state of Georgia and the Navajo Nation. 
FCPS announces appointment of new executive director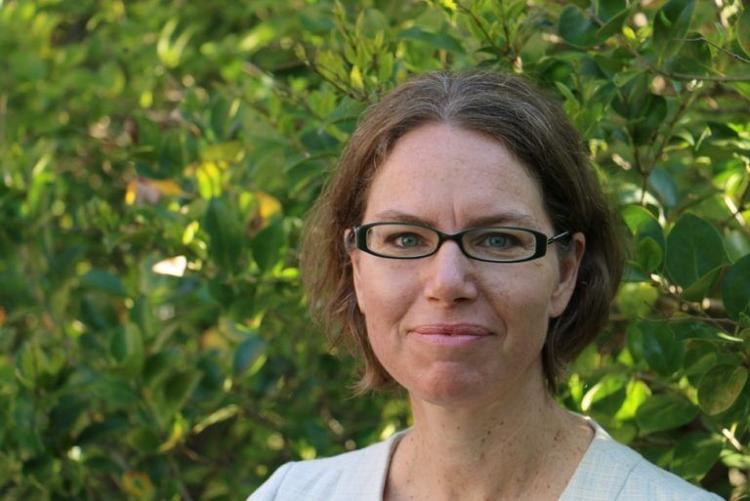 Fairfax County Public Schools (FCPS) Superintendent Scott S. Brabrand has named Helen Lloyd, who currently serves as the executive director of Communications for Alexandria City Public Schools, as the district's new executive director of the Office of Communication and Community Relations (OCCR), effective February 1.
"Ms. Lloyd has demonstrated proven leadership and has a track record of success in her work with Alexandria City Public Schools," said Brabrand. "She has more than 14 years of experience in strategic communications, marketing, media, event planning, public relations and public education.  Ms. Lloyd is a data-driven professional who leads with equity and has spearheaded three initiatives in her current role that highlight the importance of ensuring equity across the system. Her insight and depth of experience in strategic communications will be important assets to FCPS moving forward."
Lloyd has served Alexandria City Public Schools in several communications roles since 2009. She has experience in website management, social media strategy, managing internal and external publications, event planning, and video production. She is also an active member of the National School Public Relations Association and has been recognized with numerous accolades from the organization, including:
Gold Medallion Winner for Excellence in Strategic Communications (2019)
Gold Achievement Award for Campaign Planning (2016 and 2017)
Excellence Award for Public Relations (2015, 2016, and 2017)
Lloyd earned her Bachelor of Arts degree from the University of Leeds and a Master of Arts from the University of London.
Mason announces collaboration with Noble Life Sciences
George Mason University has signed a collaboration agreement to give Noble Life Sciences access to the National Center for Biodefense and Infectious Diseases BSL-3 facility at the Science and Technology Campus in Manassas. The collaboration was announced Dec. 21.
The agreement enables Noble Life Sciences to carry out federal and non-federally funded BSL-3 animal model projects to support the development of new antiviral and antibacterial agents against infectious and resistant pathogens.   
"The collaboration with Noble Life Sciences opens doors to new opportunities for the development of novel therapeutics and diagnostics by Mason scientists and enables us to partner with an entity that has extensive experience bringing such new discoveries to the marketplace," said Ali Andalibi, chief scientific officer of the BRL and Senior Associate Dean in Mason's College of Science.
Sykesville, Md.-based Noble Life Sciences is a preclinical contract research organization owned and operated by scientists with decades of experience in drug, vaccine, and medical device development. They offer services in pharmacology, disease models, early safety assessments, toxicology, PCR, Flow Cytometry, in vivo imaging, and cell-based assays.
"Access to the BSL-3 facility through this collaboration agreement with Mason will enable NLS to provide preclinical testing services in support of an immediate need for the development of coronavirus vaccines and therapeutics as well as other emerging infectious diseases," said Srujana Cherukuri, chief executive officer at NLS.
Mason and Noble Life Sciences have also agreed to explore collaborative research opportunities for development of animal models for viral diseases, development of animal tissue-based and cell culture-based assay methodologies for the assessment of the efficacy of vaccines and therapeutics for viral agents, and assay and reagent development for quantification of viral RNA and/or protein.
All-female team wins grant in Audi-STEM for Her: DRIVE Like a Girl competition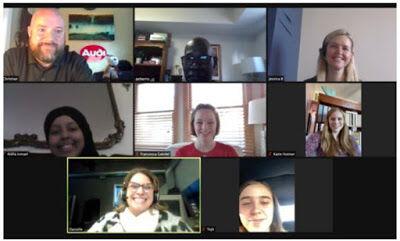 A team of sophomores from Annandale High School won a $2,000 grant in the annual Audi-STEM for Her: DRIVE Like A Girl competition. 
Aisha Ismael, Katie Hutnan, Francesca Gabriel, and Tejh Hardin came up with a way to enhance the car buying and ownership process for female customers while considering the global pandemic and its effects. 
The team's solution was an adaptive needs assessment that would identify buyers' specific needs, reduce car buying and pandemic-related anxiety, and promote digitization and sustainability. The customer's answers influence the questions that follow, the salesperson they're matched with at the dealership, and the recommended vehicle model shown at the end. 
Technology education teacher Phillip Harris says the all-female team "wanted to make the process more personal and efficient, especially with the disconnect in communication caused by the pandemic." Harris provided support and mentorship to the girls. 
The Audi of America DRIVE Like a Girl program is an annual science, technology, engineering and mathematics (STEM) competition, in which high school girls from the Washington, D.C., Maryland, and Virginia area identify, design, and present a project focused on the automotive industry. The objective of this year's competition was to find a modern solution to make women feel more comfortable during the car buying and ownership process, as well as to encourage women to buy cars from Audi. With the ongoing pandemic, there was the added challenge of trying to find a solution that would be safe and would have minimal human contact. The students met with mentors from Audi for several weeks leading up to competition to develop a final idea and presentation. Annandale High will use the grant to fund future STEM and Technology Student Association competitions. 
Comstock and Town of Herndon complete transfer of land
Comstock Holding Companies, Inc. announced that Comstock Herndon Venture, LC and the Town of Herndon, have closed on the transfer of land in historic downtown Herndon that is the subject of a public-private partnership between the parties. 
Comstock's planned redevelopment of the 4.7-acre parcel is the centerpiece of Herndon's revitalization plan for its historic downtown. 
Comstock and its design team worked closely with Town officials to develop a plan that is exciting, while honoring the historic character of Herndon's downtown. The plan earned the unanimous approval of the Herndon Historic District Review Board in 2019. 
"We are excited to have completed this important part of the process and look forward to redeveloping this key piece of downtown Herndon into a vibrant mixed-use development," said Christopher Clemente, CEO of Comstock. "The closing represents an important milestone for this public-private partnership and positions the partnership to focus on finalizing the details regarding the financing of the development." Located approximately 1.5 miles from the new Silver Line's Herndon Station at the intersection of Elden and Center streets, the planned development will be adjacent to Herndon's Old Town Hall, the W&OD trail, established restaurants and retail stores, and the Town Green, site of events and concerts throughout the year. 
Comstock's development will include approximately 273 residential apartments, 17,300 square feet of boutique restaurant and café space, a 16,265 square feet arts center, three public plazas with outdoor seating and dedicated art, and a seven-level parking garage with 726 spaces. 
"This project is the culmination of years of careful planning and will result in an exciting, 21st century downtown that respects both our proud history and our vision for Herndon's future," said Lisa Merkel, Herndon's mayor. "Dynamic living spaces, retail, restaurants, the arts – all will come alive in downtown Herndon as a result of our collaboration with Comstock." 
Dewberry manager receives Ray LaHood Award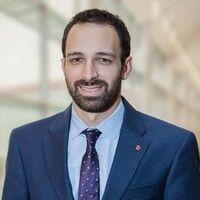 Dewberry, a privately held professional services firm, has announced that Senior Associate and Department Manager Jerry Mrykalo, PE, PTOE, has been recognized as the recipient of the Honorable Ray LaHood Award by the Women's Transportation Seminar Washington, D.C., Chapter (WTS-DC).
Mrykalo was recognized during the virtual WTS-DC holiday party on December 8. The award is presented annually to a man who is a leader in transportation, has contributed to the advancement of women and minorities in the transportation field, has led by example seeking out opportunities to advance and advocate for women in his own firm, and has advanced the reputation and credibility of women in transportation through his support and career achievements.
"Jerry models a work environment where women are not only welcomed but are considered valued members of the team," said Dewberry Transportation Engineer Shelley Wynne, PE, PTOE. "Jerry has a solid reputation of supporting women at the hiring and promotion level at Dewberry and encouraging leadership roles for women on projects."
"Jerry has been a leader within our mid-Atlantic transportation business unit for many years, working hard to lead and promote our traffic engineering capabilities and team not only in the mid-Atlantic, but throughout the company," said Dewberry Vice President and Business Unit Manager Steven Kuntz, PE, DBIA. "We are excited for him to receive recognition in being named the recipient of the 2020 Honorable Ray LaHood award from the WTS-DC Chapter."
Mrykalo obtained his bachelor's degree in civil engineering from the Pennsylvania State University (2005). He is a licensed professional engineer in Georgia, Maryland, North Carolina, and Virginia. Mrykalo was named 2018 Rising Star by the American Council of Engineering Companies (ACEC). He is also a Professional Traffic Operations Engineer.
Real-time crowding information now available for Metrobus and Metrorail
Metrobus customers can now see how full a bus is before it arrives, empowering them with more information to decide when and how to travel. 
Customers can find this real time information when tracking their bus at buseta.wmata.com, and in WMATA's open data feed for third-party transit and mapping applications like Google Maps.
Metrobus data is made possible by technology aboard every bus that senses when customers enter and exit. Metrorail doors are not equipped with the same sensors, but rail crowding predictions are also available based on recent crowding data. 
"Metro is doing our part to help Metro customers feel safe when traveling, and we're proud to release this new tool to help customers make more informed travel decisions," said Metro General Manager/CEO Paul J. Wiedefeld. "Social distancing is a top concern as we all navigate this public health crisis, and we hope customers find this information valuable when deciding when to ride."   
When accessing the data, customers will see a bus or train's capacity in one of the following categories: 
Many seats available
Bus less than 25 percent occupied
Rail car less than 20 percent occupied
Few seats available
Bus 25-49 percent occupied
Rail car 20-32 percent occupied
Full
Bus is occupied 50 percent or greater
Rail car is occupied 33 percent or greater
The categories are based on public health recommendations for social distancing, and will be adjusted based on the latest recommendations. Social distancing may not be possible on every train and bus.
Metro may temporarily suspend crowding data from the data feed and website for large-scale events, unplanned service disruptions, or significant track work when this information may become unreliable to customers.
Westlawn students celebrate building supervisor, custodial staff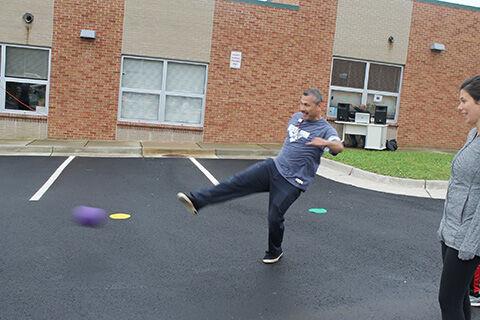 Luis Guerra, assistant building supervisor at Westlawn ES for more than 20 years, was honored by a fifth-grade class recently. 
A community staple, Guerra lives in the neighborhood and knows Westlawn families well. 
To thank him for his support, fifth graders made a PowerPoint to recognizing him and members of the custodial team. School administrators had the presentation laminated and it was presented to Guerra and the custodial team virtually with students. Computers were set up around the building for custodians to use while ensuring social distancing and mitigation protocols are used.