Public Works names new information officer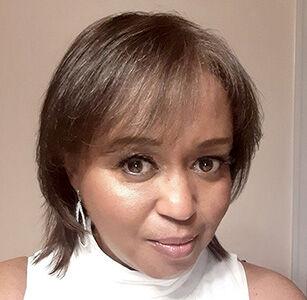 Sharon North has accepted the position of Section Chief/Information Officer III with the Department of Public Works and Environmental Services. She previously held the position of Public Information Manager with the City of Richmond Department of Public Works.
North is an experienced writer, communicator and researcher. She excels in preparing marketing/communications plans, news releases, publications, newsletters, scripts, speeches, talking points and web content.
"Ms. North brings to the department many years of experience as a Public Information Manager with the public works department of the City of Richmond," said Juan Reyes, assistant director, DPWES. "She has 12 years of experience planning, directing and overseeing all internal and external communications programs, including strategic media and communications policies, marketing, public relations and outreach projects," Reyes said.
"I've enjoyed my time and relationship with the City of Richmond, and I will miss many of the people I worked with. At the same time, I am looking forward to new challenges with Fairfax County," North said.
North's experience also includes many years as a working journalist in both print and broadcast media. In addition to stints in local news across the country, she was a news writer and anchor with CNN in Atlanta for six years where she wrote time-sensitive stories for CNN domestic international and headline newsrooms.
She also developed written materials and edited policy briefs for a non-profit program known as Community Voices: Healthcare for the Underserved while employed as a Communications Relations Manager at Morehouse School of Medicine in Atlanta.
Also, while in Atlanta, North worked for the DB Consulting Group as a Health Communications Specialist for the Centers for Disease Control and Prevention (CDC), where she developed pandemic influenza preparedness messaging. 
North earned her Master's Degree in Mass Media Communications from the University of Akron, and her Bachelor's Degree in Speech and Communications from Youngstown State University, Ohio.
Get paid to play with Fairfax County Parks summer jobs
The Fairfax County Park Authority (FCPA) will host a Virtual Summer Job Fair in January to start the hiring process for its Rec-PAC summer camp program and the Water Mine Family Swimmin' Hole at Lake Fairfax Park.
This interactive information session for job seekers will take place via Microsoft Teams on Thursday, January 21, from 2 to 3:30 p.m. Learn what it's like to be a Rec-PAC leader or supervisor. Get details on working at the Water Mine as a lifeguard, cashier, maintenance or leadership team member. Attendees will hear from Rec-PAC program manager, Mike Bonneville, Water Mine Manager Eric Nielsen, Human Resources staff, and current staff from both Rec-PAC and the Water Mine. Attendees will be encouraged to turn on their mic or write in the chat.
Pay for these summer jobs is competitive, starting at $10.40 per hour for lifeguards, $11.43 per hour for Rec-PAC leaders, and $13.06 for Rec-PAC Supervisors.
During and after the information session, attendees will be able to apply for positions that interest them and will be contacted later for an interview. In addition to discussing job duties, the session will provide information about COVID-19 precautions and the onboarding process. Hiring begins in January and will continue until the more than 450 positions are filled.
For more information visit https://bit.ly/2MCyPxl.
Cybersecurity leader joins Booz Allen Hamilton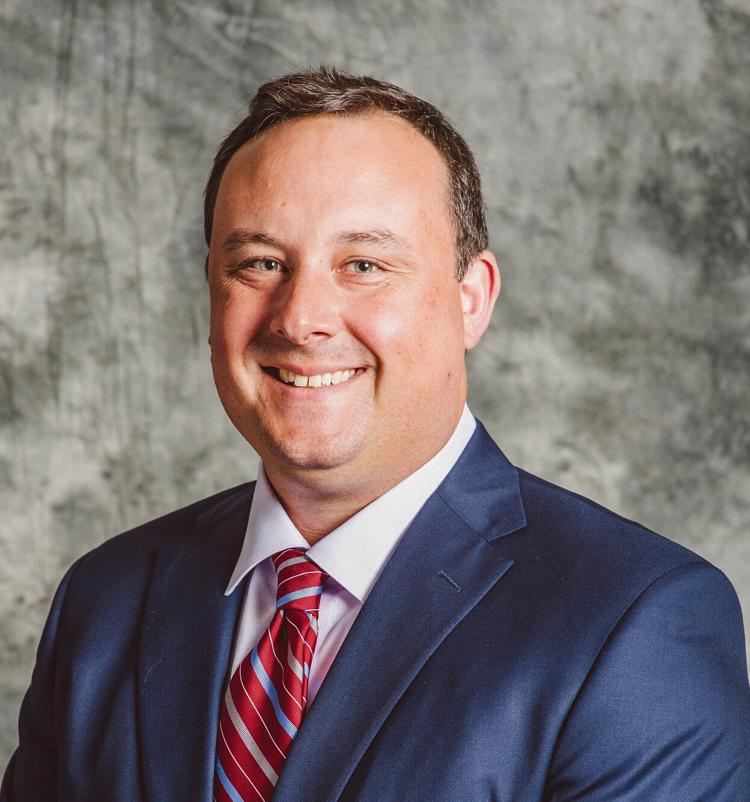 Booz Allen Hamilton announced last month that cyber industry leader Andrew Turner has joined the firm as an executive vice president and market strategy leader in the firm's global commercial business. 
Turner brings two decades of cybersecurity, threat intelligence, and corporate resilience experience to Booz Allen to help clients overcome their most critical cyber challenges amid a dynamic threat environment. Turner joins Booz Allen from Fidelity National Information Services (FIS), where he served as chief security officer, overseeing corporate security, business resilience, and the company's cyber and identity programs.
Turner brings extensive experience and a firsthand understanding of how cybersecurity teams operate. Spanning multiple global enterprises, his career has primarily focused on the highly regulated and highly targeted financial services sector. Turner's responsibilities have included safeguarding clients' most valued information and cultivating cultures of transformation in conjunction with security. He played a critical role in securing three companies as they moved through multi-billion-dollar mergers and acquisitions, successfully marrying disparate cybersecurity infrastructures on a global scale while continuing to innovate at speed.
"Demonstrating to our clients that we understand their organizational needs and have walked in their shoes has been a cornerstone of our relationships and success. We are thrilled that Andrew will bring his C-level experience and perspective as a cybersecurity practitioner to our team," said Bill Phelps, executive vice president and leader of Booz Allen's global commercial cyber business. "As our clients continue to embark on ambitious digital transformation journeys, we know that a successful digital transformation must be done securely to produce the results it purports to deliver. With Andrew's advanced skills, diverse background, and keen understanding of the client's perspective, he will be an asset to Booz Allen as we continue to help clients defend against the most consequential cyber threats."
Prior to joining FIS, Turner was chief security officer at payment processor Worldpay (formerly Vantiv). There, he led the company's security functions, overseeing all aspects of corporate and information security while establishing enterprise-wide data policies and standards. Prior to Worldpay, he was the head of global cybersecurity at Visa. There, he led the innovation of the company's global cybersecurity program and was responsible for protecting one of the world's largest payment brands, which processed more than $7 trillion in payment card transactions annually. Prior to Visa, Turner led the cyber intelligence function within Microsoft's cybersecurity program, building on experience gained early in his career supporting national security missions.
Turner has also served in a variety of advisory roles, applying his cyber expertise most recently as a member of an advisory board for the Bank of England's Operational Resilience board in the United Kingdom. In 2014, Turner was appointed by Virginia Governor Terry McAuliffe to serve on the Virginia Cyber Security Commission, identifying how the public and private sector can collaborate to bolster Virginia's cybersecurity industry.
"Technology is evolving rapidly, and with these positive innovations comes more sophisticated and complex cyber threats. Organizations must understand their vulnerabilities as they prepare for a new wave of industry advancements so they can reap the full benefits of digitization without putting valuable assets at risk," said Turner. "As one of the world's largest cybersecurity solution providers, Booz Allen is uniquely positioned to solve our clients' toughest security challenges. I am eager to join such a strong team and support the needs of clients through transformative, industry-leading strategies."
As executive vice president at Booz Allen, Turner will report to Bill Phelps. Under Phelps's leadership, Booz Allen's U.S. commercial business delivers highly consequential cyber services for Fortune 500 and Global 2000 clients across multiple industries. Booz Allen's deep expertise is earned through real-time cyber operations, leading-edge technical innovations, critical large-scale incident responses, and advanced cyber threat intelligence.
Parsons Corp. COO, president appointed to board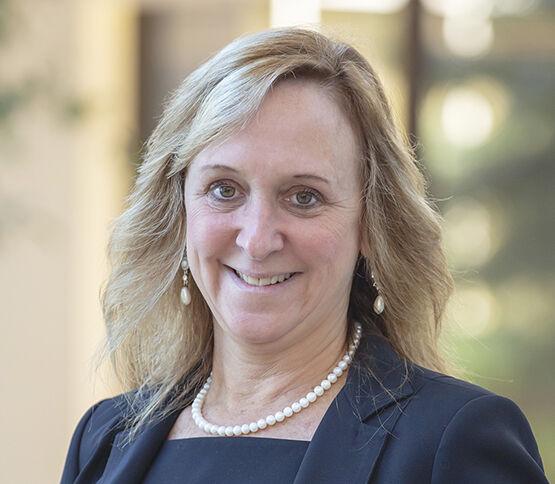 Centreville-based Parsons Corporation announced last month that Carey Smith, president and chief operating officer at Parsons, has been appointed to the company's board of directors.
Smith is responsible for Parsons' global operations and implementing the corporate growth strategy built on continuous technology innovation.
"Carey has been central to our growth and success since joining Parsons," said Chuck Harrington, chairman and chief executive officer of Parsons Corporation. "Her proven track record at Parsons, operational leadership, proximity to our customers and their needs, and experience on other boards make her a natural addition to our board. On behalf of my fellow directors, I am pleased to welcome Carey to the board and look forward to her immediate contributions."
"It's been an honor working with my Parsons colleagues to deliver a better world and I am eager to be a member of the board to drive continued innovation and growth," said Carey Smith, president and chief operating officer. "We will continue solving our customers' most difficult challenges with differentiated products and solutions."
Smith joined Parsons in 2016 as president of the firm's Federal Solutions business where she helped shape and grow the current portfolio. She was appointed COO in 2018 when the company merged its Federal Solutions and Critical Infrastructure business segments to better position for technologically converged defense, intelligence and critical infrastructure markets and provide greater value for our customers. In 2019, she was promoted to president and COO.
Smith received an honorary doctorate degree from Ohio Northern University, a master's degree in electrical engineering from Syracuse University and a bachelor's degree in electrical engineering from Ohio Northern University. She serves on the boards of Edison International, the U.S. Geospatial Intelligence Foundation and the Professional Services Council and has received numerous industry awards.
Reston-based CertiPath appoints CEO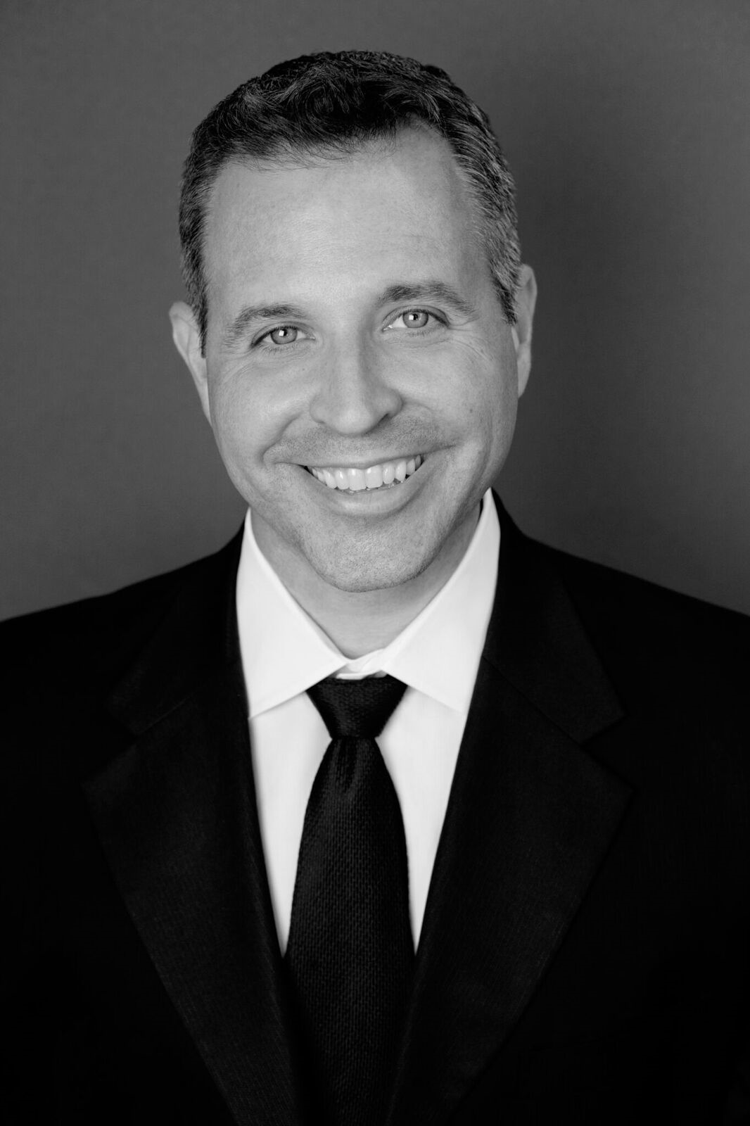 Reston-based tech company CertiPath announced last month it has named company founder Jeff Nigriny as its CEO. 
As the founder of the company in 2004, Nigriny formally held the position of president and replaces Shawn Hughes as CEO. Hughes will assume the role of Chief Experience Officer to enhance the customer experience for CertiPath's growing client base.
Nigriny's 23-year career in the IT industry has focused primarily on information security. Prior to CertiPath, Nigriny served as the chief information security officer of a major aerospace and defense provider for nine years, where he amassed a broad base of information security expertise.
Since forming CertiPath, established out of the need to address the evolving importance of identity systems and their role in enterprise-class information security, Nigriny oversaw the mechanisms and policies to create overall protection and how both can be judged effective and consistently enforced within government and corporate systems alike.
Nigriny holds a master's degree in information systems management from the American University. He is one of a small handful of experts throughout the world that has a thorough understanding of identity in both logical and physical security.
Amyx announces new senior leadership appointments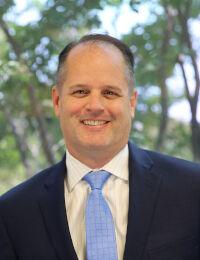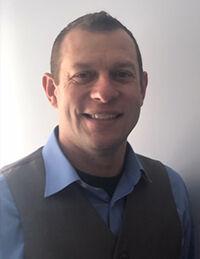 Amyx, Inc. announces the hire of Christopher Ziniti as vice president of Defense and the promotion of Roman Dzialo to vice president of Strategic Programs.
Ziniti, a U.S. Army veteran and graduate of the U.S. Military Academy, brings more than 15 years' experience in the federal market to oversee Amyx's Defense Division.  His career spans multiple client engagements throughout the U.S. Army in areas of logistics, information technology, security, and intelligence. His vast experience serving in executive level positions as vice president of Operations and division manager for both large and small businesses will help position Amyx to continue its growth in the full and open market and enhance its customer support.  As vice president of Defense, he will oversee a diverse unit that serves the Air Force, Army, DHA, USTRANSCOM, National Guard Bureau, Army National Guard and the Defense Threat Reduction Agency. 
"Chris perfectly complements our client-first culture and has a track record of successfully achieving both operations and growth oriented goals," said Amyx CEO and President William Schaefer. "His experience working with some of our current customers as well as new ones will position us to expand in areas throughout the defense market. Our leadership team at Amyx has never been so strong and Chris is a welcome addition."
Dzialo, a U.S. Navy veteran and the grandson of a sailor, was promoted to vice president in December 2020 as a result of his impressive track record supporting customers such as the Defense Logistics Agency (DLA). His broad experience in IT modernization, PMO Support, Electronics, and Telecommunications has yielded numerous successes as he expanded Amyx's DLA portfolio via the DLA JETS IDIQ. Having worked in different capacities at DLA for the past 20 years, Dzialo began as an application administrator and technician followed by a decade of civil service supporting programs throughout DLA's Information Operations Division. As a DLA employee, he was promoted first as a lead and eventually program manager for DLA Enterprise initiatives, and finally supported DLA Headquarters within the Chief Technology Office. As Amyx's vice president of Strategic Programs, Dzialo's portfolio includes both DLA and DISA accounts. 
"Roman joined Amyx in 2015 as a program manager and has earned promotions to director and now vice president by consistently exceeding customer satisfaction and growth goals," said Schaefer. "Roman has been critical to our success in the Full and Open market and in the award of 30 task orders under the DLA JETS IDIQ since 2017. He is routinely commended by our customers for his dedication to quality and real understanding of the challenges they face every day."