Mason to unveil new Forensic Science Research and Training Laboratory
The opening of George Mason University's new Forensic Science Research and Training Laboratory in the Spring 2021 semester establishes Mason as a leader in forensic anthropology and investigations and a valuable community partner with law enforcement.
With the addition of the new five-acre facility on its Science and Technology Campus in Manassas, Mason becomes just the eighth location in the world capable of performing transformative outdoor research in forensic science using human donors.
The facility will offer a unique learning experience for Mason students, allowing them to perform cutting-edge forensic science research pertinent to the criminal justice system while developing highly sought-after skills as career-ready graduates.
The lab will also serve as a proving ground for technological advances in applied forensic sciences. The transdisciplinary collaboration is housed within Mason's College of Science and administered by the Forensic Science Program.
Mary Ellen O'Toole, the director of the Forensic Science Program and a former FBI profiler, called the new facility an "incredible initiative that will distinguish Mason in the field of forensic science and related sciences for years to come."
"Our vision is to be interdisciplinary and collaborative in our pursuit of the latest high-tech and hands-on course work for our students to set a new bar for a wide range of research, from scent dog/chemistry research to determining the postmortem interval that is relevant to our unique environment," she said.
The laboratory will receive its first human remains late in the spring semester. It is dedicated to studying the processes of human decomposition in various conditions for the purposes of solving crimes.
This will include the examination of environmental changes, soil composition, animal scavenging, floral diversity and insect species variations. This information will be used for medical-legal applications and law enforcement training.
"Having such a unique facility here at George Mason will allow our students to use their creativity to explore operational-based research that will help us identify the unidentified, locate clandestine graves, assist in unbiased prosecutions and exonerate the innocent," said Anthony Falsetti, an associate professor of Forensic Science.
The laboratory will serve as a focal point where local, state and national law enforcement agencies can learn to identify the unidentified and help solve crimes.
"We've significantly invested in our innovative Forensic Science program at Mason to offer students and partners access to unparalleled academic, research and training experiences," said Fernando Miralles-Wilhelm, dean of the College of Science. "First the Crime Scene House and the DNA Lab offer authentic, hands-on experiential learning opportunities, now this Forensic Science Research Laboratory will present unique research opportunities and professional pathways with the D.C. federal agencies, military and law enforcement organizations in close proximity."
Donations of human remains to the research facility will come through the Virginia State Anatomical Program (VSAP), a part of the Virginia Department of Health.
"This research opportunity affords us a unique opportunity to advance forensic science and develop a much deeper understanding of the environmental issues that affect human decomposition and the associated evidence that allow the science to tell the stories for those who can no longer speak for themselves," said Maj. Christian P. Quinn, commander of the Cyber and Forensics Bureau for the Fairfax County Police Department.
The laboratory's unique position near Washington, D.C. presents opportunities to partner with federal and state agencies and U.S. military organizations, such as the Virginia State Medical Examiner, Virginia Department of Forensic Sciences, University of Virginia's Applied Biodynamics Laboratory, Prince William County Police, U.S. Army Criminal Investigation Division, the Smithsonian Institution, Naval Criminal Investigative Service and the Department of Homeland Security among others.
"This facility will be breaking ground, setting new standards, researching new forensic techniques and, ultimately, solving cases," O'Toole said.
Detailed measures have been put in place to assure security and environmental integrity.
The University of Tennessee in Knoxville established the first outdoor human remains facility in 1981, followed by Texas State University, Sam Houston State University, Western Carolina University, Southern Illinois University, Colorado Mesa University and the University of South Florida.
Mason's facility will be the only one in the mid-Atlantic region. 
Virginia Business Magazine names 2020 Virginia Business Person of the Year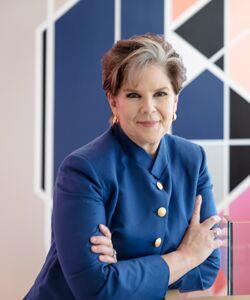 Phebe Novakovic, CEO of Reston-based General Dynamics, is the "2020 Virginia Business Person of the Year" named by Virginia Business magazine. 
Novakovic joined General Dynamics in 2001, became president and chief operation officer in 2012, and has served as the chairman of the board and CEO since January 2013. 
The magazine focused on Novakovic's response to the coronavirus pandemic, and on how her philosophy: "Be honest. Be direct. And know what you're talking about" — has guided her leadership at the company. Forbes ranks Novokovic more powerful than Queen Elizabeth, by the way. 
Employing more than 100,000 workers worldwide, and almost 11,000 in Virginia, General Dynamics is a Fortune 100 manufacturer of business jets, warships, submarines, tanks and communications systems, and is the nation's third-largest defense contractor.
SAIC names new inclusion and diversity leader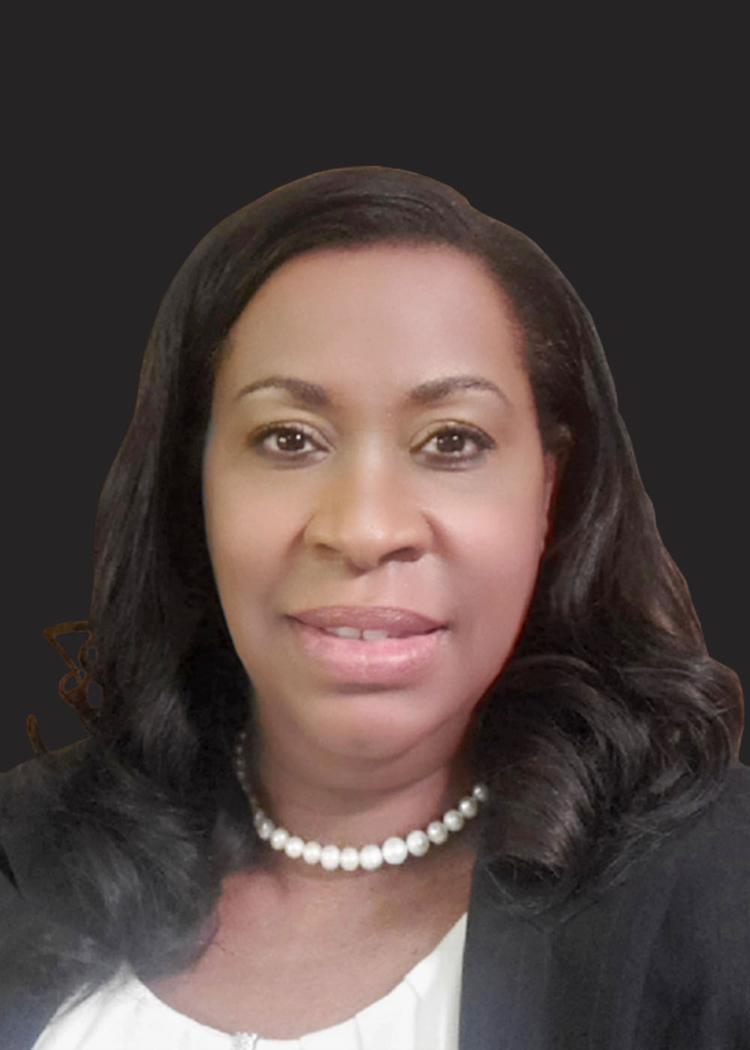 Science Applications International Corp. announced today that Bridget Chatman was named vice president of Inclusion, Diversity (I&D), and Corporate Social Responsibility effective immediately, reporting to SAIC Chief Human Resources Officer Michelle O'Hara. 
Chatman will lead SAIC's I&D and corporate social responsibility initiatives, with particular focus on the company's commitment to ensure inclusion remains an intrinsic part of its culture.
Chatman joined SAIC in 2011 and most recently was the senior director of Capture Strategy and Business Development for the company's civilian markets portfolio. In this role, she managed a portfolio worth more than $1 billion and led complex captures exceeding $200 million. She has been a highly respected leader, organizing high-performing technical teams to capture new business. In 2016, she received the SAIC CEO Award for Continued Customer Excellence for her exceptional mission focus and direct impact on revenue growth.
Chatman currently serves as vice chairman of the board of directors for Women in Aerospace and is the national director of SAIC's Women's Business Resource Group. She is committed to a lifetime of serving humanity through her sorority, Alpha Kappa Alpha Sorority Incorporated, as a distinguished Silver Star member.
"I am excited to congratulate Bridget on this promotion and welcome her expertise as we shape and accelerate SAIC's I&D strategy," said O'Hara. "As an active and highly respected leader inside and outside of our company, Bridget brings a wealth of knowledge, experience, and passion in developing and promoting programs around professional development and growth. Her dynamic expertise will enable SAIC to further enhance an enduring I&D program that is more inclusive, more diverse, and ultimately makes a positive impact in our company, our industry, and our communities."
Chatman's career includes more than 25 years of commercial and government business development experience across a number of industries, including aerospace, transportation, energy, financial services, and healthcare. Prior to SAIC, she worked at Raytheon, Johnson & Johnson, IBM, and various small businesses.
Chatman holds a bachelor's degree in marketing and statistics from the University of Illinois at Chicago and an executive certificate in economics from the University of Oxford. 
FCPS names new chief equity officer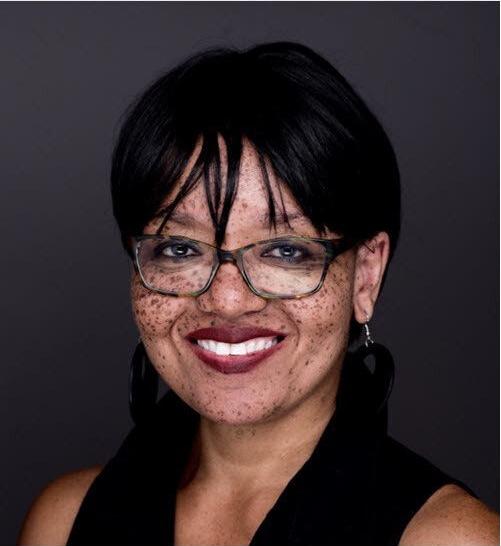 Fairfax County Public Schools (FCPS) Superintendent Scott S. Brabrand has named Lisa Williams, who currently serves as executive director of the Department of Equity and Cultural Proficiency in Baltimore County (Md.) Public Schools, as the district's new Chief Equity Officer, effective on a date to be determined.
"Dr. Williams is a seasoned educational equity professional who provides policy guidance, professional development, and counsel on how to close the achievement gap as well as increasing diversity among the teaching pool," said Brabrand. "We feel her expertise will help ensure that equity is a priority in all of our work going forward."
Williams has been responsible for equity in Baltimore County Public Schools since 2009, providing district-wide leadership in the implementation of educational equity policy and training and professional development to the Board of Education and superintendent. She has led the district on the topic of anti-racist teaching, learning, and other topics related to social justice in schools. She has also worked to improve college readiness for underserved populations, to close the achievement gap for students in grades K-8, and to attract a more diverse group of teachers. During her tenure at Baltimore County Public Schools, Williams played a significant role in helping the system all but close the achievement gap in the graduation rate between Black and White students.
At Baltimore County Public Schools, Williams previously served as director of the Office of Title I. She has also served as a consultant with the National Alliance for Partnerships in Equity, and as an adjunct instructor at Notre Dame University of Maryland, McDaniel College, and York College.
As Chief Equity Officer, Williams will be responsible for the Ombudsman Office, the Office of Professional Learning and Family Engagement, the Hearings Office, and admissions for Thomas Jefferson High School for Science and Technology.
Williams earned her doctorate in education in urban educational leadership from Morgan State University, a master's degree in counseling psychology and a bachelor's degree in psychology from Towson University, and a bachelor's degree in biology from Morgan State University.