FCPS announces appointment of new Chief Academic Officer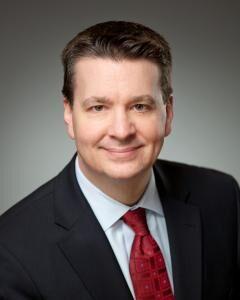 Fairfax County Public Schools (FCPS) Superintendent Scott S. Brabrand has named Sloan Presidio, who currently serves as assistant superintendent for instructional services, as the district's new Chief Academic Officer, effective November 17. 
"As the assistant superintendent for instructional services, Dr. Presidio has been responsible for helping to close the achievement gap and for integrating project-based learning and performance-based assessments into our curriculum," said Brabrand.  "Most recently, his work has been instrumental in developing the district's distance learning plan in response to the COVID-19 pandemic. We are excited to have him apply his years of experience to oversee all aspects of academics in FCPS."
Presidio has served as assistant superintendent for instructional services since 2012. As Chief Academic Officer, he will continue to expand critical equity work currently underway in our district to include opportunity and access to the advanced academic program, the development of culturally responsive curriculum and pedagogy, and the use of innovative schooling practices in the FCPS learning model and the development of Portrait of a Graduate attributes.  
Prior to joining FCPS, Presidio served as assistant superintendent for educational programs in the Tigard-Tualatin School District in Oregon, and as a principal and assistant principal in schools in Oregon.  He also worked as attorney in Washington, D.C.
As Chief Academic Officer, Presidio will oversee the Instructional Services Department, the Department of Special Services, and the Department of School Improvement and Supports.
Presidio earned his doctorate in education from the University of Oregon, his Juris Doctor from the University of Oregon School of Law, a master's of education from the University of Oregon, and a bachelor's degree in fine arts from the University of California-Los Angeles.
Fairfax County Fire and Rescue participating in Toys for Tots campaign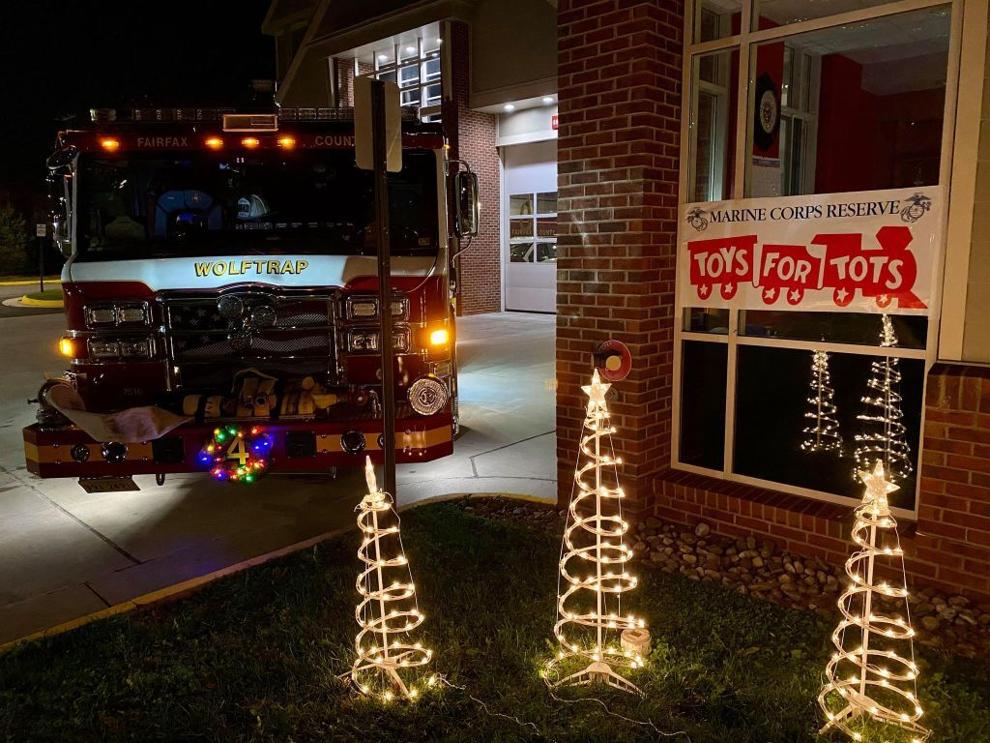 The Fairfax County Fire and Rescue Department will be participating in the Annual National Capital Region Fire and EMS Departments' 2020 TOYS FOR TOTS Campaign. 
The intent of the campaign is to "bring holiday joy and deliver a message of hope to children." Stations will accept donations now through December 13.
In years past, firefighters and paramedics have welcomed residents donating toys into fire stations. Unfortunately, due to the pandemic, this is not possible and collection boxes will be placed outside the front door of each fire and rescue station every morning. This will make it easier for the public to drop off toys while minimizing contact with firefighters and paramedics. Residents will be able to drop off toys until 8 p.m., each evening.
Please help us to help those less fortunate this holiday season. The need will be even greater this year. Thanks to the generosity of those who live and work in Fairfax County, we were able to provide the Marines with approximately 12,000 toys that filled two tractor trailers last year!
Children who are served by this campaign include toddlers and youths through age 17. The campaign will only accept new, unwrapped toys. Toys used as weapons or considered to be weapons (i.e., toy guns or knives of any kind) will not be accepted. Checks or money orders for donations must be made payable to TOYS FOR TOTS.
Fairfax County Fire and Rescue Stations will accept donations through December 13. Toys will not be accepted after this date.
Dewberry's Becky Schneider named Women in Technology's Rising Star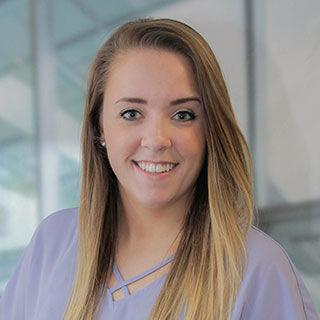 Dewberry has announced that Becky Schneider has been named this year's Rising Star by Women in Technology (WIT), a non-profit organization that aims to provide women in technology industries with networking and professional development opportunities across its 1000-member organization.
Schneider is a resource lead in Dewberry's geospatial and technology services group located in Fairfax, and has been in the industry for more than three years. She has worked on a variety of geospatial and mapping projects for state/local and federal clients, including the Federal Emergency Management Agency, National Oceanic and Atmospheric Administration, and the U.S. Geological Survey.
"There are so many tremendous women in the technology industry who have accomplished incredible things," said Schneider. "I am humbled to be named a rising star among them and would certainly not be where I am today without the support and encouragement of many individuals who have gone before me."
"While Becky may be early in her career, she has already shown tremendous leadership abilities in her role," said Dewberry Senior Vice President Amar Nayegandhi. "Additionally, she has a strong technical skillset and continues to seek out opportunities to learn new methodologies and technologies to support our clients. Becky has a bright future in geospatial technologies ahead of her and we're fortunate to have her on our team."
Schneider earned her bachelor's degree in geographic science, applied geographic information systems from James Madison University (2017).
Novetta receives third consecutive HIRE Vets Award
U.S. Secretary of Labor Eugene Scalia recognized Tysons-headquartered Novetta as a 2020 HIRE Vets Gold Medallion Award recipient during a ceremony Nov. 10 at the U.S. Department of Labor.
"We are extremely proud to have received a Gold Medallion Award for the third year in a row," said Novetta President, CEO, and U.S. Navy veteran Tiffanny Gates. "It recognizes our commitment to hiring veterans and helping the nearly 33 percent of our workforce who are veterans develop meaningful, long-term careers."
NovettaVETS, one of several veteran-focused Novetta programs, supports veteran staff as they transition from the military to the civilian workplace. The program provides mentorship and leadership coaching via dedicated human resources personnel, raises internal awareness of veteran concerns, and raises funds to support veteran charities. The annual NovettaVETS Summit, where they recognize and thank veteran employees and raise funds to support veteran charities, was canceled due to the pandemic. However, Novetta still raised more than $7,000 for the Fisher House Foundation via a company-wide, virtual trivia challenge.
Novetta participates in the DoD SkillBridge Program and partners with MSSA for Veterans and Hiring our Heroes to further engage and support military personnel seeking opportunities in our industry. To learn more about these programs, visit Novetta's Military Talent page at https://bit.ly/3lRXNoW.
For more information about the HIRE Vets Medallion Program, visit hirevets.gov.
Lynbrook Elementary teacher named 2020 Virginia Art Educator of the Year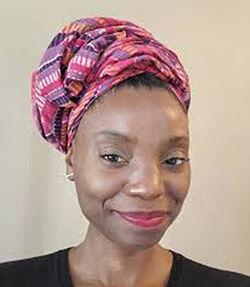 Libya Doman, who teaches art at Lynbrook Elementary School, has been named the 2020 Virginia Art Educator of the Year and Virginia Elementary Art Educator of the Year by the Virginia Art Education Association (VAEA).
Doman is praised by nominators as being an exemplary art educator who is motivated to grow and learn as an art educator.  "Libya is well-versed in the disciplines of an exemplary art educator: aesthetic inquiry, art historical content, critical evaluation, and the studio creative process," said nominator Roger Tomhave, retired professor of art education at James Madison University. "With this knowledge, Libya has demonstrated a great deal of sensitivity in translation to diverse learning styles and developmental stages of all the students she instructs. She has worked hard to incorporate the diversity of student needs in thoughtful, adaptable lessons, allowing for individualized student responses to a range of challenges."
"The last two years she has invited me into her school community for a night of celebration called Multicultural Night," explained Susan Silva, FCPS art resource teacher. "This night dazzles with a fashion show, a variety of foods made by her students' families, and access to educational materials. Libya had the idea of adding family portrait sessions, so her classroom is converted into a portrait studio for the evening and families sign up for a sitting. Her fifth-grade art students work collaboratively with the high school photography students to set up the portrait studio and run this event. I witnessed the camaraderie firsthand she has created for her students as well as welcoming mine to the mix."  
Kelly Bisogno, coordinator of fine arts for the Virginia Department of Education (VDOE), says Doman's  "instructional leadership at the local, state, and national level on work related to social justice and culturally responsive art instruction is making an important impact on our field." Bisogno worked with Doman on the committee charged with reviewing and revising the 2013 VDOE Visual Arts Standards of Learning. 
"Libya's voice and presence on the committee pushed the state standards farther toward diversity, equity, and inclusion," said Bisogno. "This year, Doman served on a VDOE summer resource team to develop exemplary lessons aligned to the new standards. "Libya's sample lesson will inspire art educators in the state to thoughtfully and intentionally include diverse artists as they empower ALL students to explore their own identity."
Doman is an active member of the National Art Education Association (NAEA), working on an NAEA task force for equity, diversity, and inclusion and earning a cultural competency certificate; and the VAEA, where she has designed visual arts lessons emphasizing cultural proficiency, and analyzed webpages and documents for potential visual arts revisions. In FCPS, she has served as a Great Beginnings mentor, a LEAD elementary art teacher, and a Hayfield Pyramid art leader. She also piloted and co-edited FCPS's first standardized sixth grade Art Assessments.
Doman, who is a National Board-Certified Teacher, earned a bachelor's degree in art history and studio art at Spelman College in Atlanta, and a master's degree in art and art education from Teachers College, Columbia University.  She also studied at Moore College of Art and Design in Philadelphia and earned a certificate in French language from the University of Paris-Sorbonne (now known as Sorbonne University). Doman also serves as an adjunct professor at George Mason University, where she teaches a graduate art education course.
Fairfax County Park Authority names new director of golf operations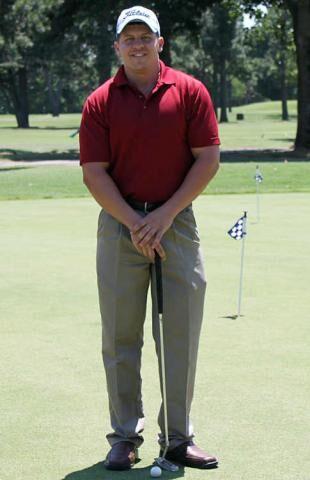 The Fairfax County Park Authority has selected Jesse Coffman to head operations at its eight public golf courses.
Coffman will begin his duties as director of Golf Operations Dec. 7. He succeeds Todd Johnson, who will retire in December as golf enterprises branch manager after more than 32 years with the Park Authority.
Coffman comes to Fairfax County from Fort Worth, Texas, where he served as the director of golf at the Marriott Golf Club at Champions Circle. He managed the golf course and clubhouse, changing the membership structure, adding more tournaments and events, and substantially increasing the financial performance. Before that, he was general manager/head golf professional at Hidden Trails Country Club in Dexter, Mo., and head golf professional at Kennett Country Club in Kennett, Mo.
Coffman earned a bachelor's degree in interdisciplinary studies at Arkansas State University with concentrations in business management, exercise science and physical education.
Dewberry employee recognized as Top Young Professional for 2021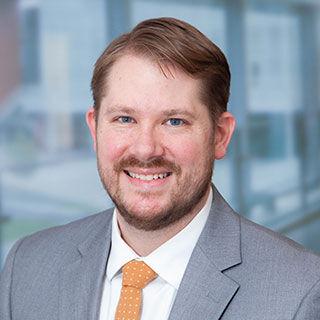 Dewberry has announced that Associate and Senior Project Manager Carl Kaczmarek III, PE, has been recognized by Engineering News-Record (ENR) MidAtlantic as a Top Young Professional for 2021.
The awards program honors professionals who have built a strong portfolio in their industry as well as donated time and expertise to serve their communities. The award recipients will be profiled in the February 2021 issue of ENR MidAtlantic. 
Kaczmerak has been in the industry for more than 11 years. He is an experienced transportation project manager focused on transportation design and construction. Kaczmerak has been involved in a variety of landmark projects, including the Intercounty Connector (ICC)/MD 200, Dulles Corridor Metrorail Projects, and the Warrenton Southern Interchange, where he served as the lead designer/deputy design manager.
Kaczmerak earned his bachelor's degree in civil engineering from Virginia Tech (2008). He is a professional engineer in Maryland, and Virginia, and recently authored an article for Dewberry's website on the differences between design-build and design-bid-build practices. Kaczmarek remains involved in the industry by attending Locally Administered Project (LAP) and Design-Build Institute of America (DBIA) conferences to continue his growth in the engineering field.
Stone Middle School welcomes new principal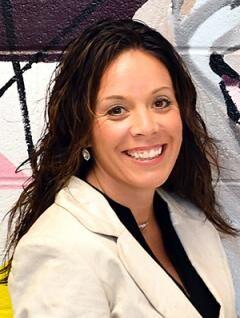 Meredith Norris, who served as assistant principal at Westfield High since 2014, has been named principal of Stone Middle School, effective November 18. 
Norris was appointed acting principal at Stone in October, following the promotion of Amielia Mitchell to executive principal for Region 2. 
During her 16 years with FCPS, Norris served as the special education department chair at Chantilly High, and as principal for Summer Learning Programs in three different schools. At Stone, Norris developed the Portrait of a Panther program, which recognizes 10 students on a weekly basis for demonstrating Portrait of a Graduate attributes during the current distance learning instructional model. 
During her time at Westfield, Norris supported the implementation of innovative practices that closed gaps in access, opportunity, and achievement, most notably among English language learners and students with disabilities. She attended Stone when she was in middle school.  Norris earned a bachelor of arts in English, a master of education in special education, and a master of education in education leadership from George Mason University. She holds a postgraduate professional license with endorsements in Administration and Supervision K-12, Specific Learning Disabilities K-12, and Emotional Disturbance K-12.