Founder of engineering firm receives NVTA's Hazel Transportation Leadership Award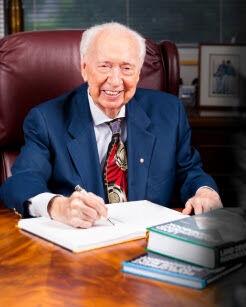 The Northern Virginia Transportation Alliance (NVTA) announced during its 16th annual "What You Need to Know About Transportation" meeting that Dewberry's Sidney O. Dewberry, PE, LS, has been named the recipient of the Hazel Transportation Leadership Award. 
The award is given annually to an NVTA member who is instrumental in the growth and expansion across northern Virginia.
Dewberry founded the firm in 1956 as a land development company. Now, he serves as the chairman emeritus of the 2,200+ person firm, which has more than 50 offices nationwide. Some of the firm's most notable northern Virginia projects include the Dulles Greenway, key design team member on both the Dulles Corridor Metrorail and the Springfield Interchange projects, Route 28 public-private construction improvements, and the I-95 at Route 630 (Courthouse Road) diverging diamond interchange.
"Virginia has been my home for my entire life," said Dewberry. "To watch its transformation is incredible, but to play a role in that transformation and represent a company that will facilitate expansion for years to come is a great privilege. I am honored to receive this award and am proud of the economic growth Virginia has seen over the last seven decades."
After attending two years at Virginia Polytechnic Institute and State University, Dewberry transferred to George Washington University (GWU), where he earned a bachelor's degree in civil engineering. He was presented with GWU's Distinguished Alumni Award in 1991 and was inducted into the university's School of Engineering Hall of Fame in 2009. Additionally, Dewberry has spent many years involved with George Mason University (GMU), where the department of civil, environmental, and infrastructure engineering is now named after him and his wife, Reva Dewberry. GMU also recently renamed the School of Music to the Reva and Sid Dewberry Family School of Music.
In addition to Dewberry's involvement in NVTA, he is a member of the American Public Works Association; American Society of Civil Engineers; Community College Baccalaureate Association; Engineers & Surveyors Institute; National Association of Home Builders, Professional Women in Building Council; National Society of Professional Engineers; Surveyors Historical Society; Virginia Association of Surveyors; Virginia Chamber of Commerce; and the Virginia Society of Professional Engineers.
FCPS receives school security equipment grant from VDOE
Fairfax County Public Schools (FCPS) has been named a recipient of a state School Security Equipment Grant from the Virginia Department of Education.  FCPS is one of 102 school divisions to receive a grant.
The $104,000 grant will cover enhanced security for Garfield Elementary School and Lake Anne Elementary School. 
The grants will pay for video monitoring systems, voice and video internal communications systems, school bus interior cameras, mass notification systems, visitor-identification systems, access control systems, two-way radios, security vestibules, and other security upgrades.
The criteria for making the awards — developed by VDOE and the Virginia Department of Criminal Justice Services — give priority to schools most in need of modern security equipment, schools with relatively high numbers of offenses, schools with equipment needs identified by a school security audit, and schools in divisions least able to afford security upgrades. The program expanded this year to include funding for security equipment for school buses. 
Park Authority names new business administration director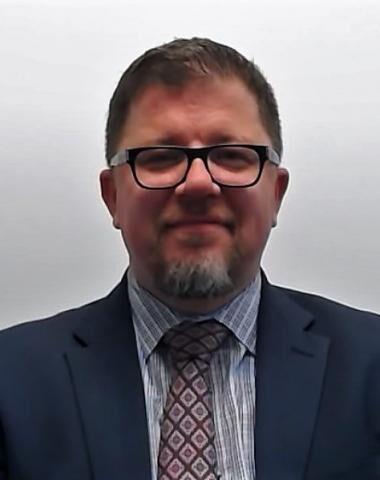 The Fairfax County Park Authority has named Michael Peter to serve as division director of business administration. 
Peter is currently serving as Financial Management Branch chief for the Fairfax County Department of Land Development Services, a position he has held since 2017. He brings a wealth of experience to this position, having served as the director of Finance and Budget for the Arlington County Department of Parks and Recreation and other senior administrative roles in government, as well as nonprofits over the past 24 years. He will start Jan. 4.
This position serves as an integral part of the Park Authority leadership team and will focus on enhancing the coordination and delivery of services in finance, purchasing, accounting, budget, human resources, information technology, revenue forecasting and trends analysis. This position will also lead and supervise other diverse administrative functions, including contract administration, purchasing, grant coordination, risk management and safety.
Peter is a graduate of George Mason University, where he earned a master's degree in public administration in 2000. He also earned a bachelor's degree in political science in 1996 from Marymount University, where he served as an adjunct professor of history and politics.
Peter is a resident of Centreville, and is active in the community, working with the local PTA and serving as a cubmaster. He is also the recipient of numerous professional awards honoring excellence in leadership and innovation.
Leidos to acquire 1901 Group
Leidos Holdings, Inc., a FORTUNE® 500 science and technology leader based in Reston, announced Dec. 10 that it has entered into a definitive agreement to acquire 1901 Group, a leading provider for managed IT services and cloud solutions in the private and public market.
1901 Group delivers leading cloud, cybersecurity and enterprise-scale digital modernization services and capabilities that improve performance and reduce costs. Their unique approach applies technology and process automation to a set of repeatable and reusable services. This provides customers with complete flexibility to tailor their needs across a spectrum of support models – from off-premise managed services to traditional on-premise support, as well as a targeted mix of hybrid models. The company, founded in 2009, was established on the principle that IT can be efficiently delivered as an outcome-based service. 1901 Group brings a strategic, transformative approach to IT service delivery with over a decade of experience delivering IT to the federal marketplace.
The acquisition of 1901 Group will advance Leidos' position in the digital modernization market and expand its ability to address the accelerating cloud and IT services markets. This will allow Leidos to respond to growing customer demand for more fixed-priced, utility-based business arrangements. Leidos will also leverage 1901's proven IT, cloud factories and fully-integrated service delivery platforms.
"We are pleased to welcome 1901 Group's team of digital transformation experts who share Leidos' commitment to making the world safer, healthier and more efficient through IT," said Leidos Chairman and CEO Roger Krone. "Leidos and 1901 Group both strive to provide customers with progressive, agile and secure solutions. Together, we will be better positioned to continue successfully providing these critical solutions while navigating growing trends in the IT marketplace."   
"1901 Group will provide substantial new capabilities to enhance the value we bring to existing defense customers and position Leidos to meet the growing demand for cloud-based solutions in the defense market," said Leidos Defense Group President Gerry Fasano. "The Leidos Defense Group will work to ensure these new capabilities are readily accessible to enhance our offerings and pursuits across the company."
"1901 Group is very excited about our future with Leidos," said 1901 Group Founder and CEO Sonu Singh. "We have closely shared values based upon a commitment to our customers, our employees, and our mission of utilizing untapped IT talent across all geographies. The opportunities this acquisition will unlock by combining our Enterprise IT Operations Centers and secure FedRAMP platform with the unmatched depth and scale of Leidos sets us up for great success. We look forward to closing this deal and officially becoming a part of Leidos."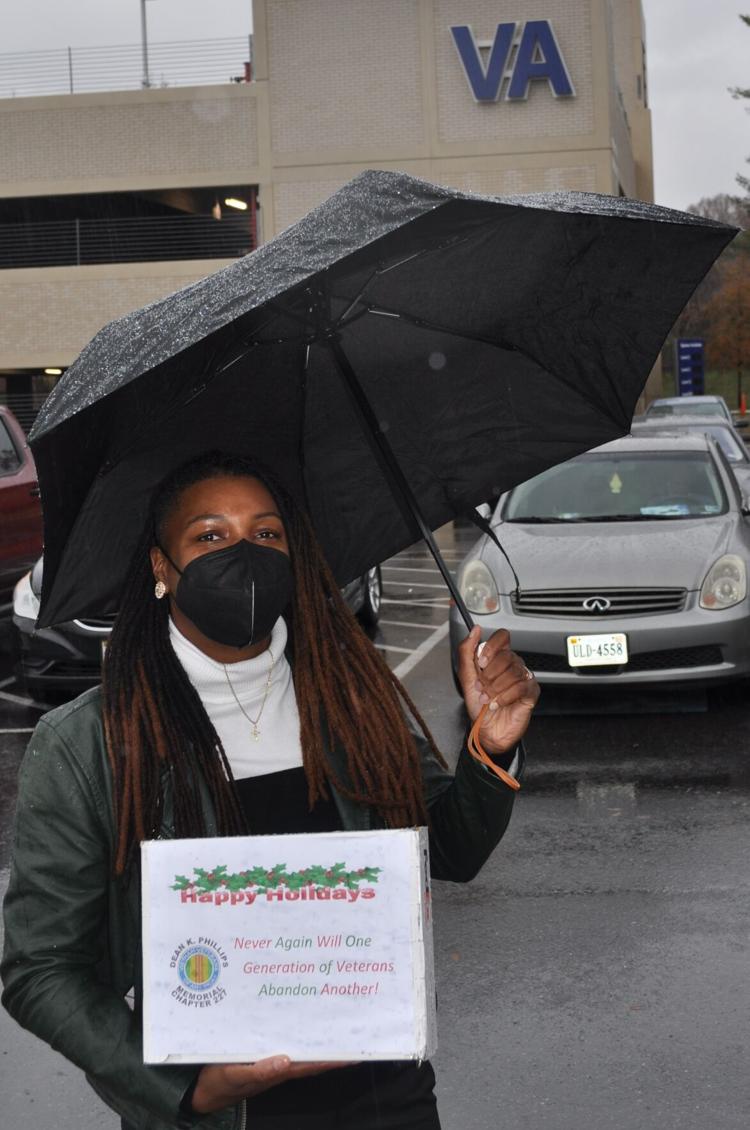 FCEDA President and CEO wins regional leadership award
Victor Hoskins, president and CEO of the Fairfax County Economic Development Authority, will receive the Regional Leadership Award from Leadership Fairfax Inc., to be presented at the 24th Annual Northern Virginia Leadership Awards virtual ceremony December 18.
"I am humbled with the honor of receiving Leadership Fairfax's Regional Leadership Award," said Hoskins. "Collaborating – building a big team — is how this region will succeed at anything, and I am honored that groups such as LFI recognize that."
"Regional collaboration has helped thousands of Northern Virginia businesses bridge the economic downturn created by the coronavirus," Hoskins added. "And, in a time when businesses and talent can choose to locate and work from anywhere, regional collaboration and leadership is the only way that Northern Virginia and the entire Washington region will continue to thrive as one of the world's leading innovation and technology centers."
Karen Cleveland, president and CEO of Leadership Fairfax said Hoskins embodies the tenets of the award – advancing the cause and spirit of regional collaboration and partnership.
"We are thrilled to be able to honor Victor Hoskins with the 2020 Regional Leadership Award," said Cleveland. "In his relatively short tenure, at the EDA, he has transformed the way the Authority approaches business and has made an indelible mark on our community."
Leadership Fairfax is a nonprofit corporation dedicated to finding, training and growing leaders in Northern Virginia. Through three programs: LFI Signature, Emerging Leaders Institute, and Lifetime Leaders Program, Leadership Fairfax seeks to educate and develop community trustees who are committed to using their leadership skills to strengthen the Fairfax County community.
Hoskins joined the Fairfax County Economic Development Authority as president and CEO in August 2019. The following month, he spearheaded creation of the Northern Virginia Economic Development Alliance (NOVA EDA) that includes 10 jurisdictions. NOVA EDA launched a coordinated COVID-19 response that is guiding thousands of businesses through loan and grant programs throughout the region.
Hoskins is leading a Washington, D.C.-region economic development strategy effort being coordinated by Connected DMV. Hoskins and his team also launched a groundbreaking regional talent initiative to help companies attract the workforce they need to succeed in Northern Virginia.
Since Hoskins' arrival at the FCEDA, Microsoft, Facebook and Google have all announced locations in Fairfax County, and Volkswagen Group of America announced its intention to keep its headquarters in the county. In his first year, he and the FCEDA team easily exceeded office space leasing and job creation goals, and generated more earned media than ever, in spite of coronavirus-related limitations on business activity.
LFI 2020 Leadership Awards winners will also include: Danielle Craddock of Girls Inspired and Ready to Lead and Insight Memory Care Center (nonprofit leader award); Northwest Federal Credit Union (corporate leadership award); Herndon Mayor Lisa Merkel (trustee leadership award); and Shepherd's Center of Fairfax-Burke & South County, John Wood, and 29 Diner Fairfax (COVID-19 heroes).
FCPS announces new principal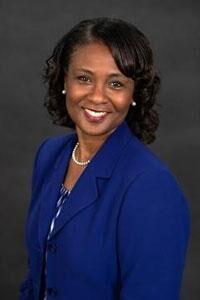 Pamela Simpkins, who currently serves as assistant principal at Halley Elementary, has been named the new principal of Silverbrook Elementary, effective December 14. 
Simpkins began her career with FCPS as a special education teacher at Rolling Valley Elementary. She served as assistant principal from 2007-13 at Hybla Valley Elementary where she implemented an afterschool program that helped close achievement gaps. Simpkins later served as principal at Mount Vernon Woods Elementary. 
She is an active member of the Minority Student Achievement Oversight Committee and a veteran of the U.S. Marine Corps. Simpkins holds three degrees from George Mason University: a bachelor of arts in psychology, a master of education degree in special education, and a doctor of philosophy in education.