FCPA director announces retirement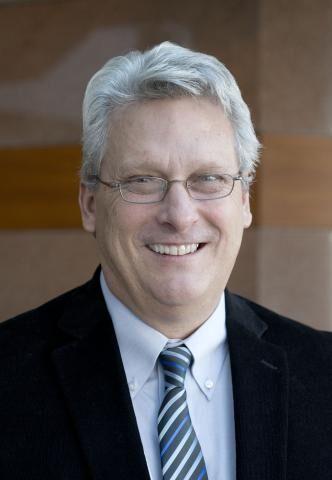 Fairfax County Park Authority (FCPA) Executive Director Kirk Kincannon announced his retirement this week, ending his tenure with the award-winning agency effective Feb. 12. 
Kincannon, a seasoned parks and recreation professional with four decades of national experience, including an additional 10 years with FCPA earlier in his career, cited his desire to spend more time with his family as the reason for his departure.
"This was not an easy decision and was made after significant consideration and personal reflection," Kincannon wrote in an announcement to park staff. "After 40 years of public service, which has spanned multiple agencies and given me an incredible career, I have decided to focus on my next exciting phase of life and spend an abundance of time with those I cherish the most -- my family."
During his tenure, the Park Authority thrived, serving as a role model for other park systems across the nation. Locally, his leadership was recognized in the most tangible way when the Fairfax County Board of Supervisors tapped Kincannon to serve as Acting County Executive during a five-month vacancy. Since his arrival in January 2014, FCPA has enjoyed a string of successes and enjoyed national acclaim as one of the top park systems in the nation.
Most notably, during his tenure FCPA:
Was reaccredited by the Commission for Accreditation of Park and Recreation Agencies – meeting all 151 national standards.
Adopted its first agency-wide Master Plan that sets the course for the future. Also adopted the Strategic Plan for FY 2019 through 2023.
Adopted the One Fairfax ethos and began to develop and implement an agency based on creation of a more equitable park service with increased access for all.
Earned the agency's fourth Gold Medal from the National Recreation and Park Association, which recognizes outstanding park system management.
"The Park Authority Board chose very well when we hired Kirk," said Park Authority Board Chairman Bill Bouie. "His leadership has been a driver and a major key to our success. Regardless of the circumstances, the challenges such as this pandemic, or difficult fiscal realities, or the chance to grow new opportunities, Kirk has led this agency with passion, and professionally with great understanding and insight. We wish him well in the future and will surely miss him."
Kincannon came to the Park Authority from Boulder, Colo., where he served as director of Boulder Parks and Recreation Department for approximately five years. Before that, Kincannon led recreation, parks and cultural activities for the City of Alexandria in Virginia for nearly a decade, serving as director for five years, as well as undertaking other senior leadership positions. He served as director of Wythe County Park, Recreation and Tourism from 1995 until 2000. Before this position, Kincannon served residents of Fairfax County as Park Manager at Lake Accotink Park, in RECenters and other park facilities.
He is a graduate of Virginia Wesleyan College, and he studied at Virginia Tech and the University of North Carolina. He was named a Fellow at the American Academy of Park and Recreation, as well as a Fellow at the Urban Land Institute.
An acting director will be named before his departure. The Park Authority Board will begin a nationwide search for Kincannon's replacement. 
Some other accomplishments of Kincannon are:
Successfully passed Park Bonds in 2016 and again in 2020, garnering strong voter support for funding the agency's capital improvement plan.
Positioned the agency to address community health issues, such as obesity by ensuring proximity to parks, outdoor urban spaces and trails.
A partnership with the Department of Public Works and Environmental Services' Stormwater Division resulted in completion of 21 projects and 2.6 miles of stream restoration on parkland, with a total cost of roughly $27 million. Those projects resulted in pollutant reductions of 15,000 pounds of nitrogen, 59,300 pounds of phosphorous and 640 tons of sediment in the Chesapeake Bay.
Launched the Resident Curator Program to protect historic properties.
Expanded revenue-generating facilities, including RECenters, the Water Mine, driving ranges, while adopting an aggressive energy management program to cut expenses.
In conjunction with multiple county rezoning actions, 30 acres in Tysons and 17 acres in Reston of privately maintained, publicly accessible parkland was proffered. A total of 104 acres were proffered/dedicated to the Park Authority countywide.
Enhanced community engagement and interaction with our customers with new online platforms and e-commerce opportunities, social media tools, and a renewed commitment to bringing new community voices to the park planning and governance conversation.
Worked collaboratively with the Park Foundation, resulting in more than $1 million per year in charitable donations, grants and partnerships in support of the agency.
Received accreditation from the American Alliance of Museums at five historic sites.
Acquired new parkland reaching nearly 24,000 acres system-wide, or nearly 10 percent of the county's landmass.
The agency garnered numerous awards for environmental work, inclusiveness, health and fitness programs, facility design, as well as a host of communication and marketing awards.
Received a Fellows recognition from the American Academy of Park and Recreation Administrators and from the Urban Land Institute of the Washington D.C. Region
Enhanced staff communication, inclusion and involvement with the creation of the Directors Advisory Council, Workforce Council and Idea Portal.
Served on the Virginia Recreation and Park Society Board and as President of the Board.
Keenan honored for providing pandemic assistance to Virginia small businesses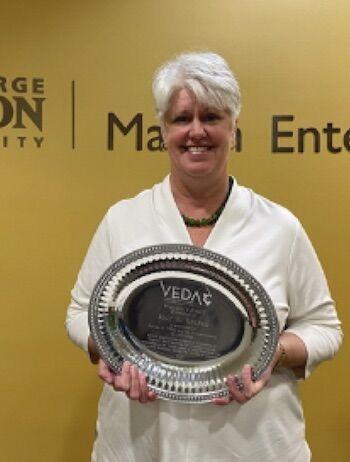 A state economic group has recognized the George Mason University-based Virginia Small Business Development Center Network for its crucial advising and assistance of the commonwealth's business community during a financially challenging year.
The Virginia Economic Developers Association (VEDA) last month presented its annual President's Award to Virginia SBDC State Director Jody Keenan, citing her "skillful, steadfast and exemplary leadership…responding to the critical needs of small businesses and economic developers during the COVID-19 pandemic."
The SBDC Network, with 26 offices around the state, has provided immediate and ongoing support to community entrepreneurs, economic development organizations, chambers of commerce, trade associations and other entities seeking information about disaster relief and how to adjust their business strategies during the economic recovery.
Early in the year, the SBDC Network quickly scaled up its remote capacity to offer more consultations, webinars, training opportunities, and online tools and resources to a concerned state business community.
VEDA President Jim Noel made the award announcement at the organization's November meeting. The VEDA comprises hundreds of professionals from around the state in economic development and related fields.
"SBDC staff really were early responders when the crisis hit," Keenan said. "Helping businesses get the information they needed and the resources and assistance to apply for the disaster financing and develop new marketing and business plans to respond to their rapidly changing environments. It was a real honor to accept the VEDA President's Award on behalf of the Small Business Development Center staff across Virginia."
In 2020, the SBDC has assisted 9,500 businesses, resulting in $86 million in new capital received and 1,167 loans obtained. This year, there were nearly 12,000 unique visitors to VirginiaSBDC.org.
Although the award cites the SBDC's work in 2020, the honor also is an indication of the network's cumulative impact. Based at Mason since 2003, the SBDC is locally connected in communities around the state, including at three other universities and six community colleges.
"These relationships absolutely have been built up over the years," Keenan said. "We were able to respond quickly and confidently because of our long-term relationships around the commonwealth."
South Lakes High School junior donates more than 1,000 masks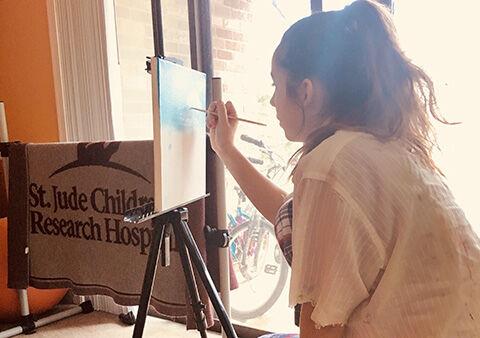 South Lakes High junior Christina Simon has a history of helping others. 
When the pandemic struck last spring, she worked with her mom, found a pattern, and—after some trial and error--figured out how to sew face masks. 
Simon started by donating masks to her neighbors and placing them in little free libraries, then set her sights on an even larger goal. Since May, Simon, her brother Christopher (South Lakes Class of 2018), and her mother have donated about 1,000 masks to the South Lakes Food Pantry. Overall, they have made and donated more than 1,300 masks to the community and she is known in her neighborhood as "the mask lady."  
A teen who loves crafts and art, Simon is inspired by her teachers at South Lakes, local artists, and summer classes she has taken at Reston Community Center. She and her family stayed at a Ronald McDonald House when a sibling was being treated for cancer. She spent her time there helping the other families by offering to babysit and host spa days. She also spent hours every day painting mugs and glasses that the charity sold to donors. Simon creates paintings that are sold to benefit Saint Jude's Research Hospital. She also enjoys working with people with special needs. Four years ago, her youth group volunteered as fishing coaches, pairing with people with special needs to compete in the Cape Charles Queen of the Bay Fishing Tournament. She enjoyed it so much that she returns to volunteer each year.  South Lakes is proud of how these siblings exemplify the best of the FCPS Portrait of a Graduate as Ethical and Global Citizens. Their daily actions show how they contribute to solutions that benefit the broader community and demonstrate empathy, compassion and respect for others.
Herndon HS NJROTC donates holiday meals for those in need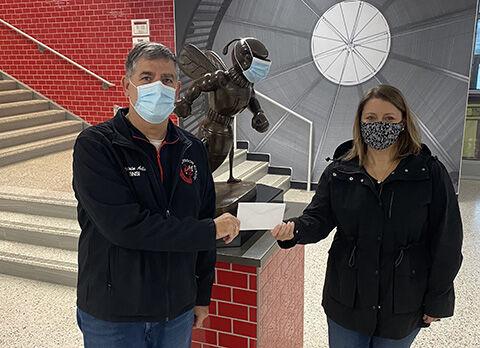 In response to the COVID-19 pandemic and the growing need for food in the area, the Herndon High School Navy Junior ROTC donated 11 family meals for Thanksgiving and pledged another 10 meals for Christmas, to families in need via Food for Neighbors.  
Normally, the cadets visit neighborhoods to ask for food donations to support area food banks. Because of the restrictions this year, the cadets wanted to find another way to help their neighbors and decided to give a cash donation to Food for Neighbors, an organization whose sole purpose is to support students that are dealing with hunger through their red bag program. 
Food for Neighbors is based in Herndon and has since expanded into other parts of Fairfax and Loudoun counties. Despite this historical pandemic, the organization is still able to help families by creating a modified grocery list and establishing new guidelines to keep volunteers safe.
FCPS names new principal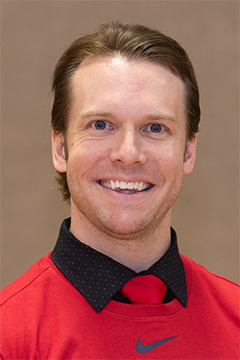 Christoph Hill, was named the new principal of Westlawn Elementary, effective November 30. 
Hill began his career in FCPS as a classroom teacher, then became a reading specialist at Parklawn Elementary. In 2015, he moved to Glen Forest Elementary as the instructional coach and in 2017, became the assistant principal. In 2020, he joined the Westlawn Elementary staff as an assistant principal. 
Hill has experience in Title I schools and brings a variety of hands-on academic experiences in reading and math to his new position. As an administrator, he has been able to demonstrate that neither income nor English language development are barriers for students to be successful. Hill earned a bachelor of science degree in elementary education-interdisciplinary studies from Radford University and a master of science degree in education leadership from George Mason University.