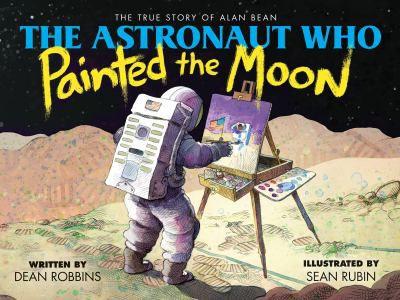 Childrens, Picture Book
"The Astronaut Who Painted the Moon" by Dean Robbins; Sean Rubin (Illustrator)
Call Number: JB Bean 2019
ISBN: 9781338259537
Publication Date: 2019
Alan Bean was an Apollo 12 astronaut, the 4th man to walk on the moon and a skilled artist. This picture book tells how he brought his passions together and shared them with the world. As the story of the only artist ever to see the moon up close, this book is a standout among titles that blend art and science.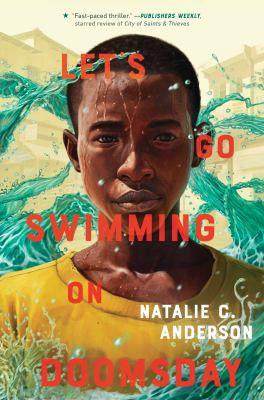 Teen, Fiction
"Let's Go Swimming on Doomsday" by Natalie C. Anderson
Call Number: YFIC AND
ISBN: 9780399547614
Publication Date: 2019
Like so many Somalian boys, Abdi's older brother was forcibly recruited by al-Shabab, a terrorist group seeking to upend the government. Then Abdi himself is recruited by the opposite side, charged with infiltrating al-Shabab and reporting their operations. His harrowing backstory is revealed through rapid-fire flashbacks. Trapped between the government's threat to his family and the terrifying demands of the al-Shabab training camp, Abdi is ultimately a mere tool in this world of ruthless, power-hungry adults. This is one of those tough but invaluable books with the power to increase a reader's awareness of and empathy for teens who have lost the right to be young.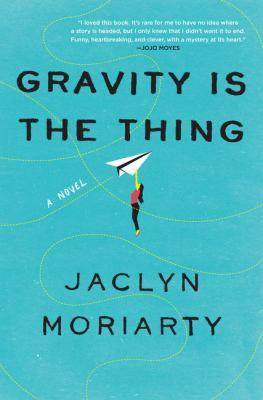 Adult, Fiction
"Gravity Is the Thing" by Jaclyn Moriarty
Call Number: FIC MOR
ISBN: 9780062883735
Publication Date: 2019
Abi Sorenson experienced two major events when she was 15: the appearance of the first chapter of "The Guidebook," an anonymous manual that purports to teach her how to live her best life, and the disappearance of her brother, Robert. Certain these two events are linked and having continued to receive random chapters for the next 20 years, she is now thrilled to be invited to a retreat where the truth behind "The Guidebook" will be revealed. In a setup evocative of an adult version of "The Westing Game," Abi and a small handful of strangers will compete to learn the truth about the book, with bizarre results.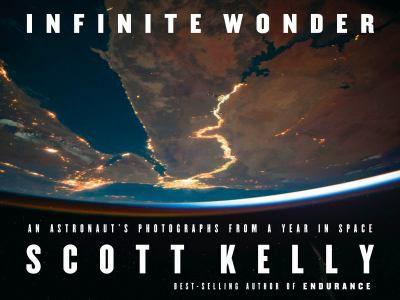 Adult, NonFiction
"Infinite Wonder" by Scott Kelly
Call Number: 779 K 2018
ISBN: 9781524731847
Publication Date: 2018
One's perspective shifts when one lives for an entire year--as Commander Scott Kelly, and no other American astronaut in history, has--in the isolating, grueling and utterly unforgiving vacuum of space. Kelly's photos prove that this perspective--from 250 miles above earth-- is also almost unspeakably beautiful. The Earth Art section of the book is a revelation: a gallery of Kelly's painting-like, subtly computer-enhanced abstract images of Earth's phenomenal textures and patterns, its glory and vitality. Kelly has created a magnificent union of art and science.