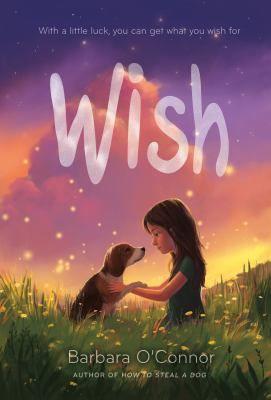 Children, Fiction
"Wish" by Barbara O'Connor (2016)
Eleven-year-old Charlie Reese has been making the same silent wish since fourth grade, hoping that someday it will come true. When her irresponsible parents send her to the Blue Ridge Mountains of North Carolina to live with family members she doesn't know, she needs that wish to come true more than ever. A stray dog, a great friend, and the love of a big-hearted aunt and uncle just might make it happen.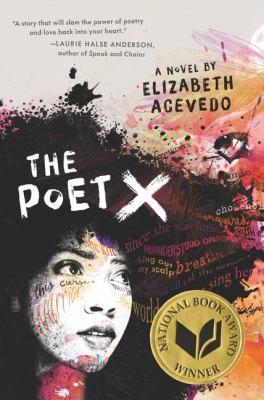 Teen, Fiction
"Poet X" by Elizabeth Acevedo (2018)
Xiomara Batista feels unheard and unable to hide in her Harlem neighborhood. Ever since her body grew into curves, she has learned to let her fists and her fierceness do the talking. This debut novel-in-verse is ultimately a powerful, heartwarming tale of a girl not afraid to reach out and figure out her place in the world.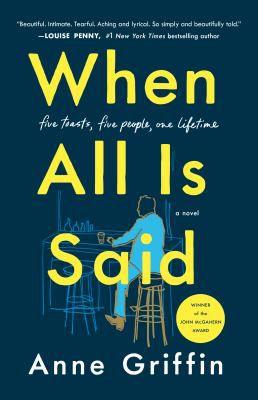 Adult, Fiction
"When all is said" by Anne Griffin (2019)
Few things are as comforting to Maurice Hannigan as the first sip of a good stout. Looking back on a lifetime of memories, both gut-bustingly happy and tearjerkingly sad, it's often the smallest comforts that put him at ease. Maurice has watched the landscape of County Meath, Ireland, and the attitudes of its inhabitants change around him. Now nearing the end of his life, he sidles up to his favorite bar at the Rainsford House Hotel and settles in for a night of reminiscing. With each drink, he dives deep into his memory to focus on one of the five people who've made a difference in his life, good or bad. Through Maurice's toasts, Griffin paints a full portrait of his life, giving even the simplest memory weight and resonance. Fans of Anne Tyler and Sara Baume will appreciate Griffin's sense of personal history and her bright, lyrical voice. Her deeply moving debut novel highlights the power of nostalgia, the pang of regret, and the impact that very special individuals can have on our lives. (Booklist review)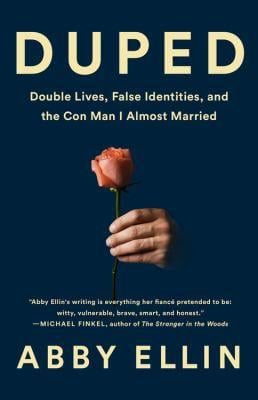 Adult, NonFiction
"Duped" by Abby Ellin (2019)
After Ellin moves to Washington, D.C., to live with her fiancé, she discovers that he is not who he says he is, and his stories of "secret missions" are completely fabricated. But soon she discovers that she is not the only person to find herself in such a position. Ellin delves into the world of duplicity, the psychology of lying, and we humans' generally trusting nature that makes us perfect targets. The author's hybrid of memoir and journalism works well for general readers, keeping things engaging and witty even as she misses the mark with some of her humor. A timely book for… readers of books like "A Beautiful, Terrible Thing." (Booklist review)