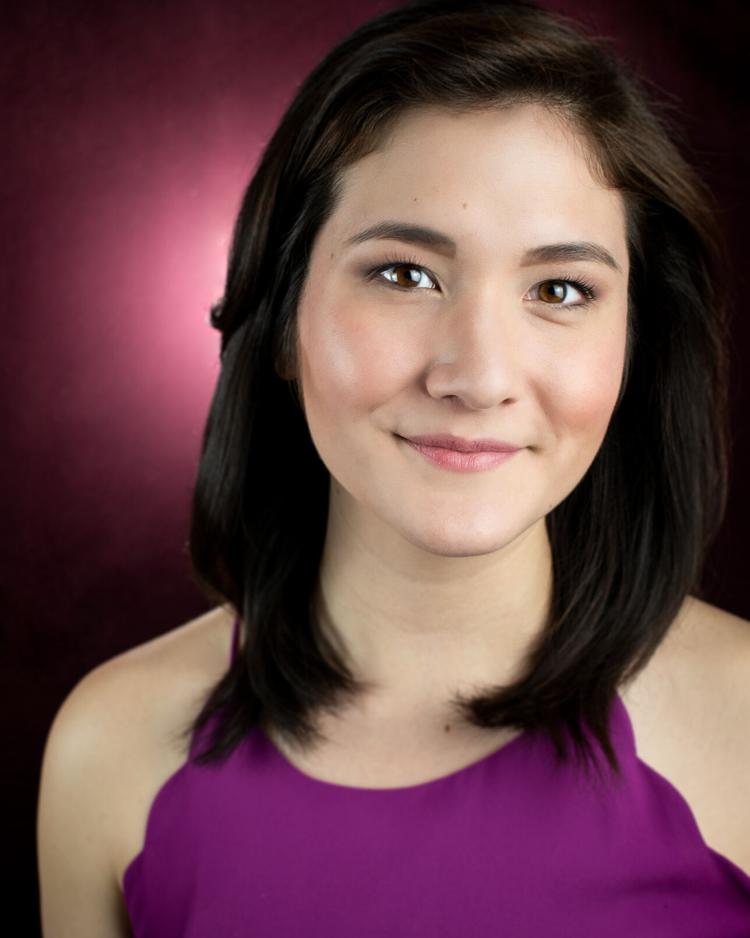 Having been out of action since mid-March due to the pandemic, NextStop Theatre Company was looking for a way to bring theater patrons back safely and offer the chance to some of its performers to get in front of people again.
"During our off time, we actually did a bunch of renovations and safety improvements to the theater," said Evan Hoffmann, NextStop's producing artistic director. "We installed a UV light air scrubbing system so that the air in the theater is disinfected as it circulates, we renovated the bathrooms and put in touchless hand sanitizer stations, and thought we would weather it out and come back in the summer, but it just continued on."
The theater was able to create some small in-person summer programs for students, but it was clear, performances with an audience of any real size was not feasible. Hoffmann started talking to the town about options, and the business park allowed the theater to use its outside space to hold these concerts.
That was the genesis behind The Parking Lot Concerts, a series of Saturday evening shows that will feature an intimate, cabaret-style performance with beloved performers from past NextStop productions right in the theater's parking lot. 
On Oct. 3, beginning at 7:30 p.m. Sarah Anne Sillers, who starred in NextStop's "Ordinary Days," will present "Woulda, Coulda, Shoulda!" a cabaret show that will feature some of her favorite show tunes and jazz standards.
"Evan reached out to me and I was so excited about the idea," Sillers said. "He asked if I would consider doing something in the fall if the circumstances allowed for it. We collaborated back and forth and came up with the idea of the performance. Evan came up with the title, which I see as having a past, present and future."
During her show, Sillers will be accompanied by her husband, Andrew Kullberg, on piano.
"I have worked at NextStop three times so I wanted to bring back some of the material that I have done with them previously," she said. "I did a Rodgers and Hammerstein review back in 2017, so I'll do a little bit from that, and of course a couple of songs I did most recently in March with 'Ordinary Days,' which was closed by COVID."
She's also going to be doing some songs from shows she had planned for this summer that were also cancelled due to the pandemic.  
"I'm looking forward to singing some of those that I woulda, coulda, shoulda been doing if not for current circumstances," Sillers said. "Having a husband who I can collaborate with helps us also stay in the bubble, though I would want him to play for me anyway!"
The singer admits she would not be doing this if she didn't have complete trust in Hoffmann and the NextStop staff and has only had positive experiences with the theater.
"There's something about live performance that there's no substitute for," Sillers said. "I have watched my share of Zoom performances and videos of productions, but it's not a fair swap. It's not a direct substitution for creating something in the moment with a group of people gathered for that moment. We're fighting to keep that alive."
In the weeks ahead, Katherine Riddle will sing Golden Age classics on Oct. 10; Ryan Burke will offer songs for hapless and hopeless romantics on Oct. 17; Award winning singer/songwriter Jim Van Slyke will sing some of his favorite tunes on Oct. 24; and Rebecca Ballinger and Joshua Simon join forces on Oct. 31 for A Halloween Comedy Spectacular, featuring socially distant Halloween skits, games and songs.
NextStop is prioritizing safety, and all guests will be required to wear a mask (except when eating or drinking) and tables will be spread out more than 12 feet apart, with the front row 15-feet from the stage.
"It's 20 tables in 3,000 square feet of parking lot," Hoffmann said. "We are balancing safety with our desire to be creative and present something that we feel audiences will love." 
All shows start at 7:30 p.m. For more information or to purchase tickets, visit www.nextstoptheatre.org.