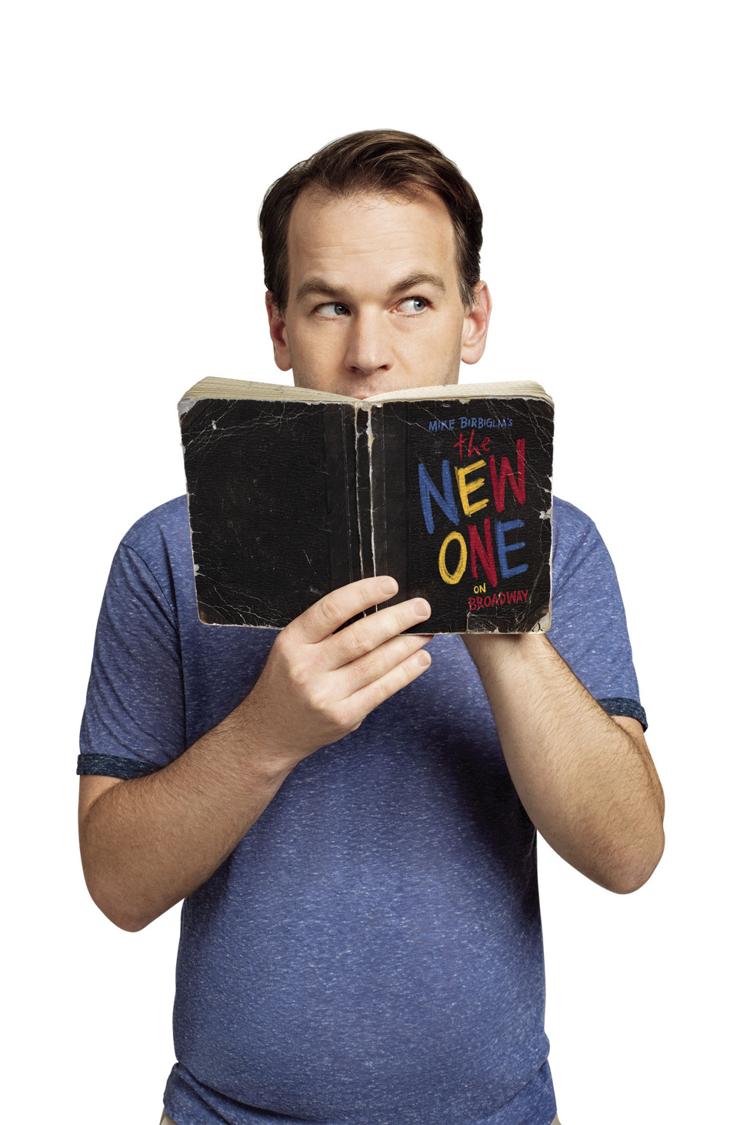 While attending college at Georgetown in the late '90s, Mike Birbiglia won a contest and got the chance to perform at the Washington D.C. Improv, opening for the likes of Margaret Cho, Dave Chappelle, Mitch Hedberg and Dave Attell.
Comedy was something that Birbiglia had dreamed about since he was 16; his brother took him to see Steven Wright in concert and he went home and started writing jokes in his notebook.
"I had always wanted to write plays and movies, and then I realized that the only person that would hire me to do anything creative was stand-up comedy club managers to open for larger comedians," Birbiglia said. "I spent a bunch of years doing that until I eventually became a headlining comedian, and played that back into making solo plays and movies."
Birbiglia is headed back to D.C. to kick off a four-city tour of his hit Broadway play "The New One" at the National Theatre from Sept. 24-29.
"Well, 'The New One' is a show that my wife and I wrote about how we ended up having a child despite the fact that I've never wanted to have a child… and it's a comedy and it goes into all the reasons why I never wanted to have a child," Birbiglia said. "The first half of the show is all the reasons why I didn't want to have a child, and the second half of the show is about how having had a child, and how I was right. It has a lot of jokes, but ultimately even more heart."
The show was a critical darling when it played Broadway last fall, and the comedian is still in awe that he was performing on the big stage at the same time as some other amazing works playing the Great White Way.
"I think the most exciting thing about Broadway were the shows that appeared on Broadway at that time, such as 'What The Constitution Means To Me' and 'The Ferryman,'" Birbiglia said. "To see their shows, and then have them come to ours is something very special."
Over the years, Birbiglia has found success in movies, television and theater, such as penning the script for "Sleepwalk With Me," a one-man Off-Broadway play he also starred in, which went on to become a movie and New York Times best-selling book; having a hilarious turn in "Orange is the New Black"; and appearing as a guest on television shows such as "Billions" and "Broad City." He's also a regular contributor to "This American Life" program that is distributed by Public Radio International.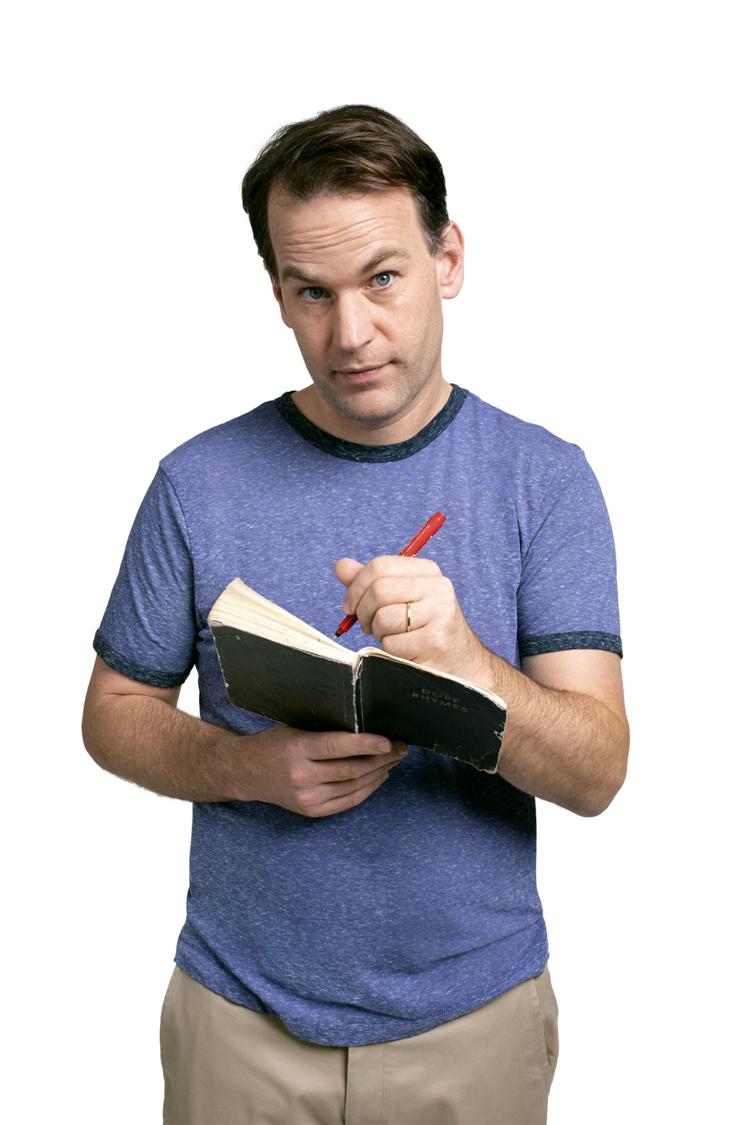 His fans enjoy his candor and good humor, chronicling romantic blunders and things like scary sleep disorders; his stories are witty and hilarious. Plenty of that humor is on display over the course of "The New One."
While Broadway was a dream come true, Birbiglia is also excited to be coming back to this area and appearing at the historic National Theatre.
"I had been in the improv group for four years in college with Nick Kroll and some other improvisers such as James Murray, who all ended up having great careers in comedy," Birbiglia said. "We always thought that playing the National Theatre was something we considered as the pinnacle of what you could achieve in the arts."
There's going to be a lot going on for Birbiglia in the months ahead. He'll be releasing a vinyl recording for "Thank God for Jokes" from his 2017 Netflix comedy special, and those who see him at the National shows will find out about an announcement for a book he's working on—though he won't give anything away until then.
"I love writing books. I love writing movies. I'm writing both right now and people will just have to wait to find out more," he said. "I hope they'll come out and see the show."