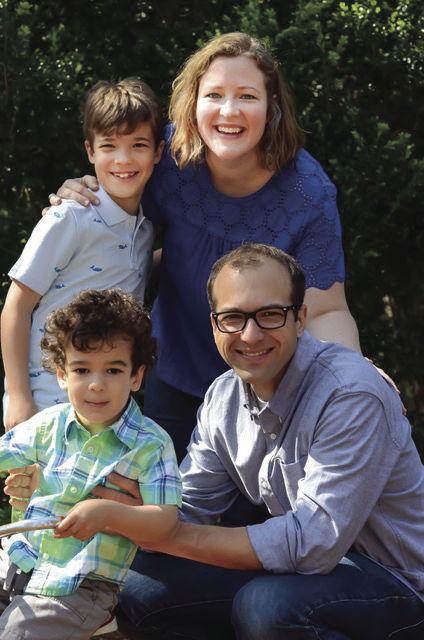 When Mary Anderson, a music teacher, and her husband Mike, a pianist, realized that there weren't enough good quality music programs and videos for children online, they created My Music Starts Here. The website, which houses music lessons for children ages 3-7, has made their Spring program free in light of school closures.
"We're just extremely passionate about getting high quality music to all young children," says Anderson.
The Charlottesville-based couple began working with preschool teachers to integrate music into their classrooms. Now, their program has grown statewide, with efforts to make an impact in Richmond and Fairfax County.
When Anderson and her husband realized that the school closures would impact teachers and their classrooms, they decided to brainstorm ideas to help families at home. Especially during a time when many parents are working from home for the first time or trying to figure out how to pay rent, they wanted to make it as easy as possible.
The free program, which consists of 6 playlists geared towards children between 3 and 7 years old, recreate the time of day at school when students learn music and explore new ideas, often called "Circle Time."
Music, she says, has the ability to heal, bring people together, and bring joy, among other things. "When you introduce music, you're giving one of the absolute best things to your child for their general wellbeing as well as for their brain development." 
Although children aren't going to school right now, Anderson still encourages parents to introduce music lessons to their kids. While parents are working or making dinner, she says, they can play one of the lessons for their child and know that they are being immersed in a high-quality, learning, fun environment, which is essential to their age.
The ages between 3 and 7, she explains, "is their time of brain development," which is why it's crucial to introduce music into a child's life. "Music is a proven way to build their general brain development but also the specific parts of their brain that they need for early reading, early math, social emotional learning skills, everything they need to be ready for kindergarten – well, really for a lifetime of learning."
Three years ago, My Music Starts Here was just local to Charlottesville. But, since launching state-wide last Fall, says Anderson, even teachers in the Virginia Beach and Norfolk area have started using the material. And the online net is only just growing.
"Right now, in terms of being impacted by COVID-19, we're seeing that we need the power of music more than ever. And that's something we can offer to families right now." 
Her message to parents and pre-school teachers is simple: the program is easy, and it's free. "All of our programs are made so that, if you want to just hit 'play' and let your kiddo do their thing while you make dinner, you can do it," she says. "And to make your daily structure with your little one easier and more joyful."
Currently, Anderson and her husband have a program in the works in partnership with children's hospitals, so that children who are able to leave their beds can be engaged in music.