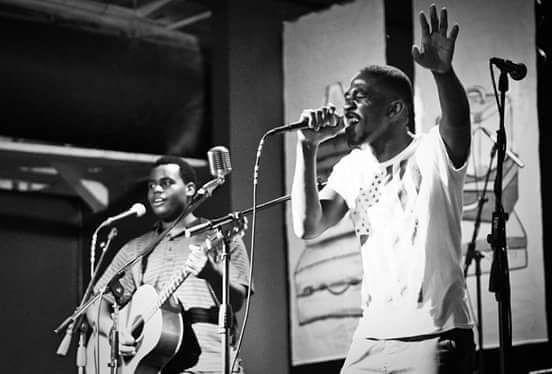 The One Journey Festival returns to the grounds of the National Cathedral on June 29 with higher expectations. "This year's program features 100 plus refugee and immigrant artists, speakers, vendors, storytellers, entrepreneurs and more. We're expecting 8000 plus attendees, twice that of 2018," shared Jocelyn Ueng, the director of marketing for the festival.
One of the six main performers is singer-songwriter Abraham Mwinda, who is based in San Diego, California. Fairfax County Times had this conversation with him:
You described your newest album, "Home," as being "about my journey to re-discovering and re-embracing my faith and identity." Can you tell us more about your journey and how you rediscovered and re-embraced your identity?
MWINDA: Having been born in the Democratic Republic of Congo, raised in Kenya and now living in the US, I struggled so much to fit in. I left the Congo when I was young, so I learned most of the Congolese culture through my parents. I identified more with the Kenyan culture because that is where I was raised, but living under the refugee status made it difficult to feel like I belong. Fast forward, we moved to Kentucky, and for the first time in my life I felt like I belonged somewhere. I felt at home. It was simple things like having an ID with my name on it amongst other things that made it feel that way; however, it wasn't too long before I noticed that people would often not understand what I was saying, because in the beginning my accent was thicker than now.
It took me a while, but when I finally embraced my journey and became comfortable in my skin, I saw everything with fresh eyes. I discovered that there is a purpose behind why my life had been a bit different than most, and that different can be beautiful. I stopped trying to fit in and embraced all of me. It was then that I realized the positive impact it had not only on me, but on those around me.
Now is not limited to a 'place' on the map, it extends to experiences, music, food and sunsets -- anywhere I can be home.
I also struggled with my faith as a Christian, moving from different cultures and beliefs. I had to search for what I believed for myself and why. I had to find my own faith, not based on people around me but rooted in what I know to be true within myself. Now I believe in God and I am Christian not just because my parents raised me to be one, but because I have personally experienced God's love in ways I could never deny. "Home" was birthed out of these experiences.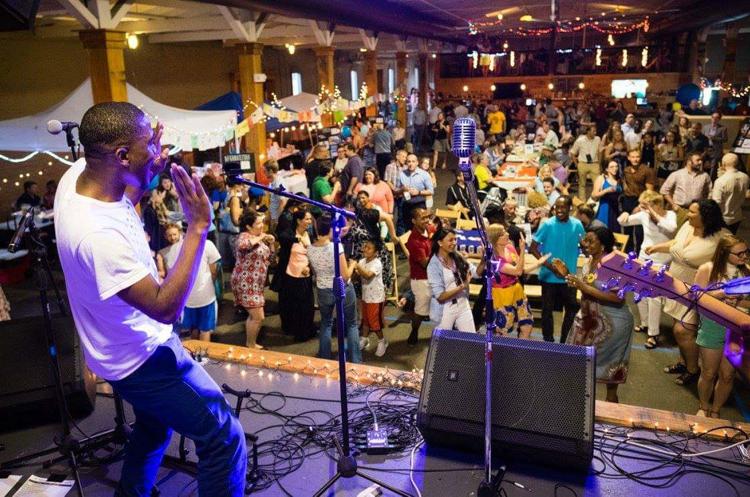 What do you think we should know about refugees?
MWINDA: I would like people to know that anyone can become a refugee. No one is immune to pain, war or persecution. If one person in the world is affected, we are all affected directly or indirectly. Therefore, let us be our brothers' and sisters' keeper. I would also like them to know that people don't choose, wish or imagine becoming refugees.
How did you learn about One Journey Festival? What should we expect from attending your performance?
MWINDA: I learned about One Journey Festival from a friend, Allison Duvall of Episcopal Migration Ministries. It has been an honor and a great joy to share my music on this platform because I wholeheartedly believe in their cause and the heart behind One Journey to change the narrative of refugees.
Expect songs along the same theme of celebrating humanity, especially refugees.
One Journey Festival, supported by NOVA Friends of Refugees, leads a coalition of private and public organizations that are producing the event. Major sponsors include Mars, Accenture, Marymount University, Oxfam, APCO Worldwide, Refugees International, Episcopal Migration Ministry, One Refugee and others.
One Journey is a grassroots alliance working to counter anti-refugee sentiment by shifting the narrative about refugees worldwide. We fight hate and fear by celebrating the talents and contributions of newcomers, reminding America of its own immigrant roots, and connecting the public to organizations on the front lines of actively supporting refugees. We strive to build enduring allies for refugees and use cultural and technological tools to facilitate human connections between refugees and their host communities. For more information, visit www.onejourneyfestival.com.