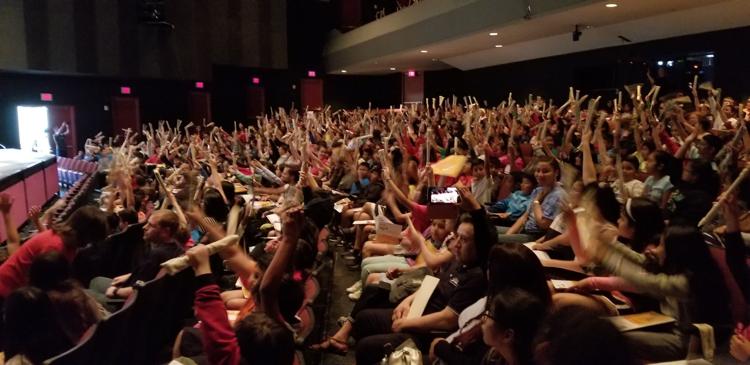 On April 24, the concert hall at George Mason University's Center for the Arts in Fairfax gleefully vibrated with the sound of nearly 1,000 elementary school students playing their recorders in unison with musicians from the Fairfax Symphony Orchestra (FSO). The students, in grades three through five, from five Fairfax County elementary schools, are all participants in the "Link Up" program, an educational partnership, in its second year in Fairfax, between the orchestra and New York City's legendary Carnegie Hall.
"It's a magical sound; it almost gives you goosebumps," said Jonathan Kerr, FSO's executive director, of this particular moment in the program's annual culminating concert. "For most of them," he added, it's their first experience with a live orchestra, and I hope these experiences will be lasting, will create a love of music that lasts their whole lives. … And how many [elementary students] can say they've played with a full [professional] orchestra."
The concert, during which the students also sang and otherwise engaged with the orchestra from their seats, followed a year of musical learning in their classrooms, using materials provided by Carnegie Hall's Weill Music Institute— including hands-on musical activities, teacher and student guides, concert scripts, and concert visuals.
Link Up's 2019
In Link Up's 2018 pilot year, only students from Woodburn and Westlawn elementary schools participated. This year, its reach has extended to include Lynbrook, Daniels Run, and Providence elementary schools. All are Title 1 schools, which receive grant funding to support and enrich their educational programs.
The program is comprised of four distinctive, year-long classroom curricula: "The Orchestra Moves" (exploring movement within music), "The Orchestra Sings" (exploring melody), "The Orchestra Rocks" (exploring rhythm), and "The Orchestra Swings" (exploring the intersection of classical music and jazz). In its pilot year, which reached about 400-plus students, the program did "The Orchestra Sings." This school year, the program used materials tied to "The Orchestra Rocks."
As the only organization in Northern Virginia offering this program, FSO was required to apply and be formally accepted in order to participate, according to Kerr. Carnegie Hall, he explained, required FSO to make "a significant commitment," including, crucially, raising funds to support everything from supplying the recorders for the thousand-or-so participating students to booking the concert hall and hiring buses to get there.
Woodburn teachers Jonathan Kettler and Carolyn Ragona are leading supporters of and active participants in Link Up as well as their school's other educational partnership with FSO, the complementary Multidisciplinary Arts Integration Program.
"Feedback from teachers and students has been immensely positive … makes learning more accessible. … And it's extremely unusual for a school to have a partnership with such quality organizations—unique, powerful, enriching," said Kettler, who, although a visual arts teacher, is leading implementation of both FSO-related programs as chairman of the orchestra's education committee.
Ragona, who teaches music at Woodburn, added, "It also really fits in with our curriculum objectives for music. … Link Up gives students an opportunity to be active participants … to engage with the symphony orchestra, with the musicians … and Carnegie Hall has packaged great [materials] through its website."
Both would like to see Link Up expand to even more schools. "We think so highly of the Fairfax Symphony Orchestra," Kettler said. "We're trying to take our experiences and give them to other schools. It's so innovative, on the leading edge of arts education."
Link Up is one of a half-dozen education programs that FSO offers in an official partnership with the Fairfax County Public Schools. Educational outreach, Kerr emphasized, is a vital part of FSO's community engagement. "We are more than just an orchestra that performs concerts," he declared. "It's FSO's way to have an everlasting impact."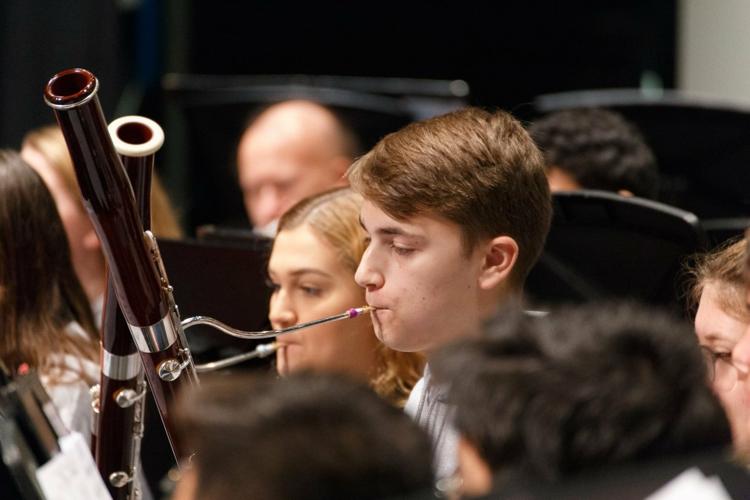 On Saturday, April 27, student musicians participating in FSO's highly selective, three-year-old educational initiative, the Fairfax County All-Stars Youth Orchestra, will perform in a culminating concert side-by-side with the orchestra's professional musicians, also at GMU's Center for the Arts Concert Hall.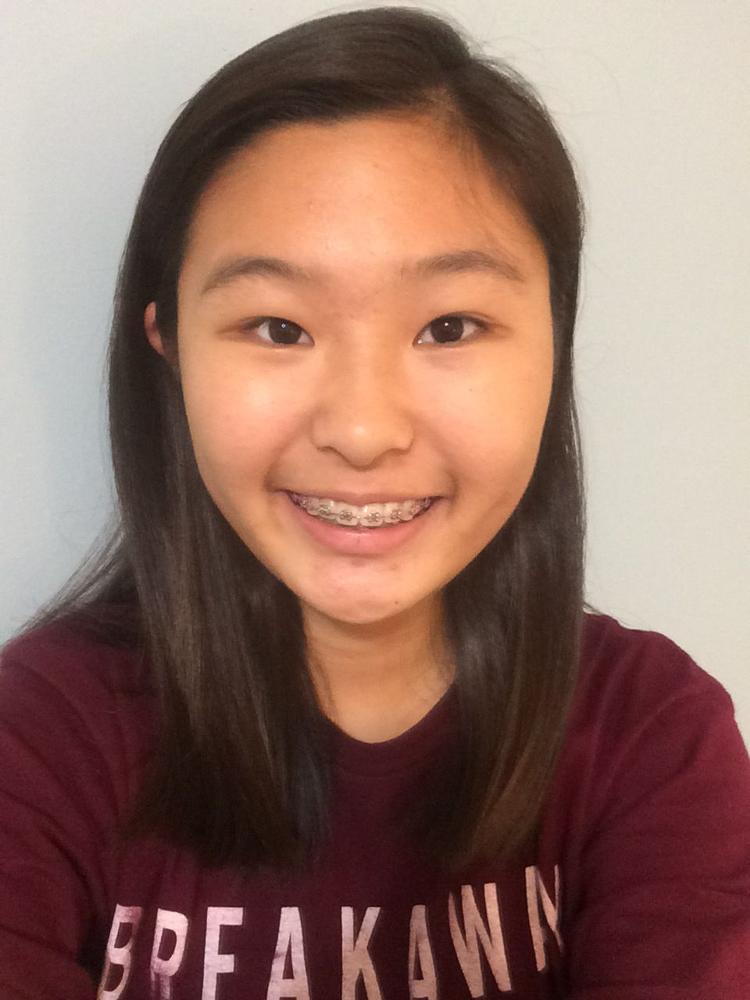 Education program named in honor of Sharon Bulova
In addition to this year's 20 All-Star musicians, the concert program—which includes Gustav Holst's orchestral suite "The Planets," Jonathan Leshnoff's "Starburst" and Bedřich Smetana's "The Moldau"—also will feature Sharon Bulova as guest conductor. Bulova, chairman of the Fairfax County Board of Supervisors, who is retiring at the end of her term, will conduct the encore movement of "Jupiter" from Holst's "The Planets." In a more enduring tribute, FSO has renamed this program the "Fairfax Symphony All-Stars: Sharon Bulova Young Artists' Program," to recognize her "long-held dedication and support of arts education in Fairfax County."
The audition
A piece of FSO's mission to develop the "next generation of classical musicians and audiences of the future," the All-Stars program brings together the "brightest" young musicians from across Fairfax County, who then receive three weeks of one-on-one mentoring from FSO's professional musicians and rehearsals with the full orchestra. The selection process is tremendously competitive and requires the submission of an audition video, sent through YouTube. This year the playing of Holst selections was required. The selection panel—composed of principal players and Christopher Zimmerman, FSO's music director and conductor—only sees the audition videos and does not know where each applicant studies to keep the focus strictly on musical talent.
The selection panel, Kerr said, looks for "a very advanced level of playing." And even though the overall program takes place in a short window of time, "our musicians refine; they work [with the young musicians] on the nuances of the music, take it to the next level."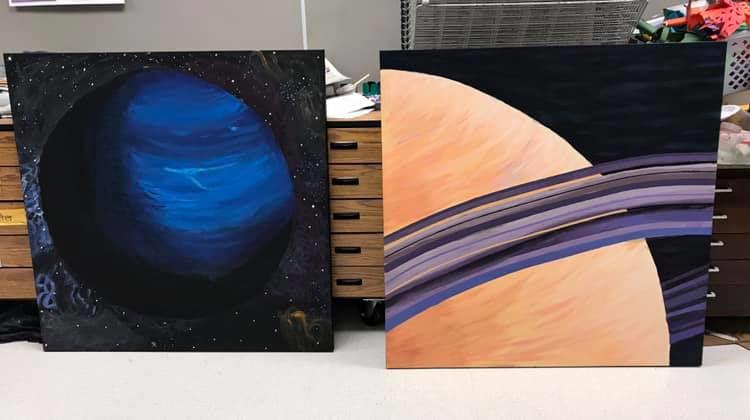 What is special about "The Planets"?
Amplifying what is "special" about the Holst work, Zimmerman said: "Written over 100 years ago, 'The Planets' is the first, and so far, the only piece of orchestral music inspired by our solar system. It has seven movements, each one representing a planet. He leaves out our own planet, Earth, and Pluto hadn't been discovered yet! … As you might imagine, the piece is brilliantly evocative, and the orchestra is both huge and very imaginatively written for, with the use of instruments not normally associated with a standard orchestra—lots of extra percussion and woodwind and brass instruments."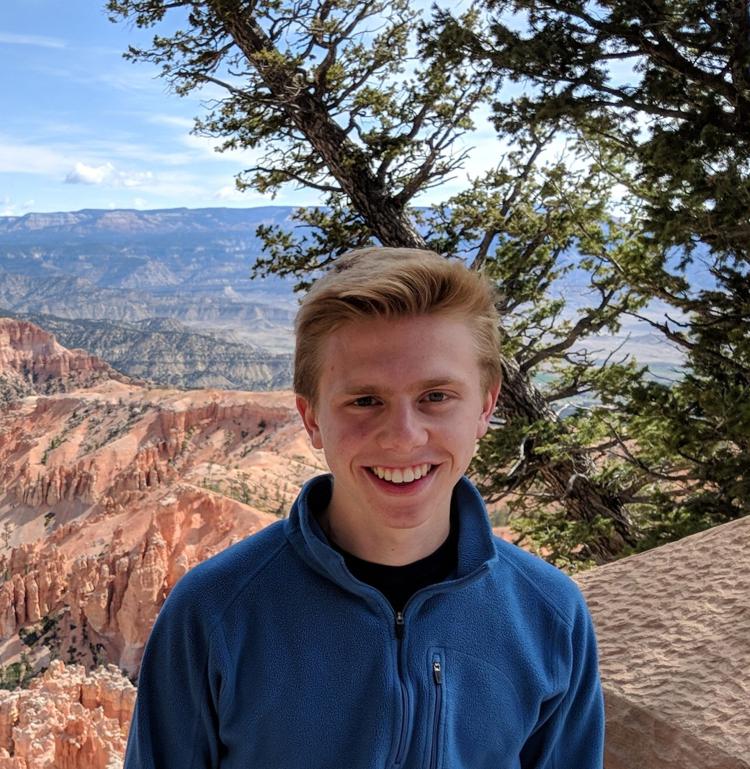 The All-Stars program, Zimmerman elaborated, "shines a bright light on the depth of musical talent in Fairfax County, providing an opportunity for these aspiring musicians to train and perform at the highest level. At the same time these young people represent Fairfax County as musical ambassadors and, by their example, show students at all levels and in all schools the power of passion, determination and hard work."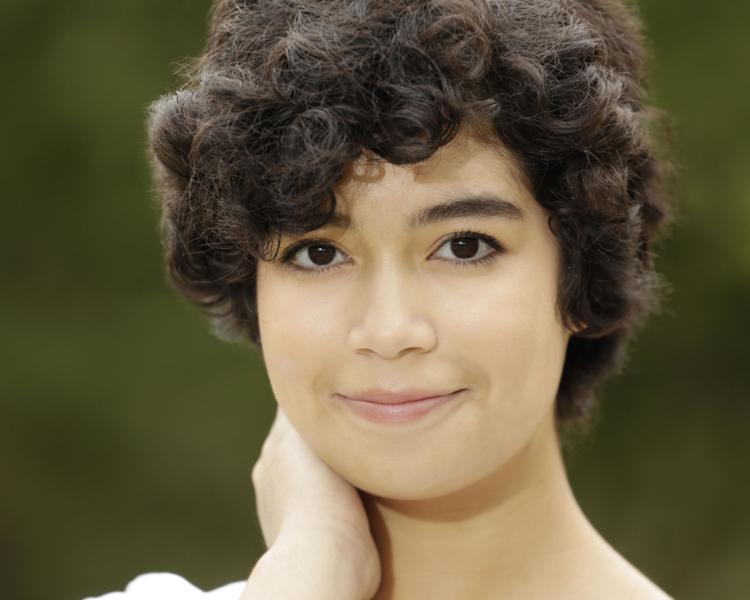 All-Star mentor Tim Wade, FSO principal second violin and stage manager, likewise shared: "I'm always impressed with the students I coach and mentor. They're always prepared and eager to learn. I learn from them as well. … "It's also heartening to know that Fairfax County is so invested in its music programs. … The skills and abilities learned are there for a lifetime."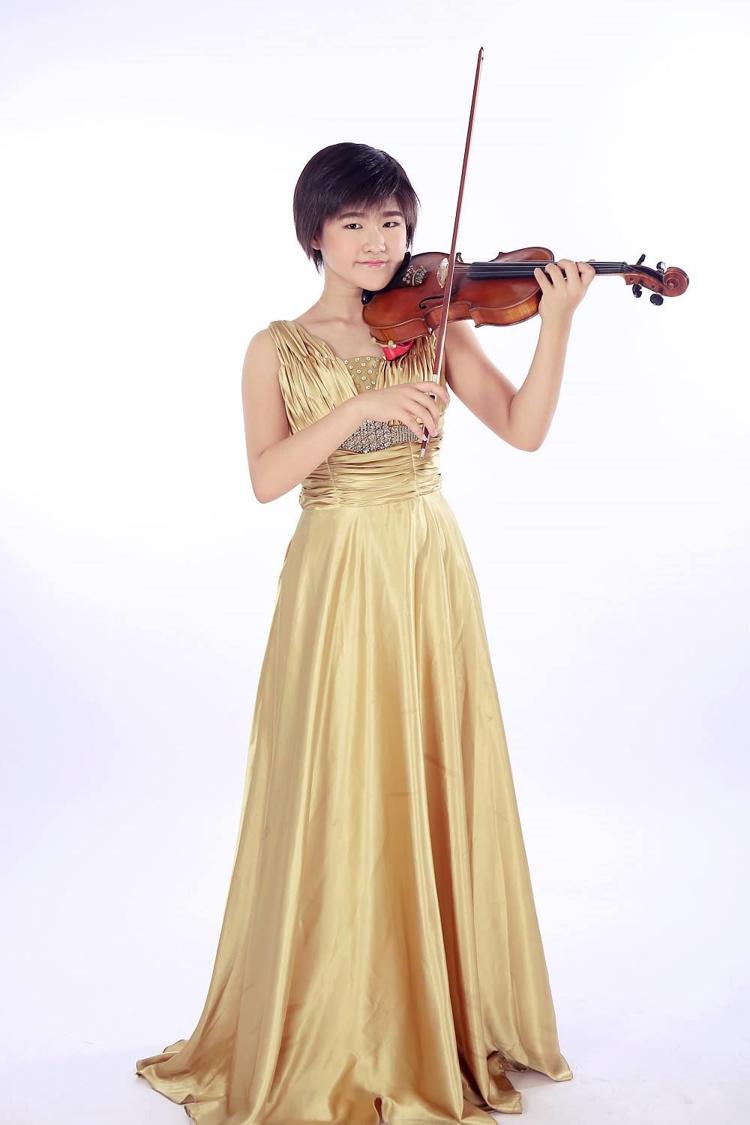 Violinist Yilun Zhou, a 2019 as well as 2018 All-Star, describes the experience as "amazing" and "a unique opportunity." In between rehearsing, the 15-year-old Oakton High School 10th-grader said in an email: "I learned from them that there is a huge difference between playing in a symphony and on your own. When you are playing in a symphony, your music should fit into and complete the 'whole picture,' and it's just astonishing how everyone, responsible for different music parts, works together to produce music in such a short amount of time." Playing for the first time with a full orchestra, she marveled, remains one of her "most memorable" experiences.
The 2019 All-Stars program is also made possible in part by Dominion Energy. Hyatt Regency Fairfax supports the FSO season as Official Hotel Sponsor.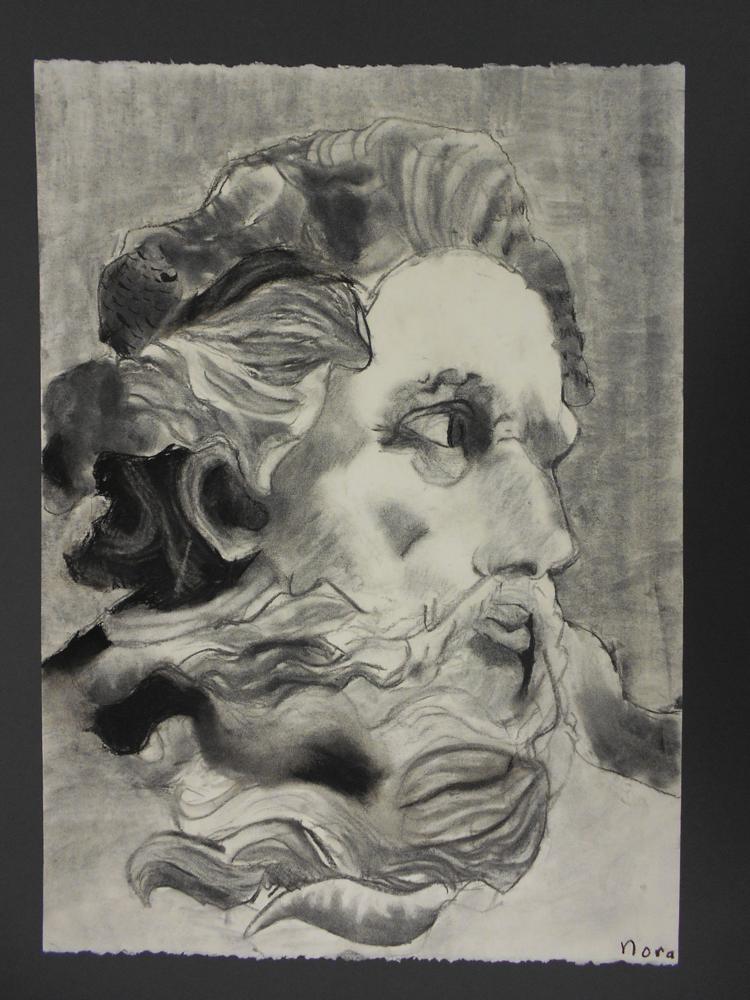 Multidisciplinary Arts Integration Program
Some of the products of FSO's educational partnership with Woodburn also will be on full display at the Center for the Arts before, during and after the April 27 All-Stars concert. As part of the Multidisciplinary Arts Integration Program, Woodburn students have been studying the solar system along with Holst's "The Planets," using the STEAM academic model, which integrates science, technology, engineering, art, and math in learning experiences. The students' planet-inspired original artwork will be exhibited in the art center's lobby. In addition, Woodburn students and their family members have been given complimentary tickets to the All-Star concert and provided with free transportation.
As an added fillip, Ragona noted, "Our students never hear Holst's music without saying 'Star Wars'!"