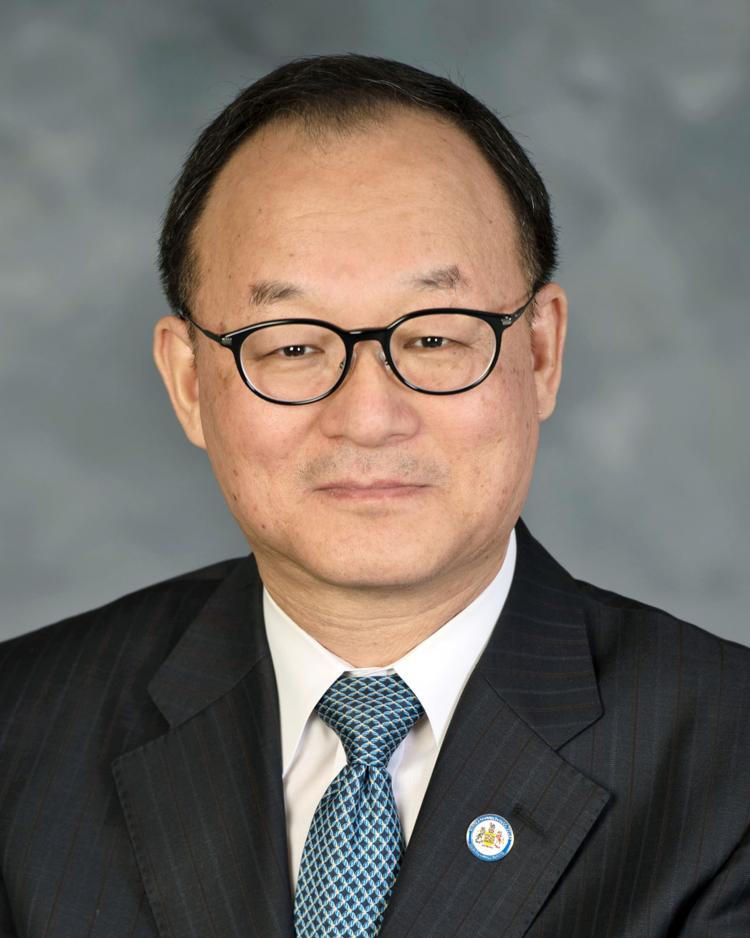 The Fairfax County School Board that convenes at Jackson Middle School in January 2020 will look very different from the one that adjourns from its final meeting in December.
Three of the county's 12 school board members – Mason District Representative Sandy Evans, Hunter Mill's Pat Hynes, and Dranesville representative Jane Strauss – have announced plans to retire after their current term ends on Dec. 31.
Meanwhile, Member-at-Large Ryan McElveen and Providence District Representative Dalia Palchik are relinquishing their seats to campaign for positions on the Fairfax County Board of Supervisors.
Sully District Representative Thomas Wilson and Springfield District Representative Elizabeth Strauss have not yet declared their intentions regarding the 2019 general election, but challengers have emerged in both of their districts.
By campaigning for his fourth consecutive and fifth overall term on the Fairfax County School Board, at-large representative Ilryong Moon hopes to serve as a constant amid the impending upheaval.
After serving a single term from July 1995 to 1999, Moon returned to the school board in 2004 and has remained ever since. In addition to representing the county as an at-large member, he currently serves as the board's vice chair, a title he previously held in 2005 and 2011.
With Strauss stepping down, Moon would be the school board's most senior member if reelected.
"I think I'm in a unique position to be able to provide my experience and leadership skills and provide institutional knowledge not only to the returning board members, but also the brand-new board members we're expecting," Moon said. "I think it's important to have someone like me as a part of that 12-member board to stay on."
In order to get reelected on Nov. 5, Moon and fellow at-large member Karen Keys-Gamarra need to fend off four challengers – GIVE co-founder Abrar Omeish, former U.S. Department of Education worker Cheryl Buford, special education advocate Rachna Sizemore Heizer, and businessman Vinson Palathingal – for the school board's three countywide seats.
Over the 20 years that he has served on the school board, Moon has witnessed a lot of change within Fairfax County Public Schools, mostly stemming from shifting demographics that has resulted in an increasingly diverse student population.
According to FCPS and Virginia Department of Education data, the 187,000 students enrolled in pre-kindergarten through 12th grade speak over 200 different languages.
FCPS is now a minority-majority district with a student population that is 40.7 percent white, 27.4 percent Hispanic, 20.8 percent Asian, 10.6 percent black, 5.5 percent multiracial, and 0.3 percent American Indian or Native Hawaiian.
As a Korean immigrant, who grew up in poverty and came to the U.S. when he was 17, Moon believes the perspective he brings to the Fairfax County School Board is more relevant than ever.
"The school system has become more diverse in many aspects," Moon said. "…That makes our Fairfax County school system very unique and very strong and very much different from many other school districts, because we can really educate and develop our students to become global citizens."
Reflecting on his time on the school board so far, Moon lists the board's Nov. 20, 2017 adoption of a One Fairfax policy, which requires social and racial equity issues to be considered in the decision-making process, and its Oct. 26, 2017 vote to change J.E.B. Stuart High School's name to Justice High School among his accomplishments.
He says he also felt proud when the board expanded kindergarten to full days throughout Fairfax County in 2011 and when it eliminated FCPS's practice of letting elementary school students out early on Mondays in 2014.
Both moves helped relieve the logistical and financial burdens that face working parents when their children are only in school for half a day.
While he calls diversity a strength of Fairfax County's schools, Moon notes that having students of different identities and backgrounds also means the system has to address and accommodate a variety of needs, from language and cultural barriers to the challenges that come with poverty.
31 percent of FCPS students are economically disadvantaged, and 14.5 percent of students have disabilities, according to the VDOE.
FCPS guidelines say physical restraint and seclusion are intervention methods that should only be used in dangerous situations if necessary to protect the student or another person, but WAMU found in a report published on March 13 that students in the county were subjected to the measures almost 2,000 times between 2015 and 2016.
WAMU's story prompted the Fairfax County School Board and Superintendent Scott Brabrand to order a comprehensive evaluation of FCPS's seclusion and restraint practices, including its procedures for training, notifying parents, and collecting data.
Moon says he regrets that the school board did not provide more oversight of FCPS's special education services and its treatment of students with disabilities.
"Somehow, that hadn't been brought to school board's attention," Moon said. "That's where we should have taken closer oversight, asking the right questions, asking for the right data from the superintendent and other staff members so we could have prevented situations from [getting] this bad."
He also thinks the county could have been more proactive in addressing academic achievement gaps along racial and socioeconomic lines. The Ignite strategic plan that FCPS adopted in 2015 outlines goals for closing those gaps, specifically for black and Hispanic students, but Moon still wishes the board tackled this issue sooner rather than later.
Along with closing the achievement gap, Moon's priorities for the next four years if he gets reelected include studying why turnover rates for teachers are higher at some schools than others, ensuring that opportunities and resources are equally distributed across different schools, and reducing the number of trailers used by FCPS.
According to the FCPS Capital Improvement Program for Fiscal Years 2020 through 2024, the school system has eliminated nearly 200 temporary classroom units over the past five years.
However, more than 750 trailers remain in use, and the capital budget is inadequate to meet the school board's goal of removing all trailers in the next 10 years while still conforming to a desired 25-year renovation cycle.
"I want the board to play an active, aggressive oversight role to make sure we stick to the 10-year plan," Moon said. "…I know the number of students has grown. That might've resulted in some growth [of trailers], but I think it is way more than the rate of enrollment growth, and when you have students being taught in suboptimal condition, that's not conducive to learning."