Every team has a leader that they look up to, whether it is a coach or a star player that inspires others. The Mclean Highlanders Varsity Girls Basketball team leader is Senior SG Elizabeth Dufrane who's helped Mclean start the year 6-3. Dufrane has been on the team since her freshman year and has been a part of an improving roster. During her first two seasons, the Highlanders only had a .500 record (26-26-2). But during the last two years with a new head coach Jen Sobota, the Highlanders have been 25-12-1 since Dufrane's junior year.
During those 4 years, Dufrane has had many accomplishments, such as being the leading scorer in the team's history. She reached her 1000th point earlier this year. Last year, she won the Liberty District player of the year. The reward last year has been one of the key forces that is pushing her this season. "Receiving that award as a junior in a very competitive conference made me want to do better this year," Dufrane said. She also added that her success last year has helped her understand that, "I'd have to work even harder to top last season."
Aside from her individual exploits, Dufrane knows that the team around her has helped the Highlanders improve. She also noted that the team's preparation during the offseason got the upward trend going. "We had Sport and Health trainers come in and help us improve our agility and strength," Dufrane stated. "The other workout programs from our coaches also helped us create good chemistry as well."
Dufrane's work ethic has been a big part in the team's recent success. It's her goal to get her fellow players into the swing of winning as well. "I get the rest of the team to buy into leading by example in anything that we do," she said." Dufrane accomplishes this by being the first in line for drills during practice and pushing the younger players as well. Her main source of motivation is to keep her psychically and mentally ready for what can be a, "Long and tiring season."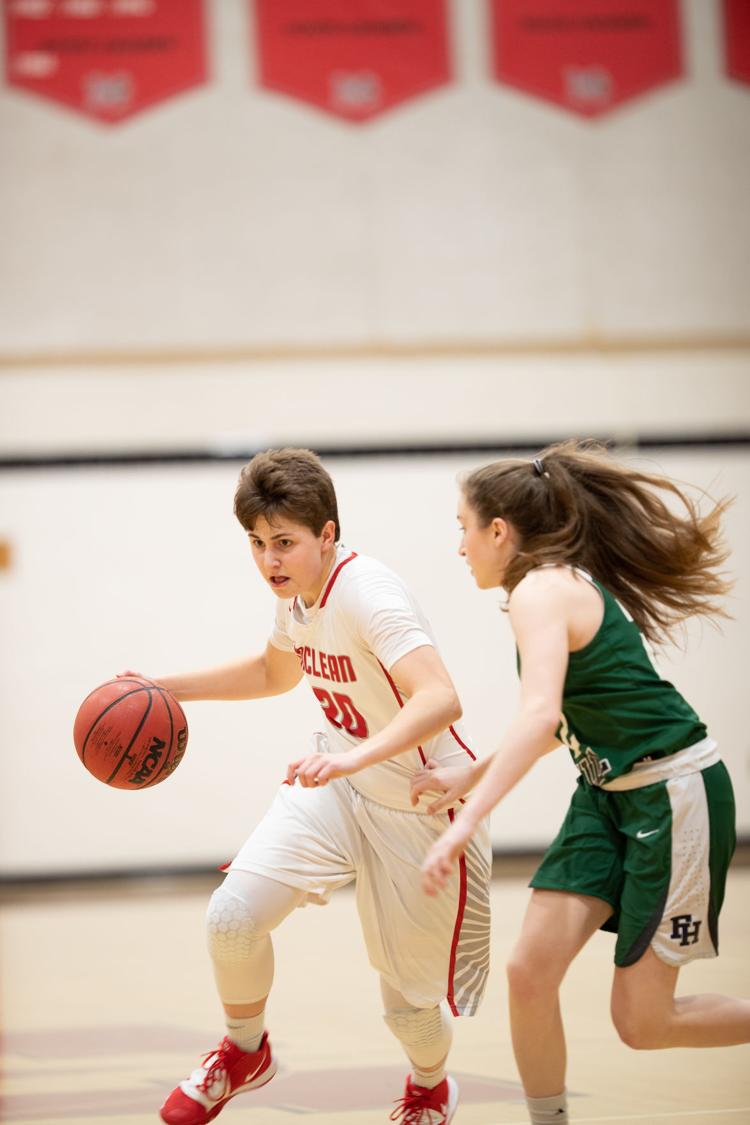 As far as what the future may hold, Dufrane is unsure of how far the Highlanders will go. However, she is optimistic about them going far. "There's no way to put a cap on how far we can go," she explained, "Fans will just have to tag along for the ride and see," she added.
Dufrane's favorite moment on the court was winning the Liberty District Championship last season. It was the first time the team had won it in 42 years. Dufrane's family, friends, and teammates have been with her every step of the way. It's their support that Dufrane cherishes as well, in addition to highlights on the court.
A good leader is humble, inspires others, and is humble while also trying to achieve more, Elizabeth Dufrane is all of those things. The Highlanders are going to be a dangerous team down the stretch and their senior shooting guard will be there to lead the way.