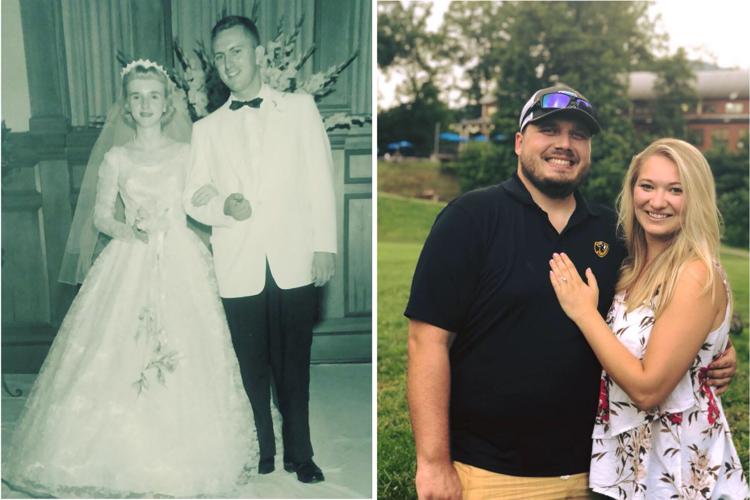 With the pandemic affecting every part of people's lives, including marriage and wedding celebrations, two Northern Virginia couples try to adapt as best as possible.
Robert Blizard's parents will be celebrating their 60th wedding anniversary on September 2nd of this year. In the past, he's planned a dinner with his family at Clyde's restaurant in Alexandria to celebrate his parents' 55th anniversary. This year, the celebration will be via Zoom, the popular video platform.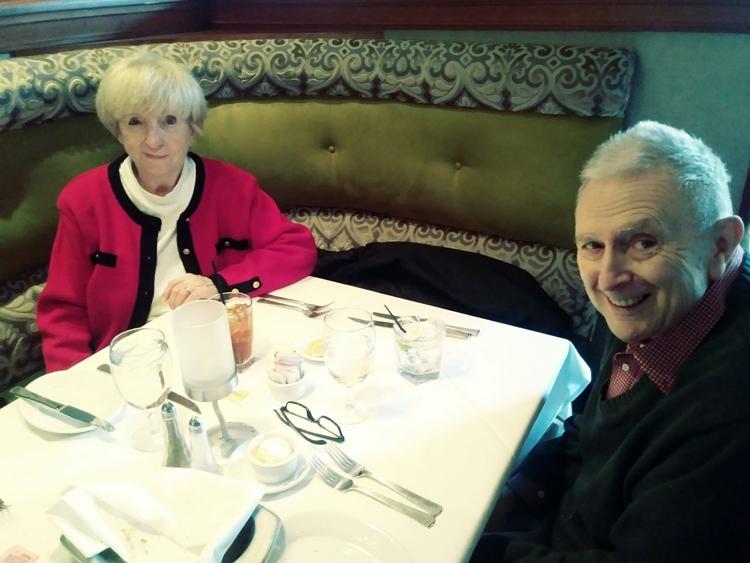 Anna Elizabeth Bowman Blizard and Marvin Aldrich Blizard have been living in Northern Virginia since the early 60s. Both originally from Tennessee, they met in college and were married at Calvary Presbyterian Church in Johnson City, Tennessee, on September 2, 1960.
Their son, Robert, mentions that football coach Steve Spurrier was his mother's classmate, and that his father was the one that married his parents. 
The Blizards moved to the area while Marvin worked at the Naval Research Laboratory and Ann worked as a nurse at a doctor's office in Washington, D.C. They resettled in Annandale and their son was born in Fairfax in 1963. A year later, they moved to Springfield. Later on, Marvin worked for the Office of Naval Research in the Ballston section of Arlington and Ann worked as a nurse in an Annandale doctor's office.
Robert explains that the decision to move their wedding anniversary celebration to Zoom was for safety precautions. "We didn't want to make potential guests uncomfortable," he says. 
But they are not the only couple that has had to make adjustments. 
Travis Risinger is a Senior Communications Manager at Media Prowler and Jillian Holt works on the admissions team at Encompass Health. He has been working remotely full-time during the pandemic, and she has been working remotely part-time, but they've had to make a larger adjustment: postponing their wedding. 
Travis Risinger and Jillian Holt got engaged in June of 2018 and decided they wanted to have a destination wedding. Their wedding in Jamaica was set for May of this year, but with flights being canceled, borders being shut, and the virus spreading, they had to cancel their celebration.
Their new date is in September of this year. "We're looking at Plan B options in the area," says Risinger, "but our goal is still to get to Jamaica in September." 
Originally from California, Risinger moved to Northern Virginia in middle school, and has known his now-fiancée since freshman year of high school. "We were always in the same friend group," he says.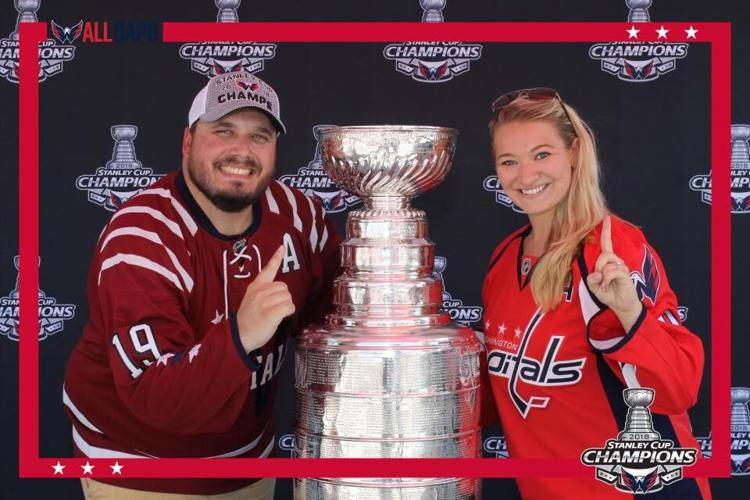 After high school, while Risinger was studying at VCU and Holt was getting ready to transfer to the same school, they began a relationship. Now they've been together for over eight years. 
Risinger is hopeful that his wedding will be able to take place this year.
"It's more than just a party that people want to throw for us," he says. "We want to actually just be able to show our love to each other and start that next chapter of our lives."
Robert Blizard explains that, even via Zoom, his parents are grateful to celebrate their anniversary. "My parents feel like they've had a wonderful life here in Northern Virginia," he says. "It's been their home for almost 60 years and they're grateful to be able to honor this milestone occasion."
For those couples who might have had to postpone their wedding and might be feeling frustrated about the process, Risinger says to take in mind what's best for you. "We've done a good job of blocking outside influences," he says. "At the end of the day, you want to make yourself happy and do what you want to do."