When "Cats" opened on Broadway back in 1982, no one had any idea that it would run for 18 years, 7,485 performances and become the longest-running musical at the time.
Audiences flocked to the show, which was based on the 1939 poetry book "Old Possum's Book of Practical Cats" by T. S. Eliot, mesmerized by Andrew Lloyd Webber's beautiful score and John Napier's dynamic costume design. It also includes one of the most treasured songs in musical theater, "Memory."
The musical tells the story of one magical night when an extraordinary tribe of cats gathers for its annual ball to rejoice and decide which cat will be reborn.
Winner of seven Tony Awards, "Cats" is now on tour with new choreography by Andy Blankenbuehler and direction by Trevor Nunn. It's headed to the Kennedy Center from Sept. 17 to Oct. 6.
Emily Jeanne Phillips plays Jennyanydots, "The Old Gumbie Cat," a large tabby cat who lazes around all day, but come nighttime, she becomes active, teaching mice various activities to curb their naturally destructive habits.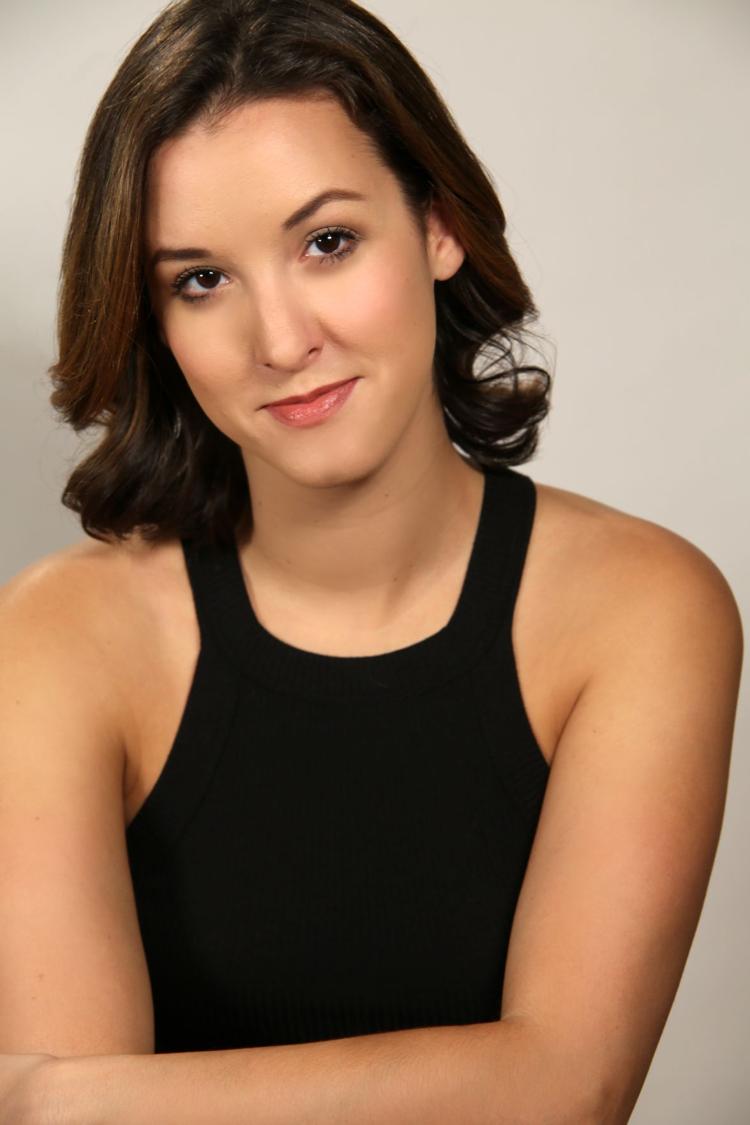 "When I saw the revival of the Broadway show was going on the road, I told my agent, 'I really wanted to play Jennyanydots' because she has a big tap dance number and tap is my favorite thing," Phillips said. "I went to a bunch of auditions and luckily, I got the part, which was amazing."
Other cat characters in the show are Grizabella, a former glamour cat, ostracized by the Jellicles, who has lost her sparkle and now only wants to be accepted; Rum Tum Tugger, who loves to be the center of attention; Old Deuteronomy, the wise and benevolent elderly Jellicle leader who is beloved by his tribe; Macavity, a notorious criminal known as the "Napoleon of Crime."
Besides the tap dancing, Phillips enjoys her role because of the entire arc that Jennyanydots follows throughout.
"She's one of the older cats and I feel like I have the same sense as she does. I like to take care of people and make sure everyone is OK, and she takes care of the kittens throughout the show," Phillips said. "She also has a very interesting relationship with Grizabella; whenever she enters, Jenny sort of gets very protective. She has a very strong opinion about why Grizabella left the tribe and doesn't want the younger cats to get near her, so that is fun to play."
Phillips history with "Cats" dates back to when she was 14 and saw a community theater production of the show. She remembers being enthralled and dreamed of being on stage with them as a cat. In fact, she said it was the first time she ever watched a show and knew it was something she wanted to do for a living.
"'Cats' was the first immersive theater experience in which actors come into the house and you never knew where they were coming from; there were cats everywhere and it was a new form of theater for many," Phillips said. "I think the story is timeless. We all need to forgive and bring people into our lives who may have done some things that are wrong."
Additionally, the music, she noted, is also timeless, with songs that stick with audiences long after the bows.
"It's just an unbelievable score and to hear it every night and get to sing it every night is amazing," Phillips said. "I still get chills."
At the stage door after the performances, she often hears from people who saw the show 20-30 years ago and they are amazed how much they still love it.
"They may say they saw things they never saw before or leaned into characters that they never paid attention to before, and they have a new way of looking at the show," Phillips said. "So they are seeing something new and the kids who have never seen it are seeing the joy and excitement and magic of it all."