As the lead vocalist of her self-titled Washington, D.C.-based jazz ensemble, Lori Williams is well regarded in our area for her soothing voice and for performing incredible sets of jazz and R&B. She has also taught vocal music in D.C. public schools for more than 20 years, and is beloved by generations of musicians.
Born and raised in Southeast D.C., Williams has been heralded for her voice since she was a young student at Hampton University. Over the years, she has played some of the top places in D.C., as well as venues around the country and the world.
She has directed numerous choirs, such as the National Diamond Girls Jazz Choir (which performed during the Inauguration Ceremony for President George Bush), the Sagamihara Christian Fellowship Gospel Choir in Japan and several gospel choirs throughout the area.
"When I started out, I met with two professors who introduced me to jazz and then I was on a radio show on campus, and got the chance to be the jazz program director and hear some music and play some music, and just fell in love with it," Williams said. "I felt like jazz was my voice and [something] I could identify with."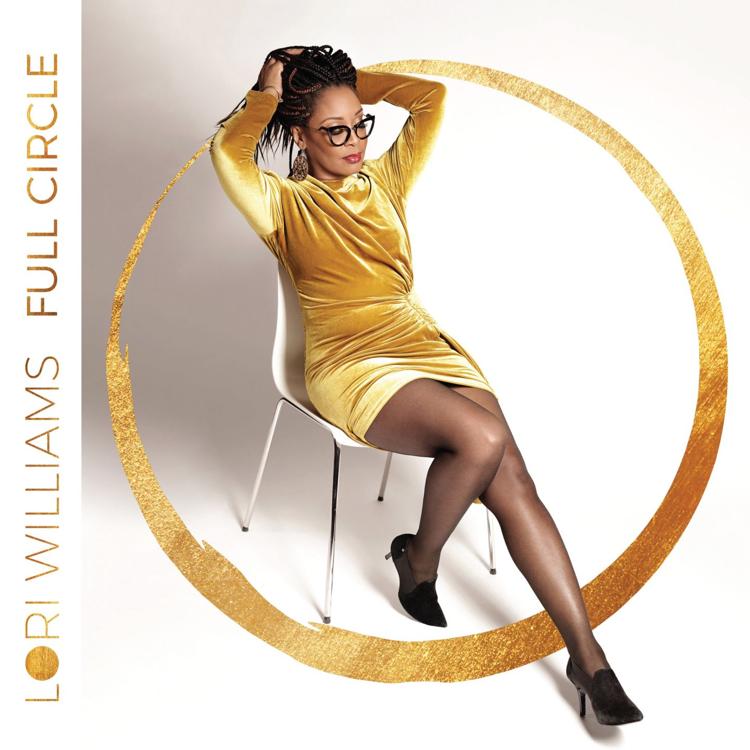 Williams will hold a CD release party at City Winery on Sept. 29, introducing fans to her fifth album, "Full Circle," a return to traditional jazz music.
"The music actually came out in July but I was over in Europe at the time so I didn't get the chance to share the music with people here at home, and I want to be able to showcase my CD to the good folks in Washington, D.C.," she said. "I'm going to do a couple of tunes off the new CD, but other tunes from other CDs I have put out over the years."
The album offers classic standards such as "My Funny Valentine," "Evergreen" and "Bewitched, Bothered and Bewildered" that are done in unique ways and showcase some of D.C.'s best jazz musicians.
"It's a return to a love of mine, which is traditional jazz," Williams said. "My father passed last year, and the gentleman who produced the CD, Alan Johnson, found a recording that my dad did in 2012 and we did a Nat King Cole/Natalie Cole-esque kind of vibe, giving me an opportunity to sing along with my dad on a song he put together."
Williams said picking the rest of the set list came from the songs she fell in love with in her late teens and early 20s—the tunes that made her fall in love with jazz.
"For example, Barbra Streisand was one of the first women singers whose voice I was absolutely captivated by, so I'm doing 'Evergreen,'" she said. "And because of what's happening in our world today, 'Turn, Turn, Turn' is a very apropos selection."
She's no stranger to City Winery, having played this venue three times and the one in Atlanta a couple of times as well.
"The ambiance there is absolutely incredible. Also, I love wine," Williams said. "I've traveled to Europe and have been introduced to different types of wines, and I just love how sophisticated City Winery is. People are coming there with the expectancy of hearing great music and enjoying great food and wine. It's a good combination."
Williams is making a big change in her life this fall, as she is relocating to Georgia to become a full-time musician, artist, and symposium director for colleges and universities teaching students about the essence of jazz and lyrical content through her commissioned program "Positive Music For Positive Minds."
"My dad's no longer here, my mom's no longer here, and I need something new," she said. "I'll be coming back—but sometimes in order to come back to one's hometown and be truly seen, you need to disappear."
One thing that will not change is her love of being onstage.
"I love sharing an experience about peace and positivity," Williams said. "I'm still learning. When you're a performer, you are using every part of who you are. I'm grateful that I am part of a circle that is giving me advice and I can surround myself with great producers and musicians, and always enjoy singing live."