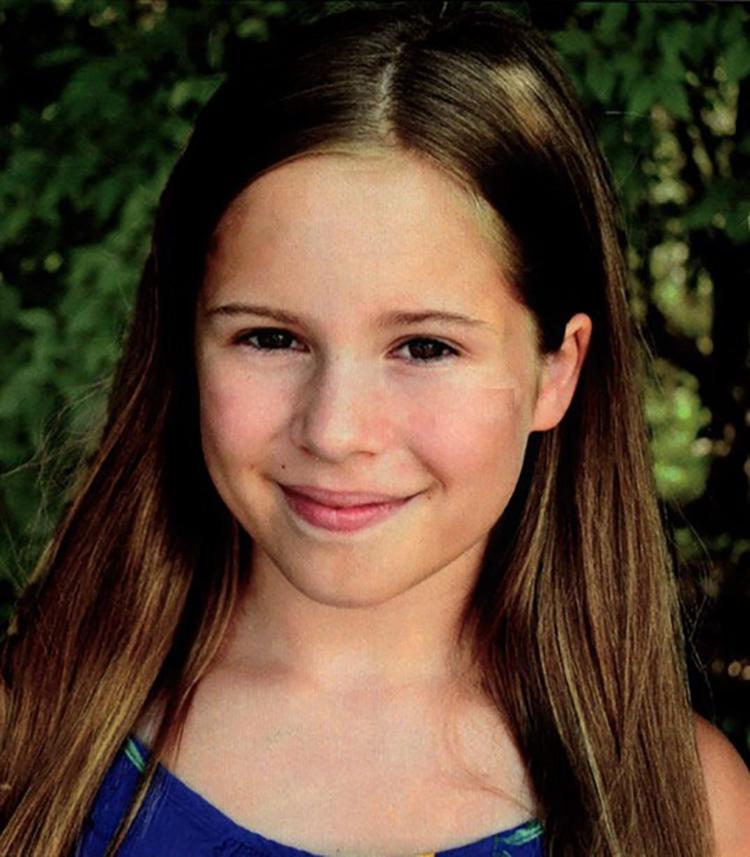 Based on Roald Dahl's beloved children's novel, "Matilda The Musical" revels in the anarchy of childhood, the power of imagination and the inspiring story of a girl who dreams of a better life.
Full of catchy songs such as "Naughty," "When I Grow Up" and "Revolting Children," the show collected five Tony Awards when on Broadway in 2013 and stole the hearts of kids and adults alike.
NextStop Theatre Company is staging the show through Dec. 22 in one of the largest and most lavish productions that it has ever produced. Under the direction of Evan Hoffmann and musical direction by Elisa Rosman, a cast of 23 performers will take root in a life-sized doll house that features walls that open and several elaborate magical effects.
The cast includes 12 young performers from all over the DMV area; most of them are making their professional debuts. The kids are rotating parts, with two casts appropriately titled the Naughty Cast and the Revolting Cast.
Leading the Naughty Cast is 11-year-old Herndon resident Jane Keifer as Matilda, who has almost 10 musicals on her theatrical resume.
"When I tried out, I thought this would be super fun, but this is so much more than I thought it would be because everyone is so talented and I've learned so much from the experience," she said.
Also in this cast is 13-year-old Eva Jaber from Chantilly, who plays Lavender.
"My favorite part of the show is that all of the characters have many layers and you get to explore every aspect of the character," she said. "And though it's a really complicated plot, it conveys a powerful message that even if you're little, you can do a lot."
Itsuko Scoville, an 11-year-old from Reston, plays Alice in this cast, and this marks her 15th musical overall.
"I love getting an opportunity to express my love for theater," she said. "Evan is a great director. He is hilarious and charismatic. He plays around with us, but when we need to get down to business, he is serious and gets the best out of us."
Adelyn Begg, a 10-year-old from Herndon, plays Amanda, and is making the jump from summer camp musicals to the big stage with this show.
"When I heard they were doing this, I thought maybe this would be my chance to get some acting experience because I want to do more shows as I get older," she said.
Jahlil Greene, an 11-year-old from Reston, plays Nigel and admitted he wanted to do this show because it was something he knew would be really different from other shows he has done.
"'Matilda' didn't seem like a show I would have to try hard to relate to because I understand everything that happens and it's very relatable for people my age," he said.
Also in the cast is 11-year-old Bryson Begg from Herndon, playing Bruce. Although he has done numerous shows in the past, he said that this one holds a special place for him because most of the performers are kids around his own age and that makes doing it much more fun.
In the Revolting Cast, 11-year-old Katie Marsh from Purcellville takes on the title role.
"'Matilda' is one of my favorite shows, and I've done it three times, though this is my first time playing 'Matilda,'" she said. "Everyone here is so talented and the show is so good; I think everyone should see it."
Allie Blanchet, a 10-year-old from Herndon, plays Alice in the Revolting Cast, and is enjoying working with all the people in the cast.
"Everybody is so nice," she said. "This is my first time acting and I'm really having fun."
Elizabeth Cha from Vienna plays Lavender and is thrilled to be in the production, as it was the first Broadway show she ever saw.
"It's just amazing and fun," she said. "I have always liked coming to NextStop and I'm happy I get to be a part of this show."
Herndon's own Finn Hargadon, 12 years old, plays Bruce, and feels the musical is good for boys and girls. He's enjoyed getting to know the cast and making new friends.
"People are really supportive and always trying to boost you up," he said. "They bring out the best in everyone and we're having a great time."
Also in the Revolting Cast is 10-year-old Nikki Smallwood from Bethesda, Md., playing Amanda, who is thrilled to be making her professional debut; Jonah Rosman, a 10-year-old from Arlington playing Nigel, who is making lots of friends in the cast.
In addition to the children, the production stars Brett Cassidy, Joshua Redford, Shayla Lowe, Meredith Eib, Hailey Ibberson, Sally Horton, Ashton Schaffer, Andres Alejandro, Leigh Corbett, Drake Leach and Brianne Anderson.