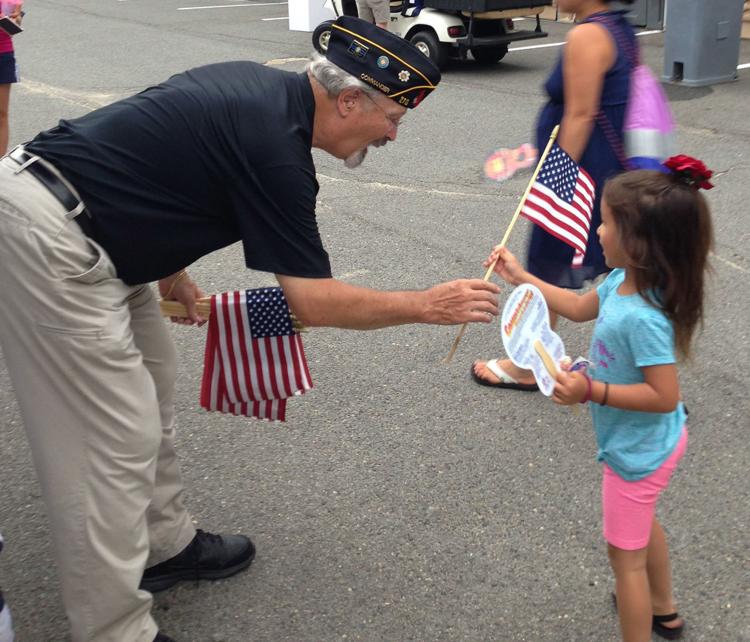 McLean
Local disc jockey LA Express DJs, Kathy and Sam Fanelli, will be your entertainers on July 4 at Langley High School, 6520 Georgetown Pike, McLean. Gates open at 6:30 p.m. Free Admission. Limited free onsite parking. Beginning 6:25 p.m., additional free satellite parking and shuttle buses (handicapped equipped) from McLean Community Center and St. John's Episcopal Church. Food trucks include KOVI Asian Street Food Kitchen, The Big Cheese, Dogs on the Curb, Red Hook Lobster Pound, Tiki Treats DC, and Westray's Finest Ice Cream. For more information, call: 703-790-0123 or visit: www.mcleancenter.org/special-events.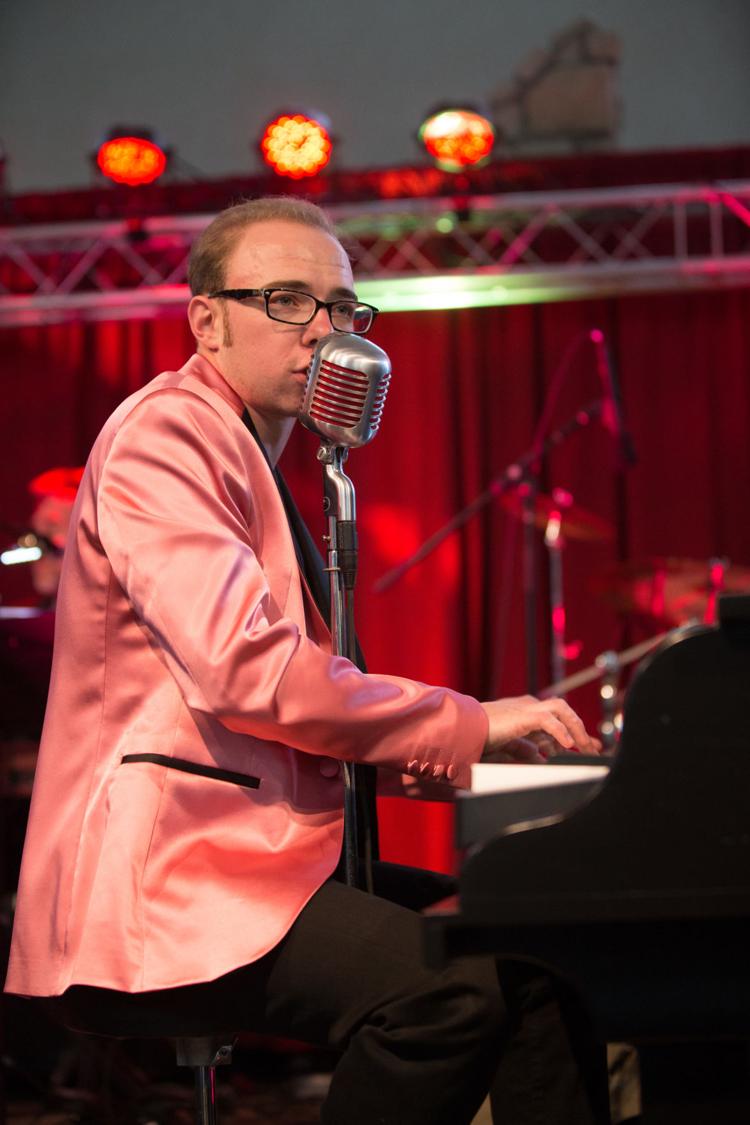 Vienna
The Josh Christina Band will entertain you with boogie woogie and rock 'n' roll oldies. Vienna Little League concession stand and local food trucks offer food and non alcoholic drinks. Celebration starts at 7:15 p.m., Yeonas Park, 1319 Ross Dr.SW. Fireworks begin at dark (approximately 9:30 p.m.) No alcohol, no pets.
For children: Sprinklers & Sparklers, 10 a.m.-2 p.m.,Vienna Community Center Grounds, 120 Cherry St. SE. For more information, visit https://www.viennava.gov.
Falls Church
Prepare to be driven by The Excellent Drivers music starting at 7 p.m. George Mason High School, 7124 Leesburg Pike, Falls Church. Gates open at 6 p.m. Food trucks are on site, including DC Steakholders, Flying Moo Ice Cream, Los Wingeez, and Z Enterprises Inc. (Fair Food). Fireworks start at 9:20 p.m.
Seating is available at Jack Gambill Athletic Fields or the Northern Virginia Graduate Center Parking Lot.
The event is free to the public. Alcohol, smoking, glass containers, fireworks, and pets are not permitted.
Parking at the high school will be restricted to event personnel and visitors with a Disabled Parking placard. Visitors are encouraged to park for free at the West Falls Church Metro Station Parking Garage, accessible from Haycock Road. For more information about where not to park, visit https://fallschurchva.gov.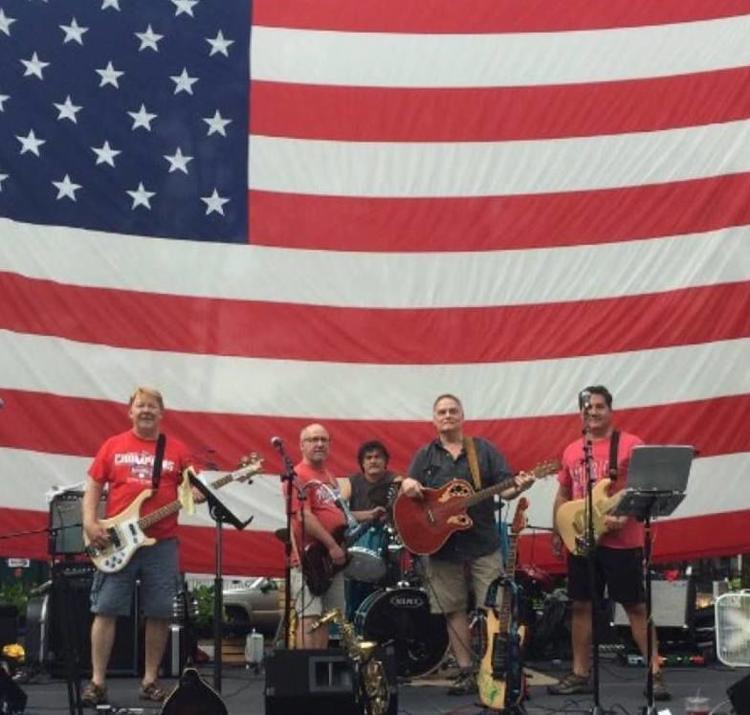 Reston
Dolly Sodds will be rocking the Firecracker 5k For the Troops on July 4, from 7:30 a.m. to 10:30 a.m. The race starts at 8 a.m. at the Reston Town Center. There is a 60 minute time limit for the 5k. There will be cash awards for the top 3 overall male and female finishers ($300, $200, $100) as well as for the top master runners ($100) and awards for the top 3 in each age group. Online registration will remain open until 7:30a.m., race morning. Cost: up to $45 for adults last chance pricing. To register, visit http://www.prraces.com/firecracker/register.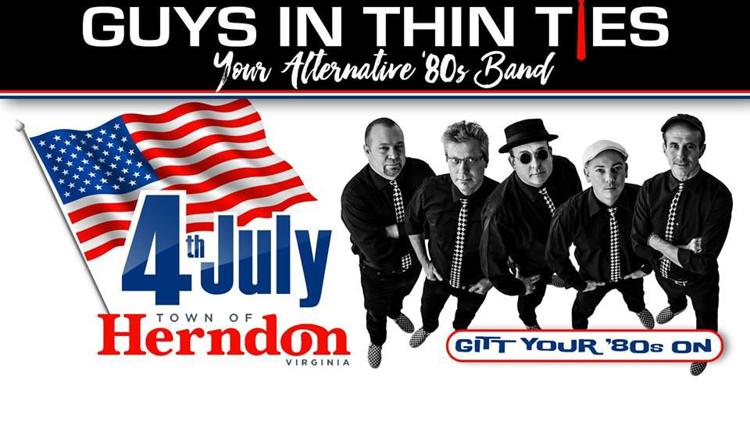 Herndon
The band Guys In Thin Ties will perform covers at 7:15 p.m., but the family-fun starts at 6:30 p.m. with patriotic arts & craft activities, family games and bingo. Fireworks: 9:30 p.m. Food vendors will be selling dinner and dessert items. Bready Park softball field, 814 Ferndale Ave., Herndon. Parking is available at Herndon Middle School, Herndon Centennial Golf course and Herndon Community Center. No pets or personal fireworks. For more information, visit: https://www.fxva.com