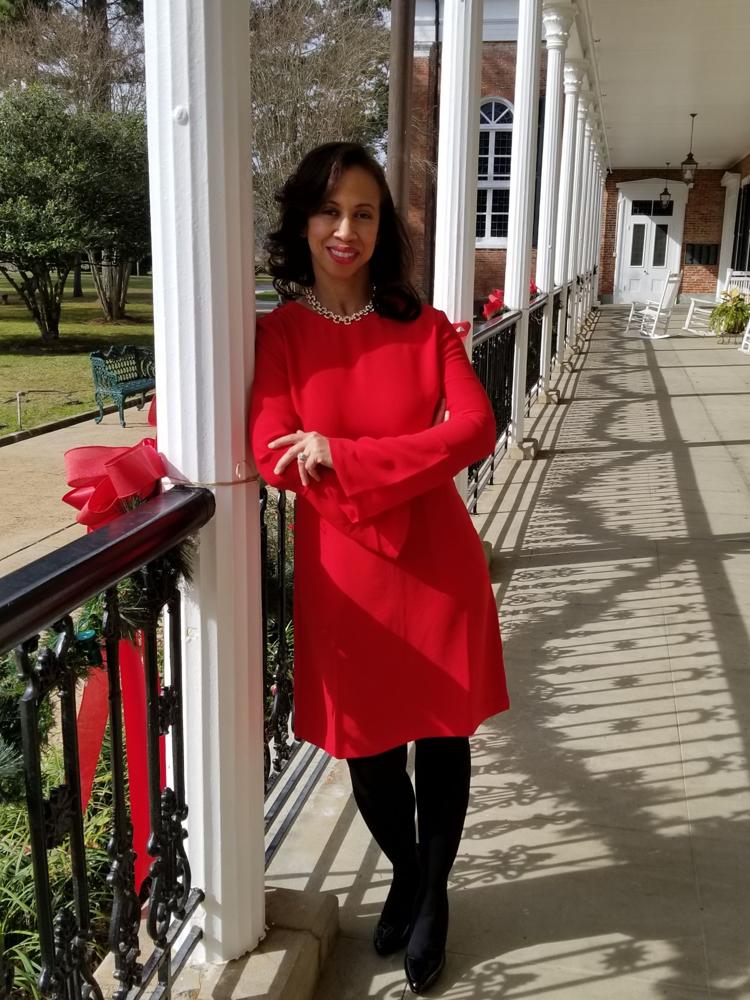 Kristie Guillory Reid, who lives in Alexandria and works as a lawyer, published her first children's book "Harper Counts Her Blessings."
"The book's mission and theme is to show children the importance of taking time each day as a family to reflect upon their blessings by showing gratitude and thanks for even the small things in life," explained Reid.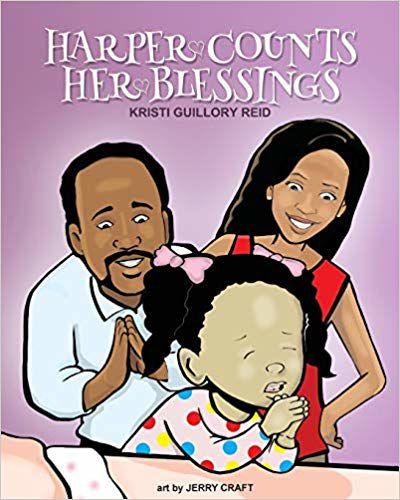 "At the end of a seemingly ordinary day, four-year-old Harper doesn't think that she has much to be thankful for. Fortunately, her loving parents are there to point out all the wonderful things that happen each day that she should cherish. 'Harper Counts Her Blessing' shows children the importance of taking the time each day as a family to reflect upon their blessings and to thank God."
What was the moment you discovered that you are a writer?
REID: There was never a moment when I discovered that I was a writer. I have written all of my life and my first book, "Harper Counts Her Blessings," is just an extension of my previous work. I have written articles in local publications over the years as well as wrote an op-ed for CNN.com. I have always been a writer; now I can add book author to my list of accomplishments.
Why did you write this book?
REID: I wrote this book for a variety of reasons. I wanted my daughter, Harper, whom the book is named after, to see a family depicted in a book that looked like her family. All too often, there are too few books showing children and families of color. I also wanted to show a strong, confident main character, which is what Harper is in the book and what she is in real life. We all like to see ourselves represented and I wanted to show a strong, African-American family and confident African-American girl. I also wanted to write a book that had a positive message. My book has a timeless message of gratitude and thankfulness that resonates with all children, across all races, and all genders.
Can you help us visualize the place where you write? Your routine?
REID: I don't have a routine to write, but usually write on the couch with my computer on my lap. I like comfort when I write. Or, if I decide to leave the house, I have often liked to write in bookstores. I can grab a magazine and read for a bit and then get back to my writing. The couch and bookstores are my two favorite places to write.
What is the story of getting your book published?
REID: Every book has a story and mine began with a close friend suggesting that I write a book. After I seriously began to contemplate this venture, I was placed in contact with another children's book author who eventually led me to my illustrator and publisher, Mama's Boyz, Inc. I had to pitch my book idea to my illustrator to see if he would take me on as a client and luckily, he did. I was lucky in the fact that he also served as my publisher. Being able to have my first book illustrated by an award-winning illustrator, Jerry Craft, has been great and has helped me to gain recognition for my book. He was able to draw me and my family so precisely that when people see me, they immediately look at the book cover and can say "That's you, right?" as they point to the cover.
What was your role in the distribution and marketing of the book?
REID: Since I am an independent author, I am responsible for marketing my book. I don't have a large publishing house doing the marketing. The onus is on me to get the word out about my book, which is why I am trying to speak to all types of organizations and people that may be interested in "Harper Counts Her Blessings." I am also trying to be as vigilant as possible on social media to reach new audiences. I am on Instagram (@kristigreid) and on Facebook at http://www.facebook.com/HarperCountsHerBlessingsBook.
The more people and places that I can reach, the more I can spread my book's message of gratitude. My book is already in a number of local places, including the Fairfax County Public Library system as well as in Barnes and Noble and Amazon. I have also done several local book readings at several schools, which I have thoroughly enjoyed. I look forward to expanding the reach of my book and also writing more books in the future.