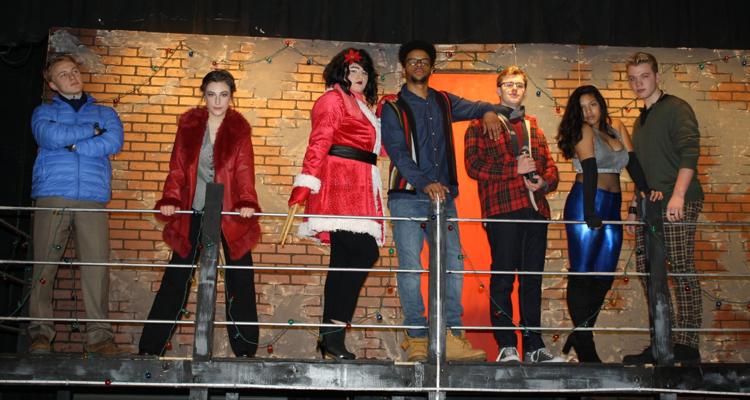 With the guidance of director Rachel Harrington, Westfield Theatre students learn and perform together under a shared love for the arts. "RENT" the musical brings the atmosphere of the AIDS epidemic center stage.
The students of Westfield Theatre portray mature themes and present the era as it was, a time ravaged by fear and uncertainty. But in the face of fear, this group makes the most of life with whatever they've got. Be it two drumsticks and a bucket or a long table at a restaurant, they're always living "la vie boheme" in the groundbreaking production of "RENT" at Westfield High School.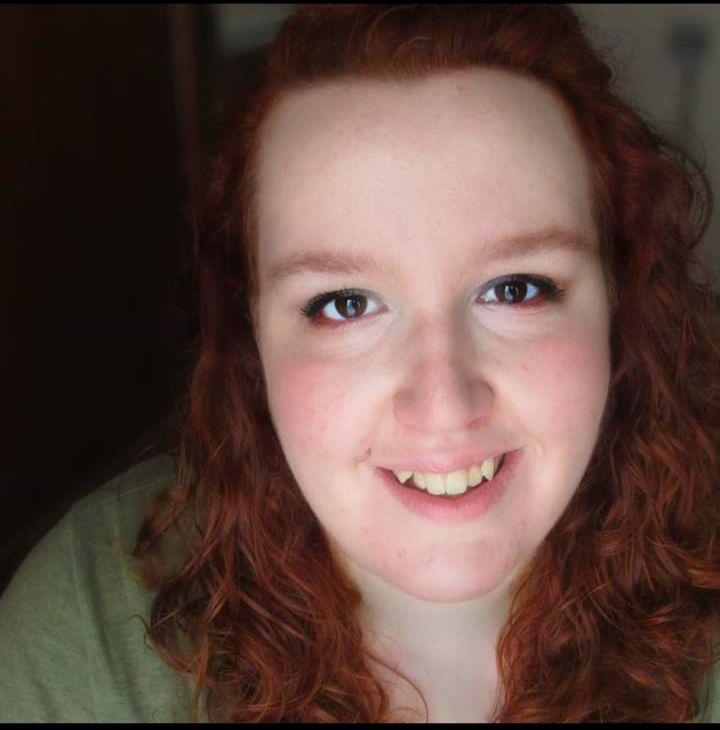 "I chose this musical because it helps bring to light a community of people who don't often get the positive exposure. It is also a rare opportunity for high school students and helps stretch them as people," noted Harrington.
Streets littered with eviction notices, dirty needles, and buildings dominated by squatters make up the blocks of Alphabet City in 1989. Two residents of an abandoned building, Mark (Colin Brown) and Roger (John Henry Stamper) manage to scrape by until their landlord and former roommate, Benny (Harry Schlatter), demands the past year's rent out of the blue. Unable to pay and outraged that their old friend is not only charging them, but uprooting the neighboring tent city for profit, they ignore the bills and carry on.
Mark focuses on shooting a documentary about their bohemian lifestyle, covering everything from his ex-girlfriend, Maureen (Keeley Rogers), during her protest to prevent the demolition of the 11th street lot, to her new lover, Joanne (Lauren LeVine). The camera pans left to Roger and a nightclub dancer named Mimi (Bridgette Carey), Collins (Breon Atkins), an NYU professor and Angel (Alan Gutierrez), a cross-dressing street drummer, and their battles with Acquired Immune Deficiency Syndrome.
When it comes to exposing high school students to mature themes, Harrington feels that the school is "a very supportive community, and this is a safe environment to explore serious topics. Also, the world is a lot different today than even last decade when I was in high school. The internet and social media are integrated into our lives, so many of them are familiar with how to handle sensitive and controversial subjects."
Parents' reaction? "I have gotten nothing but support from the parents and the community. So many adults remember living through this period and feel it's important to share their experiences with their students," replied Harrington.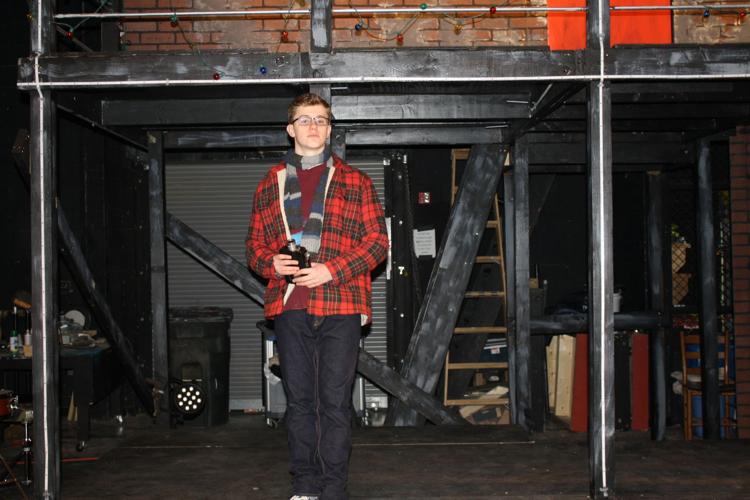 Mark (Colin Brown):
How do you understand Mark? How did playing this role change you as a person? How does it relate to our lives today?
"I understand Mark as a sort of loner. Despite the fact he has a very reliable group of friends, he always finds himself as the observer of their interactions. Mark hides behind his camera because he's so afraid of losing all of his friends. He's also incredibly dorky and silly. So he's a very dynamic character to portray.
Playing Mark has changed me in that I appreciate my friends much more and I cherish every moment I have with them. Mark has helped me see the beauty in just being a witness sometimes.
Rent relates to our everyday lives because it shows how precious and finite our time is on this Earth. It conveys that we must live, love and laugh like there's no day but today," answered Colin Brown.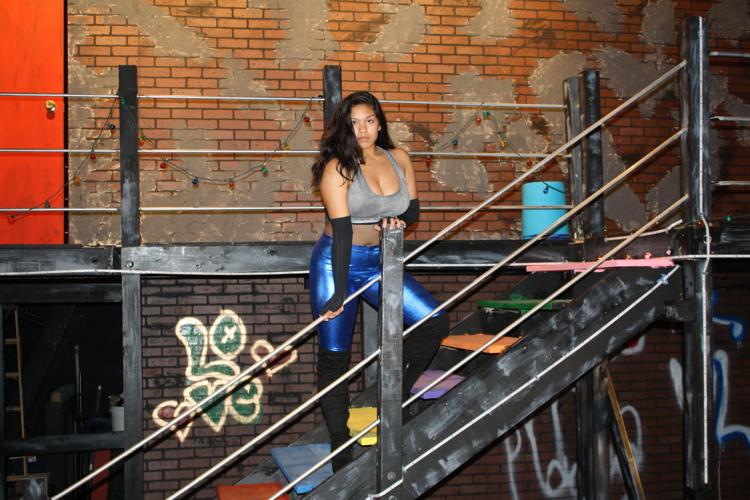 Mimi (Bridgette Carey):
Who is Mimi, in your opinion? As an actress, how did you prepare for the role? Do you think that you could be judged for playing this role?
"Mimi is a fun, spunky, feisty, and rebellious girl. She lives every single day like it's the last and without any regrets. Mimi is not afraid to express her feelings and will never back down without a fight. She's the type of character that makes you wanna get up on stage and dance with her.
As an actress I prepared to play Mimi by watching several different interpretations of her, as well as finding my own. I dug deep inside to figure out how I personally wanted to portray Mimi. I analyzed the story in Mimi's point of view to dive into pivotal moments of her character and understand what thoughts and emotions she could be having. I was inspired by Daphne Rubin-Vega, Renée Elise Goldsberry, and Rosario Dawson each in a different way, and found a balance what I like from their performances.
I think I could get judged for playing the role of Mimi, but I won't let that have an effect on me. Mimi is all about living each day like it's her last and not caring about what anyone says or thinks of her-that is something I relate to and constantly try to stand by. People will judge me every single day, so if I'm doing something that makes me happy and playing a role I absolutely love, nobody's judgement can overpower that," answered Bridgette Carey.
Angel (Alan Gutierrez-Urista):
How do you understand the character of Angel? What does Angel mean to you personally? Are you interested in acting as a career?
"Angel is very much the heart and soul of the show. Her love for everyone is unconditional and she makes the best out of really anything. Angel is a street drummer and Drag Queen who finds love with Tom Collins. Angel has AIDS and goes to life support meetings. Despite all of her struggles and hardships, she takes advantage of every moment to be outgoing and fun! Angel is the one who binds the "family" of misfits together.
Angel holds a very special place in my heart. Just like me, angel is an artist of all sorts. I sing, dance, sew, paint and do pretty much anything I put my mind to. I love that making something out of nothing is something we have in common. She spends everyday of her life creating pieces of art and living life to the fullest, which is very important to me. She is able to find good in the "hell hole" that she lives in and I believe that is something to admire. There would be no "RENT" without angel, that's how much she means to me.
I've been performing since the age of three! Musical theatre has been a lifelong passion of mine! My dream is to perform on Broadway or maybe even on film! I think it's very important to tell stories through song, dance, and acting and to be a voice for the unheard. I hope to receive a BFA degree in musical theatre and continue performance for the rest of my life!" Answered Alan Gutierrez-Urista.