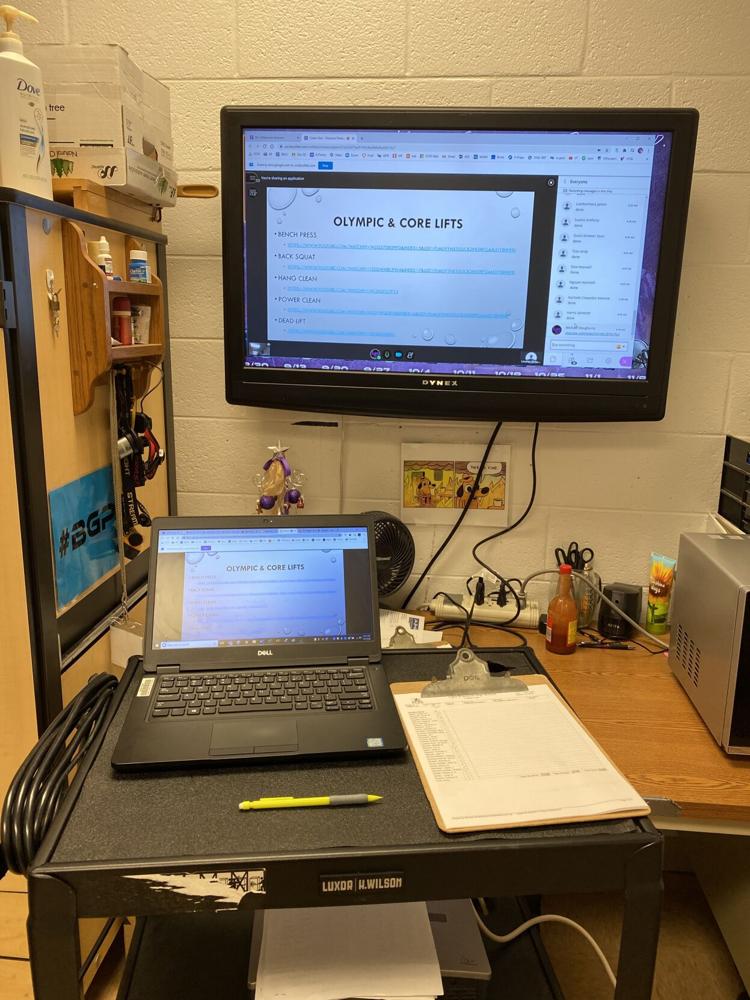 School is back in a sense in Fairfax County, although many schools have gone virtual to maintain safety and to provide kids an education. Physical Education is a class that's the most reliant on personal interactions.
"It's more difficult to assess functional movement virtually," Mike Dougherty said. Dougherty is the Physical Education teacher at Lake Braddock Secondary School, as well as the head coach for Varsity football. For him, being in the same room to push his students is key.
Every teacher in the field, including Dougherty and others at Lake Braddock, has had challenges to overcome. One of these is how to create a sense of camaraderie and keep the students active. Everyone has used their time off during the summer to practice using the technology needed to get the job done for the immediate future.
"P.E. will be using every trick in the book to get kids excited about fitness and up off the couch," Dougherty explained.
One of the elements of P.E. is having the kids form teams for specific units, but according to Dougherty, that element isn't a part of things now. "The focus has been on fitness, I don't see a loss of team activities being a huge issue." This alone might make the transition to virtual learning easier as the school year started up this past week.
Despite all the changes and obstacles so far, Dougherty is remaining hopeful that the status quo will change before the year is over. "I am holding out hope that we will be back in person in 2020. I know when we get back, we won't take P.E. for granted." Dougherty added that the people in the other classes will probably "have some of that going on."