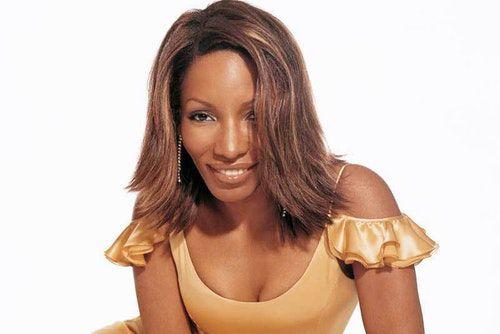 When she was 17 years old, Stephanie Mills originated the role of Dorothy in "The Wiz" on Broadway, singing the showstopper "Home," a song that has become one of the most iconic theater tunes in history.
After leaving the stage, Mills would sign with Motown and release a catalogue of hits, including memorable tunes such as "(You're Puttin') A Rush on Me," "Something in the Way (You Make Me Feel)," and "Never Knew Love Like This Before." She achieved five gold albums, and won a Grammy for the latter in the category of Best Female R&B Vocals.
With a storied career of nearly 50 years behind her, Mills will be heading to The Birchmere for two nights, Oct. 25 and Oct. 26.
"I love playing The Birchmere because it's so intimate, I can see everybody and the food is just great," she said. "I really have a good time when I'm there, which is why I always look forward to coming back."
For those who have seen her previously, Mills wants them to know she always tries to do something different when she goes to a venue that she has played before.
"There will be some new, special things I will be doing," she said. "I'll be singing a lot of the same songs I've done before, but they will be done in a different order and we have some special things I'll be adding. I'm doing three songs from some of my favorite people that have passed on."
Naturally, she'll be singing "Home" and "Never Knew Love Like This Before," and all the hits that her fans expect, because she never wants to disappoint.
Mills has been singing her entire life, and first gained notice singing gospel music at Brooklyn's Cornerstone Baptist Church as a kid. By nine, she took home first place in the Apollo Theater's "Amateur Hour" competition, which led to her appearing in the Broadway play "Maggie Flynn."
Even though she started performing young, she wasn't sure she wanted to do it as a career her entire life until later in life.
"My family managed me at the time, and I was so young, that I just lived in the moment and went along with what they were telling me to do," Mills said. "I didn't really have a vision of what I wanted to do until I was about 25."
And at 62, she's still loving it.
"I feel I'm more my authentic self that I've ever been," she said. "I'm more in-tune with myself than I've ever been. I've experienced so much, and went through trials and tribulations, that I know exactly what I want to do and I'm not going to be politically correct. When you're coming up in the industry, people tell you what to say or what not to do, and I really don't care what they say now. I just love to sing and perform."
Mills has an 18-year-old son with Down Syndrome, who has written his first children's book, "The Adventures of Farad J," and she's extremely proud of him and the hard work he has done.
Looking ahead, Mills is considering doing a Broadway album of songs she loves from shows she's seen over the years, or maybe just doing a single here or there. But she's not too concerned with getting new music out there.
She's grateful that even though it's been a while since she's had a new record out, her fans still come to see her, and Mills is regularly performing three weekends out of every month. Her voice is as amazing as ever, but Mills noted there's no trick or anything different she has to do today to keep it strong; it's as simple as singing in the shower every day and doing cardio to ensure she can hold the notes.
"I love the interaction of the live performance and being able to sing my songs somewhat like they were recorded originally," Mills said. "I sing every day to keep my chops up. Knowing that people love these songs as much as I do, there's nothing like that feeling. It's such a high that people pay to hear me sing. That's a blessing to me."