To mark the 75th anniversary of D-Day on June 6, 2019, "the boat that won the war" will be landing at the National Inventors Hall of Fame (NIHF) Museum in Alexandria this weekend, and staying through July 27.
Invented by 2019 NIHF Inductee Andrew Higgins, the Higgins Boat, or Landing Craft, Vehicle, Personnel (LCVP), was used to land American troops on the beaches of Normandy on D-Day.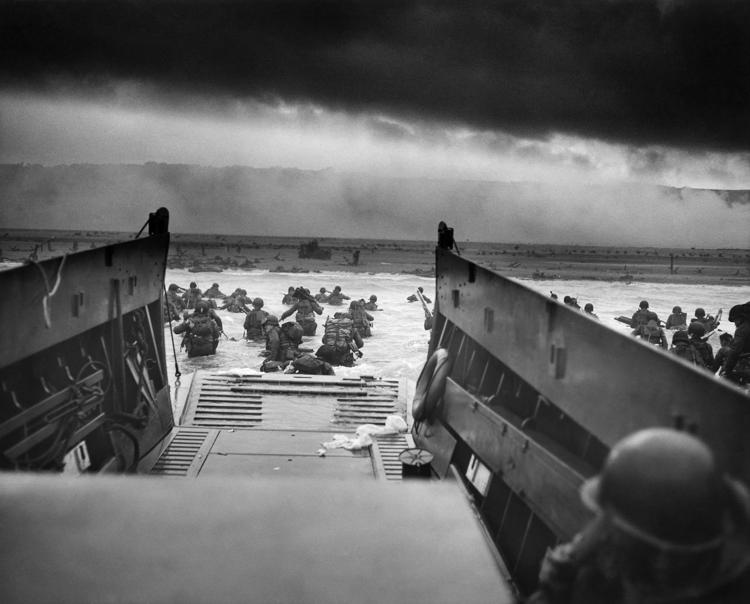 This revolutionary craft was also used in North Africa, Italy andacross the Pacific, for island hopping through Guadalcanal, Iwo Jima and Okinawa, and it allowed the U.S. Army to cross the Rhine River into Germany in March, 1945. Dwight D. Eisenhower once credited Andrew Jackson Higgins as the "man who won World War II."
At 11 feet wide, 36 feet long and made primarily of plywood, the LCVP could hold 36 combat-equipped infantrymen, a jeep and 12 troops, or 8,100 pounds of cargo, with the ability to float in 3 feet of water.
During the war, more than 23,000 LCVPs were produced for the U.S. military, with 12,000 manufactured by Higgins Industries.
According to the National WWII Museum in New Orleans, where the boats were built:
"Higgins Boats changed the way that war was fought. Previously, navies would have to attack ports, which were usually heavily defended. By using Higgins Boats, armies could unload across an open beach and have more options in choosing their attack points. This also stretched the defending armies. Instead of concentrating on only a few entry points, defenders had to cover more shoreline. In both the Pacific and European Theaters of World War II, Higgins Boats allowed Allied armies to move ashore."
To commemorate and honor Andrew Higgins' innovations, the NIHF Museum is bringing a restored Higgins Boat to Dulany Gardens, located just outside of the United States Patent and Trademark Office (USPTO) in Alexandria.
The exhibit is part of the 2019 National Inventors Hall of Fame Inductees exhibit and will be open to the public beginning April 27.
Visitors are encouraged to climb aboard the iconic boat, take a picture and check in at the location on social media using #HigginsBoat.
Visitors can then go inside the NIHF Museum to learn more about Higgins and the rest of the 2019 Class of Inductees including Chieko Asakawa, inventor of the Home Page Reader, and the inventors of Stannous Fluoride Toothpaste, Joseph Muhler and William Nebergall.
The Higgins Boat will be on display April 27 through July 27. For more information about the NIHF Museum, go to invent.org/museum.