The revival of "Hello Dolly!" was a smash when it returned to Broadway in 2017, thanks in large part to its star Bette Midler, who played the titular role in the production. And the winner of four Tony Awards continued its success even after the Divine Miss M left, as Broadway icon Bernadette Peters took over the role.
In keeping with the spirit of such acclaimed actresses, when the national tour of "Hello Dolly!" was being cast, the show went with another Broadway legend, bringing in Tony Award-winning Betty Buckley to lead the cast. As Dolly Gallagher Levi, a middle-aged marriage broker in 1880s New York City, she brings out all the goofy charm of Michael Stewart's book and Jerry Herman's songs.
Directed by Jerry Zaks, the revival of "Hello, Dolly!" pays tribute to the original work of legendary director/choreographer Gower Champion. The show broke box office records on Broadway and the tour is doing smashing numbers itself. It will stop at the Kennedy Center for a five-week run from June 4 through July 7.
The plot is one that most are familiar with. Wealthy grain merchant Horace Vandergelder hires Dolly to find him a wife, and her choice is an easy one—herself. But that's not what he had in mind, so she comes up with a madcap plan to trick him into proposing.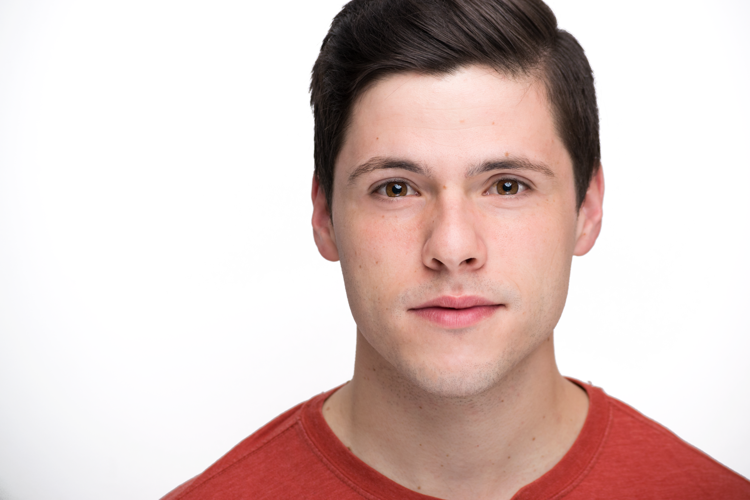 Lewis J. Stadlen plays Horace, while the rest of the spectacular cast includes Analisa Leaming as Irene, Kristen Hahn as Minnie, Nic Rouleau as Cornelius and Sean Burns as Barnaby.
"Barnaby is very naïve and all he knows is work and his best friend Cornelius, and he would do anything for him at any time," said Burns. "No matter what hijinks the two get into, Barnaby is the best friend someone can have."
Burns is no stranger to the D.C. area, having graduated from Catholic University and appearing in "Spring Awakening" at the Keegan Theatre and "Titanic" at Signature Theatre.
"I went to Catholic because it was the only school that would allow me to do musical theater while trying for something else as well, as I definitely want to teach eventually, and it allowed me the chance to do an educational certification program as well," he said. "I knew I was interested in theater but had never danced. I loved music but wasn't sure this was something I could do professionally."
Once he finished school, he moved to New York and soon after was contracted on a Disney cruise line, and that led to even more performing opportunities.
Burns was cast as a replacement for the original Barnaby about a month ago, and the whole process was something of a whirlwind for the actor.
"Within three days of auditioning, I found out I had to leave for about a year," he said. "I'm embarrassed to say that it was a show I hadn't known very much about. It's one of those classics I never saw."
So, he dove headfirst into research, watching whatever videos of old performance he could find and listening to the soundtrack. Once cast, he rehearsed for six days and then was thrust onto the stage as the tour continued on.
"There's a lot of silliness that goes on in the show and it's such a wonderful musical," he said. "A lot of people forget that the classics can also be funny. There's so much humor and it all fits together in a weird way."
Since coming aboard, Burns has been impressed with how incredible the colorful period costumes and set design for the show are.
"There's a full-size train going across the stage and just enormous set pieces that make the scenes come to life," he said. "The first time I saw it, I was in awe of the size and spectacle of it all. People at the stage door are also talking about how incredible it is."
Of course, Burns is honored to be working with Broadway vets Buckley and Stadlen.
"The first week I was here, it was very intimidating to look at their resumes, and it's very cool to share the stage with people who have had such amazing careers," he said. "They are both lovely people and it's nice to watch them, even while in the show. They are both amazing."