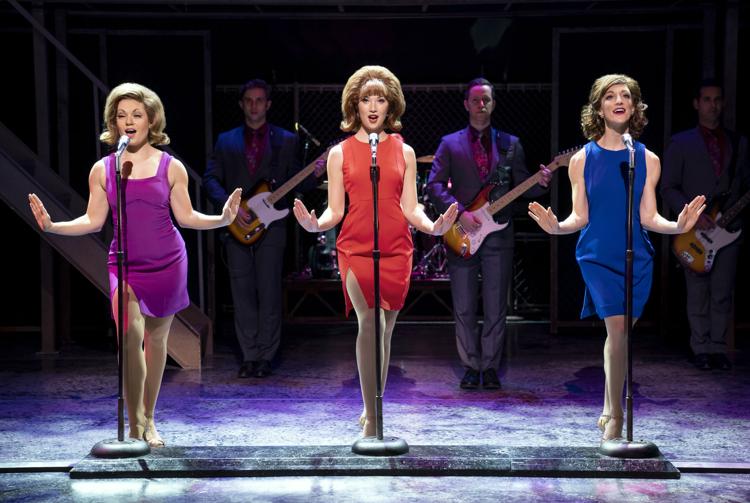 The last time "Jersey Boys" was staged in D.C., the show's entire run was sold out, which is typical for the Broadway favorite, which has been seen by more than 26 million people worldwide.
The 2006 Tony winner for Best Musical returns to the National Theatre for a limited engagement—Dec. 17 to Jan. 5, under the direction of Des McAnuff.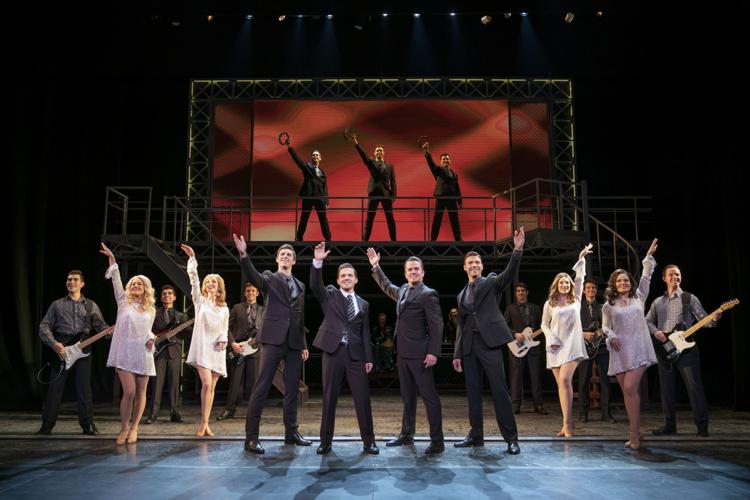 As any theater lover will tell you, "Jersey Boys" offers a behind-the-music story of Frankie Valli and the Four Seasons and chronicles how these normal guys from New Jersey, with a sound nobody had ever heard, rose to fame and fortune. But while their harmonies were perfect on stage, off stage, it was a very different story.
With a score that includes such hits as "Sherry," "Big Girls Don't Cry," "Oh What a Night," "Walk Like A Man," "Can't Take My Eyes Off You" and "Working My Way Back To You," there's no secret as to why it's so popular.
The touring cast is led by Eric Chambliss (Bob Gaudio), Corey Greenan (Tommy DeVito), Jon Hacker (Frankie Valli) and Michael Milton (Nick Massi). But it's not just the "boys" who make this story great, the females in the cast, including Connor Lyon, Ashley Bruce, Katie Goffman and Amy Weaver have a lot to do with it as well.
"All of the female tracks serve as the flames that all of these men's stories happen in," said Lyon, who plays Lorraine and several other ensemble roles in the show. "I do 20 costume changes, and many involve a wig change, and play everything from a 'Jersey Girl' in a bar to a teeny-bopper."
Still, the meat of her track is playing Lorraine, an attractive Detroit reporter who meets Frankie Valli for an interview and begins a sizzling affair with him.
"She's kind of an outsider in that she's one of the only non-Italian characters and she's not from Jersey," Lyon said. "She's also one of the only women who has a career and is defying a lot of what's expected at the time. She's a strong character but has a soft side, which I love."
Lyon recently performed on Norwegian Cruise Lines and auditioned for a part in its production of "Jersey Boys" and was disappointed when she didn't get it. But just a few months later, she auditioned for the tour in front of the same creative team, and booked the part!
"It ended up being a blessing in disguise that I didn't get the job on Norwegian, because now I am able to do this tour," she said.
Although she didn't grow up listening to the music, Lyon has been familiar with the soundtrack since it first appeared on Broadway, and her mom was a big fan of the Four Seasons growing up.
"I saw it with my mom and just loved it so much," Lyon said. "The music is timeless; they just don't write music like that anymore."
She loves that she's connecting musically with her mother and grandfather over the show, as often, when they see her perform, it's in shows they may not have much interest in. But this show is something her whole family is excited about.
"This was the soundtrack to their upbringing," she said. "My mom knows every word to every song. The music captured the Motown sign of the times, but also appealed to a broader audience. Their songs are super-relatable and catchy."
And even if you're not familiar with Frankie Valli and the Four Seasons, Lyon noted this is a show that everyone will enjoy.
"I was so pleasantly surprised by the entire story. There's so much humanity in all the characters," Lyon said. "The songs are so wonderful and the show has so much heart."