With his Lebanese-American roots and his nostalgia for the '60s, first-time composer and playwright Tim Caron of McLean created an original rock-musical, "The Knights of Salisbury," based on the story of Bruce Springsteen's high school band, the Castiles.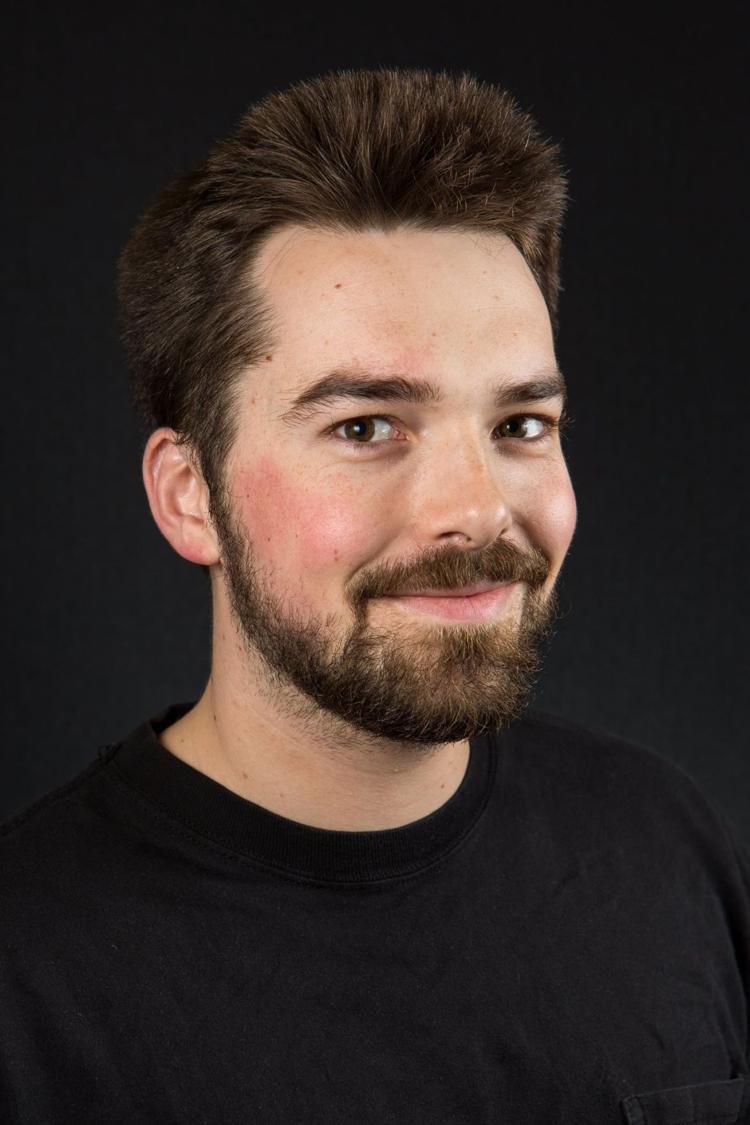 By adding his own spin on the story, Caron, a young attorney and actor, hopes to challenge the slogan "Make America Great Again" and bring to our attention an immigrant community that, despite its strong roots in Massachusetts, is not typically spoken about. Also, because the Castiles were supported by a middle-aged couple, he wants us to question the established image of the rock stars of the '60s as rebels who are "not accepted by adults."
"But why would a young attorney and actor like Caron be interested in the '60s?" you may ask. "I have been into older music for a big chunk of my life," was his first response. Reflecting a little more, he realized that his love for the '60s comes from his close relationship with his parents, especially his father, who introduced him to classic rock when he was very young.
Inspired by the Castiles, the play, set in Massachusetts during the sixties, is about a band of four high school students who want to make a name for themselves. Two adults, a husband and a wife, agree to become their managers.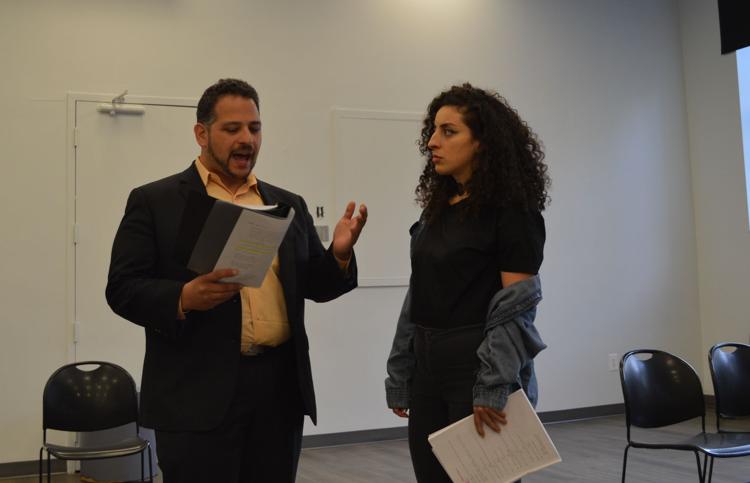 The husband, Vincent Cartier, is played by Egyptian American actor Mo Hafez. Vincent is a French Canadian who "feels that he sort of did not get a chance to do what he is passionate about, which is music, and he sort of got stuck in his life."
Interestingly enough, at this point in Hafez's life, he is going through a similar experience as the lead character he is playing: "I am an IT, cybersecurity engineer and I have been doing this for ten years, but I've always loved acting." Discouraged by his "traditional Middle Eastern father" from becoming an actor due to the lack of economic opportunities available (in his father's opinion), Hafez became an engineer and pursued acting on the side. Supported by his wife, Hafez decided to take acting more seriously and commit to his passion, just like Vincent, who becomes more and more involved in supporting the students' band throughout the story.
"In the real story of Springsteen, at least from what I read, there was a couple supporting these kids' band. It was the husband who was doing a lot of the stuff and the wife was kind of on the side, sometimes helping but not as much," said Caron. "So, I wanted to have a strong female character based on an actual strong female person in my life that I respect deeply. My spin on the story gives the wife just as equal a part as the husband in terms of supporting them."
The character of the wife, Salma, in Caron's musical, is a "fusion of both: one, to pay respect to my grandfather," who immigrated from Lebanon and "embodied the American dream" and represented "that part of the Massachusetts immigrant culture that is not normally spoken about," and two, his experiences with his Lebanese girlfriend.
Salma is the daughter of immigrants from Lebanon and is played by Nadine Foty.
"Most people, when they think of the immigrant community of Massachusetts, say, 'Oh, they are all Irish and Italian and then maybe French Canadian, which is the rest of my family, but I think at least to my knowledge, it is not very common knowledge that there was a prominent Arab American community up there, like New York or the Detroit area,' said Caron, who hopes that people who attend his play "come away with this more nuanced, to me, truthful image of what the American century was actually like in terms of who made it up and just how much of it was immigrant based—immigrants outside of Europe proper."
"The Knights of Salisbury," makes its world debut at the award-winning Capital Fringe Festival this Saturday and through July 21. The Fringe Festival is known for focusing on "growing, nourishing, and sustaining local artists creating non-traditional, unprocessed work," as described on its website.
"The Knights of Salisbury" will be live onstage at D.C.'s Westminster Presbyterian Church, 400 I (Eye) St., SW on Saturday, July 13 at 11:30 a.m.; Sunday, July 14 at 6 p.m.; Tuesday, July 16 at 5:45 p.m.; Saturday, July 20 at 3:15 p.m.; and Sunday, July 21 at 8:15 p.m.