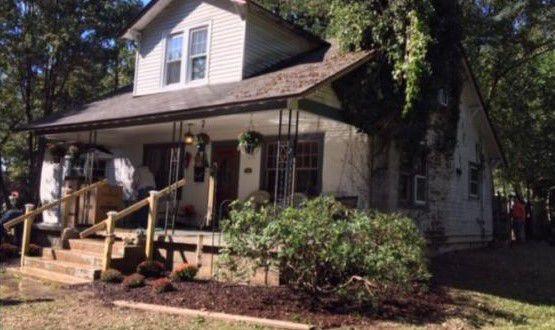 The home of 72-year-old Ken Strafer, a disabled Vietnam War veteran, with over 25 years of service along with one year on a Combat Tour, was transformed on Oct. 18.
Last year, US Army veteran, and Veterans of Foreign Wars (VFW) Post 7916 member, Ken Strafer (LtCol USAR Ret) fell from a four-foot wall while working in his back yard. The fall broke bones in his left arm along with causing serious abdominal and leg injuries. Strafer was incapacitated and hospitalized for six months after the fall. Still having difficulty walking, his home needed adjustments and repairs, along with his yard needing a complete overhaul.

Upon hearing of Strafer's serious issues, VFW Post 7916, located in Occoquan, contacted Home Depot for assistance. Home Depot often comes to the aid of veterans in need, and in this case, they did! A site survey was conducted, and the project was approved with a $12,000 grant by the Home Depot Foundation and Team Depot. Plans were drawn up with a date of Oct. 18 set for the operation.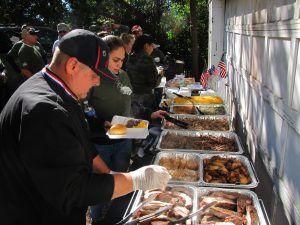 On that date, an army of Home Depot volunteer associates, volunteers from the Department of Homeland Security, and veteran members of VFW Post 7916 came to help US Army veteran, in need. Their weapon: hammers, paint-brushes, chainsaws, picks, shovels, and boundless energy! Their mission: improve the physical infrastructure and install new appliances in the home, along with clearing trees and overgrown shrubs from his yard.
This project in Fairfax is part of The Home Depot's eighth annual Celebration of Service campaign to improve the homes and lives of U.S. military veterans and their families. Since 2011, The Home Depot Foundation has transformed more than 40,000 homes and facilities for veterans across the country. Giving back to veterans is personal to The Home Depot, as more than 35,000 of the company's associates have served in the military.
As part of the campaign and for the first time ever, Team Depot temporarily traded their traditional orange for military green T-shirts to honor the service men and women who have served us all. To learn how to get involved in your community, visit ServeVeterans.com.