MEOWS! YES, MEOWS! Purrs, it's me, Samson! I am filling in for Noah this week. HISS! He came down ill and isn't able to paw an article this week. Now, don't worry. Our humans took him to the veterinarian and he's going to be fine with some rest and medication. Dad is waiting on him hand and paws to be sure he gets what he needs. I hope Noah keeps Dad hoppin'!
Purrs, since our incredibly pawsomely grand rescue friends had sent their info to Noah, I decided that I would share these dogs with you. They are looking for forever homes and humans to love. Purrs, MEOWS! This will be interesting… The greatest-cat-ever-in-the-universe, yes, the entire universe, is going to introduce dogs… What can I say?! Meows, er, bark?
Purrs! Our friend "Lab Lady" from Lab Rescue brought three Labrador retrievers for you to meet!
Meow, er woof! Bunk and Remy are a fun duo of handsome black Labrador retrievers who are looking for their forever homes together in a single-family house or townhouse located in a rural or suburban location. They have no fence requirement! Meows.
Paws, these two guys are fun! They are medium-energy, enjoying playing and going for walks with a nap in between! Meows!
Purrs, the pair is house- and crate-trained. Neither guy barks in the house unless a stranger comes to visit. They love attention from humans.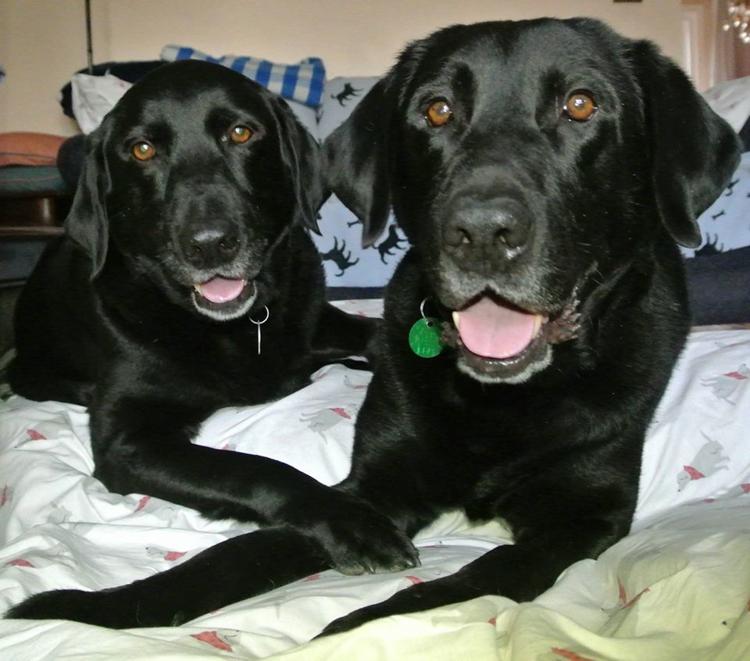 Meows, Bunk and Remy are recommended for mini-humans ages 10 and older. No cat history.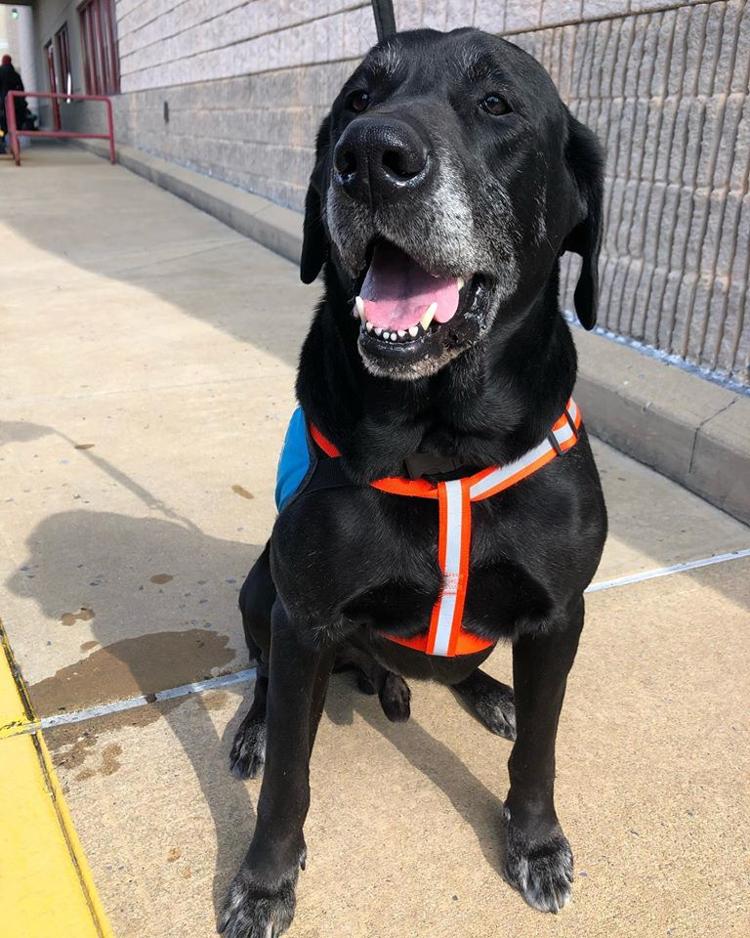 Purrs, Chester is a black Labrador retriever looking for a forever home in a rural or suburban single-family house. He has no fence requirement.
A distinguished and debonair gentleman, Chester is a former bird hunting dog who enjoys swimming and playing outside. He is a strong and energetic fella who will benefit from an active family providing him pawlenty of exercise!
Chester is good with other dogs. He is recommended for mini-humans ages 10 and older. HISS! No cat history!
MEOW! Bean, a black Labrador retriever, and Hopper, a yellow Labrador retriever, are bonded buddies who are fun, enthusiastic; they love everyone! They are looking for a quiet forever home in a single-family house. They have no fence requirements.
These two girls are pawfully sweet and deserve to be spoiled and loved. They are house trained and do not require a crate. Meows! Purrs.
They are good with other dogs, have no cat history. Mini-humans ages 10 and older.
Meows, contact Lab Rescue of L.R.C.P., Inc. www.lab-rescue.org or call the Lab Line: 301-299-6756 or email info@lab-rescue.org.
Meows, our friend "Cat Lady" from PetConnect Rescue contacted her dog adoption coordinator friends about some dogs needing forever homes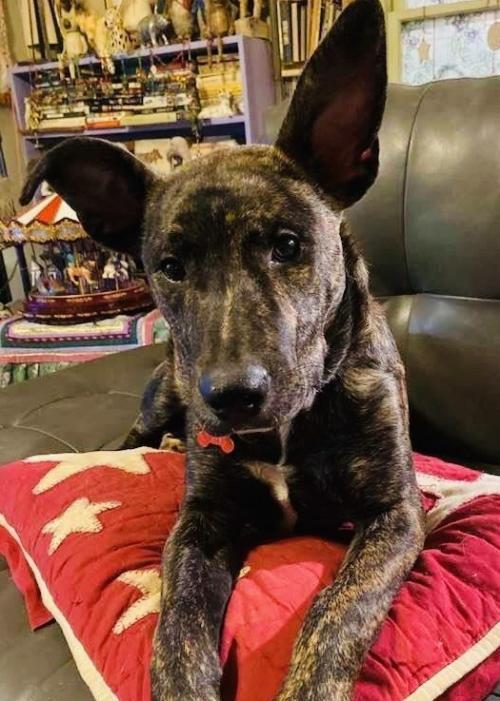 Cotton is a sweet 1-year-old shepherd/terrier mix, full of puppy playfulness. MEOWS! He is good with other dogs and enjoys attention from humans! He would like a yard to play and romp and an active family to explore the world with! Purr, he is house- and crate-trained.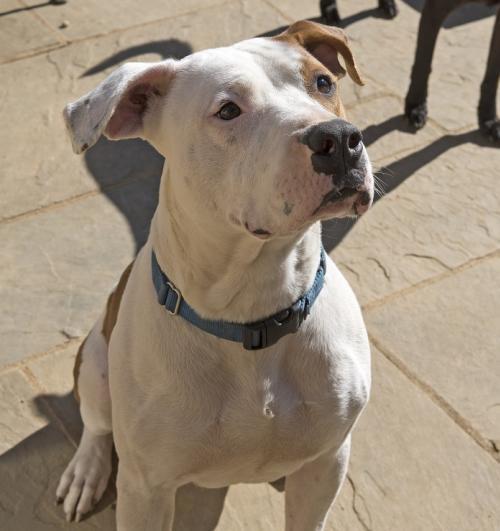 Butch is a 1½ -year-old American bulldog mix! Meows, he is quite the pawsome fella! He knows some basic commands and is house- and crate-trained. He is eager to pawlease! He walks well on a leash and enjoys car rides!
Purrs, though he loves everyone, he is best suited for a home with a knowledgeable dog owner who is familiar with large breeds.
HISS! No cats! HISS! Good with other dogs. Loves snuggling with his humans.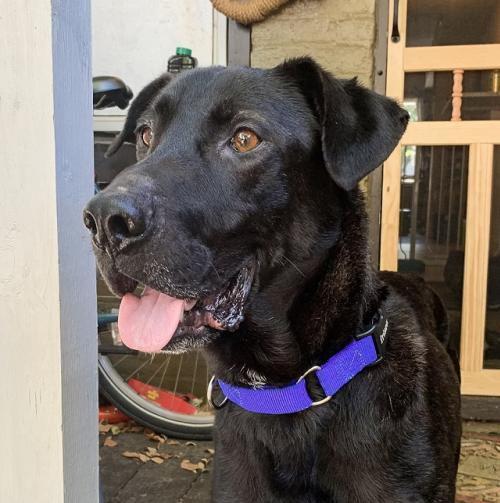 Purr, my buddy Stallion is a handsome pawssibly around 2-years-old black Labrador retriever mix. He is good with other dogs. Meows, at first, he is shy with humans, but when he warms up, he enjoys pets and cuddles! Pawingly, he is best suited for a home with mini-humans age 8 and older.
Purringly, he tends to chill out and keep to himself indoors, outside he enjoys playing with his humans!
Meowingly, he is interested in the cats in his foster home and will give chase. He could pawssibly be good with a dog-savvy feline.
He wants an adopter who is home a good part of the day to help with gaining confidence and training.
PetConnect Rescue
www.petconnectrescue.org, email: info@petconnectrescue.org or call 1-877-838-9171
MEOWS! Paws, I hope you liked me filling in for Noah. He is feeling much better and should be back soon!
About us!
WOOF! MEOW! Do you enjoy our articles? Barks and purrs, pawlease follow us at www.fromthedogspaw.com by email! We paw about dog and cat adoption, humor, dog and cat adoption and facts about dogs and cats. Noah is Dog, Samson is Cat-in-Charge, to their human, Allen Pearson, Dog Photographer and Writer, www.allenpearsonphotography.com, www.allenpearsonphotographyjournal.com www.facebook.com/AllenPearsonPhotography, www.instagram.com/fromthedogspaw, www.facebook.com/fromthedogspaw.