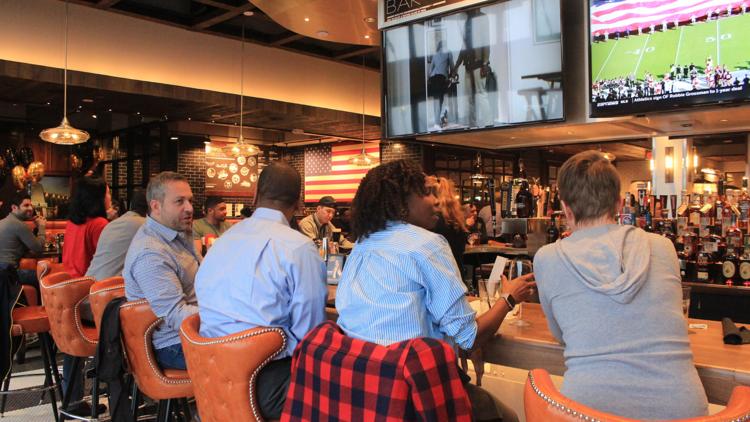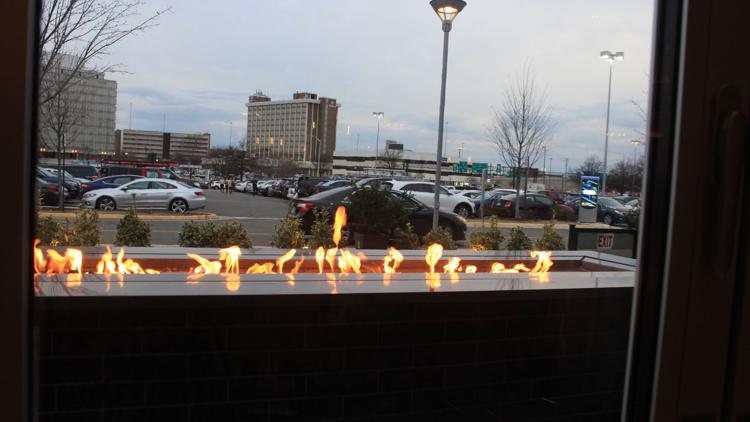 The door opens to an atmosphere that says "Happy." The smiles of the welcoming waiters say "Just Relax." The center-piece bar hums with connections and the bright lighting adds to the fun…
If there is a color that stuck in my mind and could describe the experience, it would be orange: it is the color of the seats, the logo of the Maggie's McFly's, the fire that greets you at the entrance and the freshly made tomato sauce of my Cajun jambalaya dish. Orange is considered the perfect color for a healthy appetite too. Be ready, their menu is huge with 180 plus options.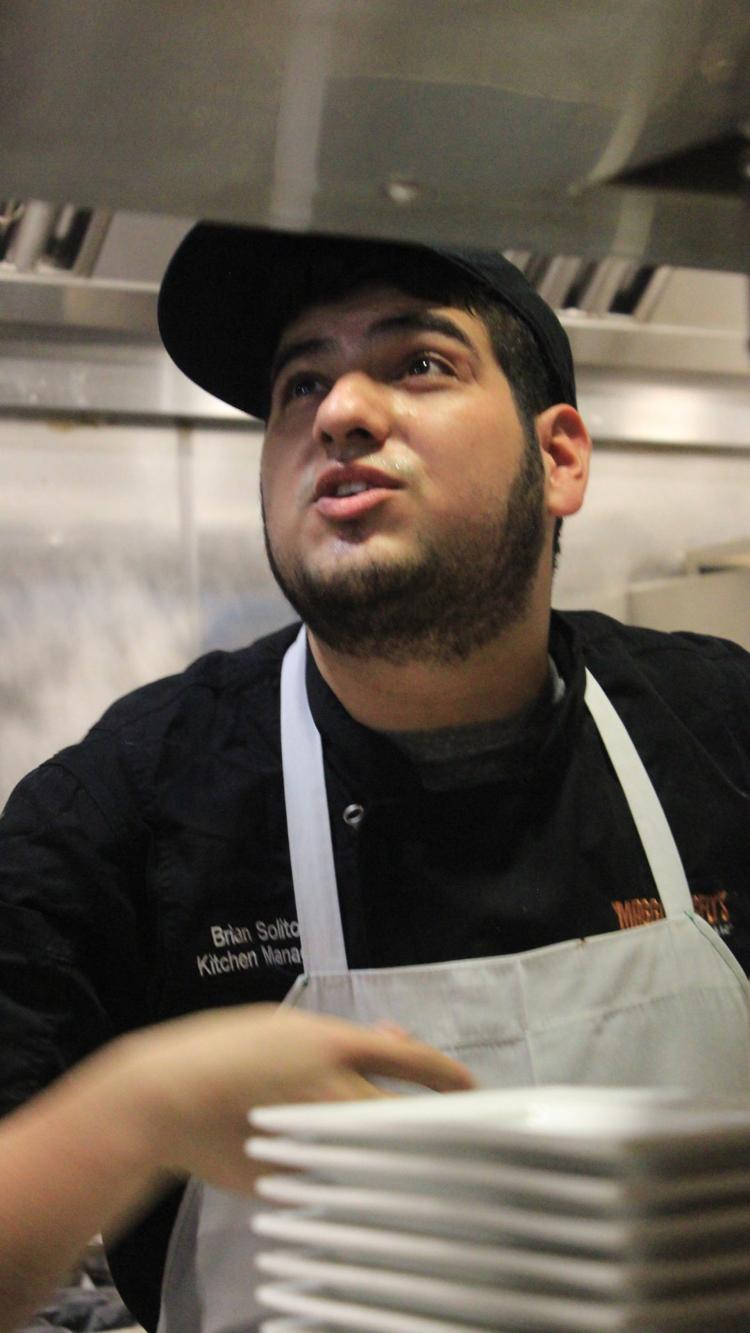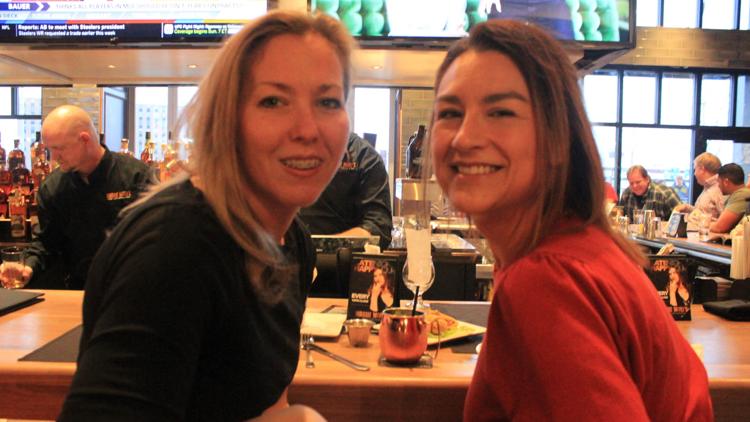 I stopped at the newly opened restaurant on a Friday night, just two days after its grand opening on Feb. 13. Marketing Manager Carrie Koscal was there to share the background story:
KOSCAL: We started in Connecticut in 1993. Exactly 25 years ago. The first location was in Middlebury, Connecticut. We have five locations in Connecticut now and only one and a half years ago, we branched out to another state, which is Virginia. Virginia Beach was the first.
Owner, Raymond Harper, has been to a conference with a celebrity chef who was talking about how the D.C. market is blowing up like crazy. And how it is going to be the next hot spot for celebrity restaurants, celebrity chef owned restaurants. So, coming to the area, he found this great spot and here we are!
Why is it a great spot?
KOSCAL: Fairfax County apparently is very affluent and its residents want to try something new, something cool, something different and delicious! And they are willing to take chances and explore new things. Honestly it's not like that in every market. In a lot of markets, they stick to what they know. Not in Fairfax!
What makes your place different and delicious? What is your philosophy behind it?
KOSCAL: We are all about local and scratch. So everything is made fresh, nothing is frozen. All of our dressings, sauces and everything are made in the kitchen every morning from scratch. Also, we pride ourselves on sourcing everything that we possibly can, locally, so whether it is from a local distributor or local farm. We go out of our way to find kind of Mom and Pop's kind of companies that will bring something extra to our dishes.
For example we work with a honey company, Sweet Sophia, in Lake Ridge, owned by John and Elsa and their daughter is Sophia, and on their property they have ten million honey bees. It's so cool, right? Actually I am sitting at the bar right now with the owner of Logan's Sausage and Logan's is in Alexandria and a lot of our products have his sausages in it.
Last night, Tanya, from Soul Cakes by Tanya, was sitting right over there, having dinner with her family. So, when we say local, we mean local. When we build partnerships with the products that we're using from the companies that we are using, those are real partnerships; they are like family to us. Like you saw on our huge menu, which is almost like a bible, each company that we use, we dedicate a page to them like an advertisement or we tell their story. We give their web address, so you get a sense of who they are, what you are eating, what you are seeing. We are really, really try to drive it home.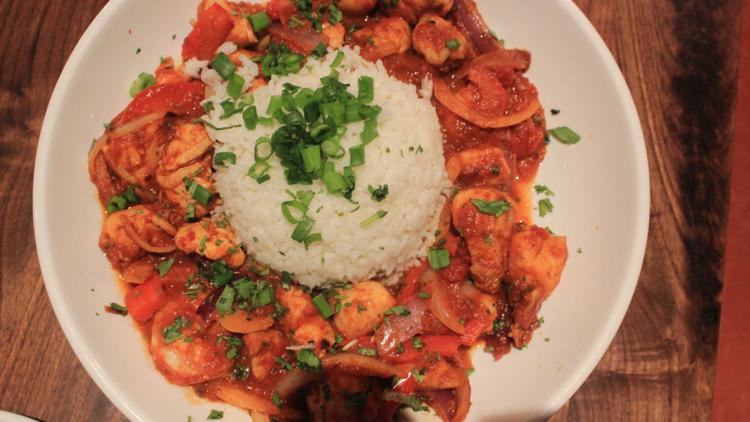 If you want to know the story behind the logo and the name, "Maggie McFly's focus on an array of global influences is how the name figures into its mission: the mythological ace aviator 'Maggie McFly' is continuously circumnavigating the globe in search of the best food and drink. Dishes are inspired by some of the world's finest culinary cultures and creations. Example: bang bang shrimp + chicken from Thailand, spicy Latino hanger steak from Cuba, sausage + cavatelli with broccolini and sun-dried tomatoes from Northern Italy," explained Koscal. "The full logo at one point contained an image of aviator Maggie in the center - however, in the past year we've removed Maggie who you now can find on limited materials, as well as a separate image on building exteriors. The logo in the past year has also been changed from dark green to a copper. The change-up was due to not wanting to be associated as an 'Irish Pub', especially moving into new territories where Maggie McFly's brand is new and unknown."