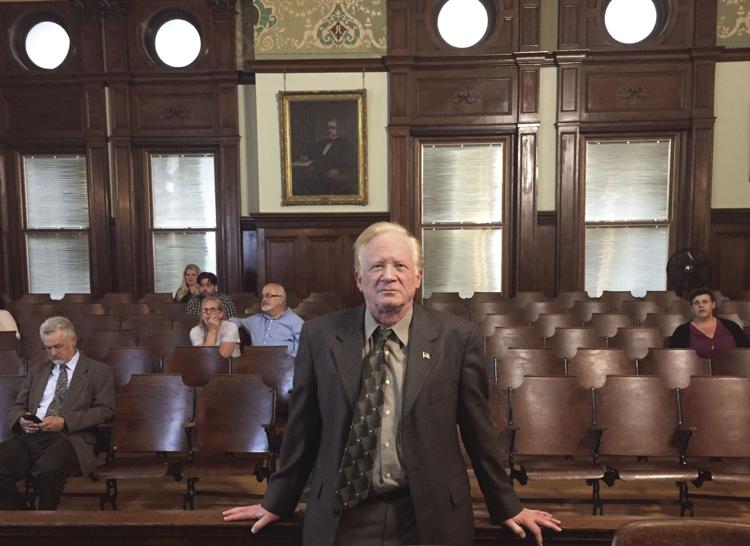 If you lived through the '70s, you're probably one of 30 million people who regularly watched "Happy Days" on ABC Tuesday nights, or caught the episodes in syndication as the show aired daily around the world for decades. 
And you most certainly remember Don Most, the actor behind Ralph Malph, the redheaded practical joker with the catchphrase, "I still got it!" 
Most has stayed busy since the legendary show ended, doing theater, performing music and continuing to act in TV and movies. His latest movie, "MBF-Man's Best Friend," is currently airing on Amazon Prime.
Written by DJ Perry, and directed by Tony Hornus, the movie is about an injured war veteran who develops a special bond with dogs to help him cope with post-traumatic stress disorder. The movie has serious tones and touches upon an array of societal issues, exposing the darkness of man's inhumanity, while embracing the goodness in the hearts of others.
Most plays Ian Tapper, a defense attorney who is defending a wounded vet in a big trial. 
"We shot the movie in a small little town in Michigan in this incredible courthouse, a historical landmark," he said. "It had great character to it and you couldn't create a better set. It lent a lot to the film."
He originally learned about the movie from the producers who went the unorthodox route of reaching out to Most by way of Facebook. They had similar contacts in the entertainment industry, so Most told them to send him the script, and he liked what he saw.
"I was pleasantly surprised at how good a script it was because when you get contacted in that manner, more often than not, it's not going to be something that will grab your attention," Most said. "I got back in touch and we talked more about the film and their plans."
As they talked about his character, Most suggested a new scene be written because he felt like there was something about his background that needed to be explained, and they came back to him quickly with a scene that he felt was perfect. 
"I really enjoyed working with everyone involved in the project," Most said. "I was really impressed with their talent and integrity and their approach to filmmaking. It was a great experience."
So much so that Perry reached out to Most about seven months later to offer him a leading role in another movie—"Lost Heart," which is scheduled to be released later this year. Much different than "MBF," the dramedy tells the story of a burnt out, mega-music star who returns to her small Northern Michigan hometown for her estranged father's funeral.
Before the Coronavirus pandemic hit, Most was starring in the critically praised play "Middletown," in Chicago's Apollo Theater, after successful runs in several places around the country. It had to be halted but he hopes it will come back when things return to normal.
"They are talking about setting up another tour in other parts of the country and maybe going to New York for Off-Broadway," he said. "I know it's going to have a good life." 
Before that, he was starring in the play "Art" in Canada. 
"What I love is I'm getting to play a lot of different kinds of characters and that's what I always wanted to do as an actor," Most said. "After 'Happy Days,' it was very difficult. You would get typecast more. Today's there not as much of a stigma as there was for someone who played a character that was a big success on TV back in those days. Being older and with distance from that show, I'm at a place where really interesting roles are coming to me."
Not that he looks back at "Happy Days" with ill feelings.
"My fondest memories aren't about specific episodes or scenes; the first thing that pops into my head is working with the people who I've had this great opportunity and good fortune to be working with," Most said. "The cast was an incredible group of people and those behind the scenes were amazing. We all became such close friends and like family."
Music is also a big part of his life and Most released the CD, "Mostly Singing" a few years ago and has been performing jazz music at various clubs in New York and around the country. 
"I'm recording now with a producer in Nashville, doing something a little different," he said. "Still some of the jazz standards but not the big-band as much, more of a contemporary jazz sound, and some with a little different genre—some pop rock, R&B and '70s songs. I'm enjoying the journey."