With Virginia's Democratic primary looming on Mar. 3, the Fairfax County Times is profiling – in alphabetical order by last name – each of the remaining 12 candidates actively seeking to become the party's presidential nominee.
While the majority of their rivals have accrued political experience in Congress, former New York City Mayor Michael Bloomberg and former South Bend, Ind., Mayor Pete Buttigieg hope to make the leap from local governance to the White House.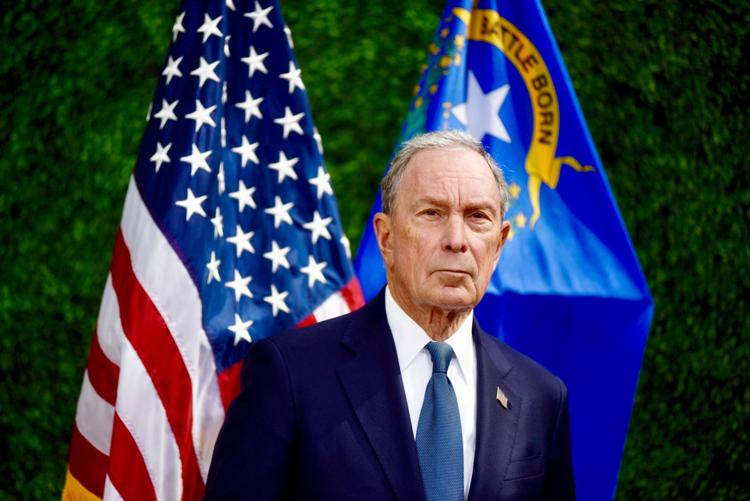 Mike Bloomberg
After previously declaring that he would not run for president and instead focus on supporting Democrats in their battle to defeat President Donald Trump, Bloomberg reversed course on Nov. 24 with a late campaign launch that emphasized the resources at his disposal and his history of philanthropy in a promise to "rebuild America."
Born in the city of Medford, Mass., in 1942, Bloomberg achieved the American Dream as the billionaire son of a local dairy bookkeeper who he says never earned more than $6,000 a year but nonetheless instilled in him a sense of duty and a desire to help others.
After working at a parking lot and taking government loans to support himself while attending Johns Hopkins University, Bloomberg acquired a master's degree from Harvard Business School and landed a job at the financial services firm Salomon Brothers, where he eventually became a partner and oversaw technology and information systems, according to his presidential campaign website.
A layoff in 1981 led Bloomberg to start his own company called Bloomberg L.P. that used a computer to share financial information and data with investors. The private limited partnership has since expanded into the media sector with Bloomberg Media Group, which encompasses a wire service, a television network, radio stations, and online news sites.
Bloomberg's position of power in the media world poses a potential conflict-of-interest for his presidential campaign, one that he opted to address by prohibiting Bloomberg News journalists from investigating him or any of his Democratic opponents.
Bloomberg entered politics in 2001 when he was elected as mayor of New York City in the wake of the Sept. 11 attack on the World Trade Center.
Identifying as a liberal Republican for his first two terms before switching to independent to run for a third one, Bloomberg built a complicated legacy over his 12 years as mayor. He prioritized public health with bans on smoking in restaurants and public places like parks, and encouraged development in previously neglected neighborhoods by overhauling the city's zoning.
Bloomberg's campaign highlights the work he did to reduce crime and establish anti-poverty programs, but civil rights activists have criticized his record on criminal justice, taking particular issue with a stop-and-frisk policy that led police to disproportionately target black and Latino individuals.
In addition, gentrification during his mayoral tenure contributed to New York City's widening income gap, displacing poor, longtime residents in favor of wealthier newcomers.
Seemingly aware that he would face scrutiny on issues of class and race, Bloomberg apologized for his longtime support for stop-and-frisk policing at a black church in Brooklyn on Nov. 17.
Economic issues are at the center of his platform, as he has pledged to work with Congress to overhaul campaign finances, increase the earned income tax credit and minimum wage, and invest in disadvantaged black businesses and neighborhoods.
Since leaving the New York City mayor's office in 2014, Bloomberg has directed his energy and resources toward philanthropy and campaigns for stricter gun laws and action on climate change, two subjects that remain priorities in his presidential campaign.
Bloomberg's plan to achieve full decarbonization before 2050 includes replacing all coal-fueled plants with clean energy, ending subsidies for the fossil fuel industry, and setting a moratorium on new leases for fossil-fuel projects on federal lands.
His gun safety policy proposal includes enhancing background checks so that no one can buy a gun without passing one, establishing a minimum age limit of 21 for handgun, rifle, and shotgun purchases, banning guns from schools, colleges, and universities except for law enforcement, and devoting more funding to local violence intervention programs and research on gun violence.
As New York City mayor, Bloomberg co-founded the advocacy coalition Mayors Against Illegal Guns, which merged with the anti-gun violence nonprofit Moms Demand Action for Gun Sense in America to create Everytown for Gun Safety in 2013.
During a tour of Northern Virginia on Jan. 27 that included a roundtable at the co-working space Refraction in McLean, Bloomberg put on a spotlight on his recently unveiled infrastructure plan to repair thousands of miles of roads and bridges, expand public transit, build rail links to 10 of the U.S.'s busiest airports, modernize the country's power grid, and transition transportation and electricity to clean energy.
"I believe my unique set of experiences in business, government, and philanthropy will enable me to win and lead," Bloomberg said in a statement announcing his candidacy. "As a candidate, I'll rally a broad and diverse coalition of Americans to win. And as president, I have the skills to fix what is broken in our great nation."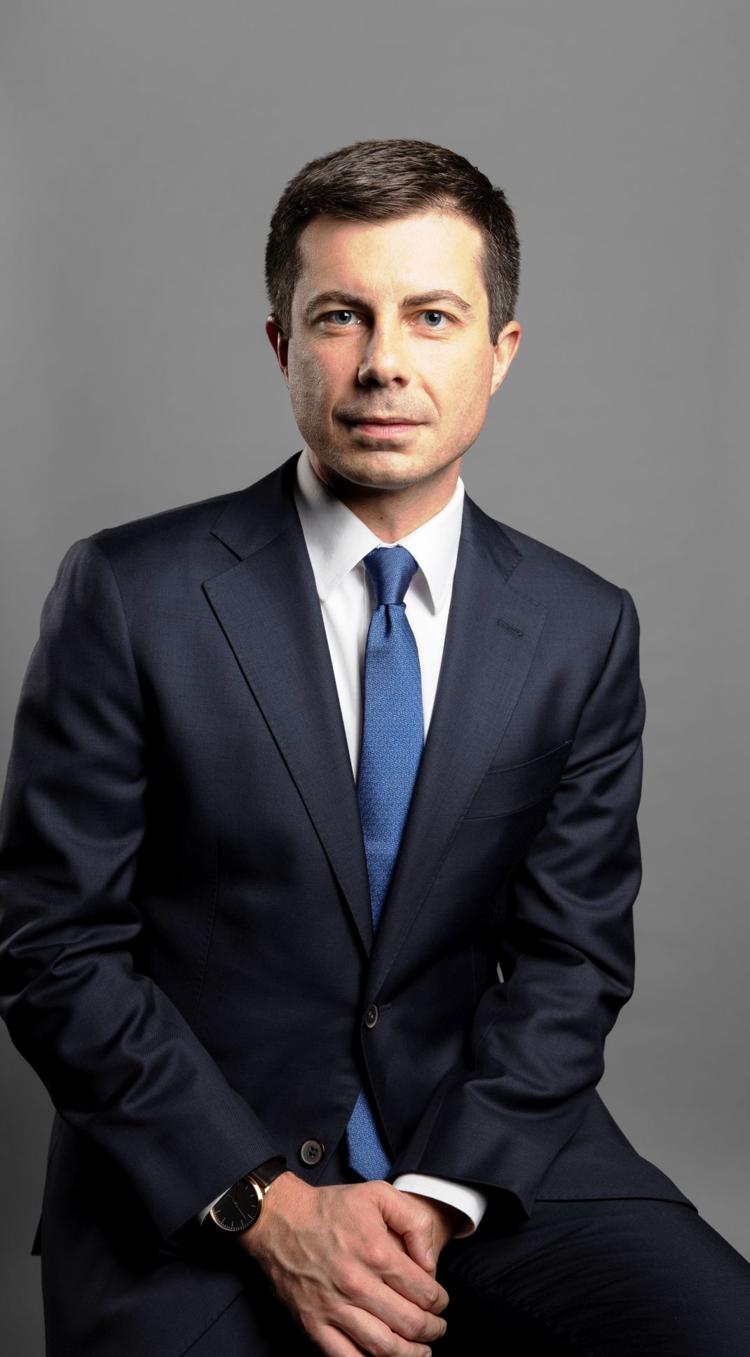 Pete Buttigieg
When Buttigieg announced on Jan. 23, 2019 that he was exploring a possible presidential run, few Americans were familiar with his name, let alone his background or policy positions.
Now, just over a year later, the former South Bend, Ind., mayor has outlasted more well-known candidates to become a dark horse in a field led by national figures like former Vice President Joe Biden and Sens. Bernie Sanders (Vt.) and Elizabeth Warren (Mass.).
If elected, Buttigieg would be the U.S.'s first openly gay president, and at 37, he would take the title of youngest president from Theodore Roosevelt.
The son of a Maltese immigrant who taught at the University of Notre Dame, and a linguist with Indiana roots, Buttigieg was raised in the same South Bend neighborhood where he still resides with his husband and their two rescue dogs, according to his campaign's website.
While South Bend thrived for decades as the home of Studebaker, the closure of the automobile manufacturer's plant in 1963 precipitated a gradual decline in the city's populace and economy, though Buttigieg grew up in relative stability thanks to his parents' Notre Dame University jobs.
After graduating from the private Saint Joseph High School, Buttigieg left Indiana for Harvard, where he studied history and literature, and Oxford University, where he was a Rhodes Scholar.
He then worked in Chicago as a consultant for the firm McKinsey & Company, a three-year stint that has prompted opponents to accuse him of lacking transparency and being too beholden to wealthy donors and corporate interests.
Buttigieg released a timeline of his work at McKinsey on Dec. 10, listing clients including Blue Cross Blue Shield of Michigan, Best Buy, and the U.S. Postal Service.
"Voters can see for themselves that my work amounted to mostly research and analysis," he said. "They can also see that I value both transparency and keeping my word."
McKinsey telling Immigration and Customs Enforcement to cut spending on food and medical care for migrants in 2017 is "extremely frustrating and extremely disappointing," Buttigieg said after ProPublica and the New York Times reported on the firm's work for ICE on Dec. 3.
Buttigieg left McKinsey in 2010 to run for Indiana state treasurer from his hometown, a failed campaign that set the stage for his 2011 election as South Bend's mayor.
Buttigieg helped revitalize South Bend by upgrading its downtown infrastructure, creating a task force to repair or demolish vacant houses, and attracting $374 million in private investments for development, according to the Indianapolis Star.
South Bend's unemployment rate dropped from 11.8 percent to 4.1 percent over Buttigieg's two terms. Household incomes rose by 31 percent, and poverty was cut by a third, his campaign says.
However, not all residents have seen the benefits of South Bend's redevelopment.
The nonprofit Prosperity Now reported in 2017 that black households in South Bend earn half of what white households make, with 40.2 percent of them falling below the poverty line. Hispanic and Asian households both earn incomes lower than the national median for those demographics.
Questions about how Buttigieg will tackle issues critical to communities of color cropped up in June after a white police officer in South Bend fatally shot a black man.
South Bend is also embroiled in an ongoing legal battle over tapes that its police chief recorded in 2011 of officers allegedly making racist remarks. Buttigieg demoted the chief and fired the communications director, but declined to make the tapes' content public.
In an effort to reach black voters in particular, Buttigieg is proposing a Douglass Plan to achieve social and economic equity with criminal justice reforms, voting access measures, a Community Homestead Act that would invest in residents of redlined neighborhoods, and other policies.
As the first openly gay presidential candidate, Buttigieg is in a unique position to center issues that affect lesbian, gay, bisexual, transgender, and queer people, such as conversion therapy and the ban on blood donations from men who have sex with men.
He has pledged to prohibit housing and employment discrimination based on sexual orientation and gender identity, establish an LGBTQ+ suicide prevention task force, end the HIV/AIDS epidemic by 2030, and increase federal funding to help youth experiencing homelessness.
Buttigieg publicly came out in an essay for the South Bend Tribune in June 2015, just 10 days before the U.S. Supreme Court legalized same-sex marriage nationwide. Earlier that year, Vice President Mike Pence, then Indiana's governor, signed a Religious Freedom Restoration Act that critics argued permitted businesses to discriminate against LGBTQ+ people.
"As President, I will use my story, our energy, and the power of the presidency to tear down the walls that have excluded far too many LGBTQ+ people for far too long," Buttigieg promises on his campaign website.
While initially considered a long-shot candidate, Buttigieg has emerged as a strong fundraiser, and he has the support of at least one Fairfax County resident with experience as an underdog.
Del. Dan Helmer (D-40th), who helped Democrats take over the Virginia General Assembly this past November by defeating Republican incumbent Tim Hugo, told the Fairfax County Times on Jan. 24 that he will endorse Buttigieg.
Describing the former mayor as "whip-smart" and someone "deeply concerned about his fellow citizens," Helmer has known Buttigieg since studying with him at Oxford as a Rhodes Scholar, and they are both veterans of the war in Afghanistan.
A lieutenant in the U.S. Navy Reserves from 2009 to 2017, Buttigieg took a leave of absence from the South Bend mayor's office in 2014 to deploy to Afghanistan as an intelligence officer.
Helmer praised Buttigieg's proposed healthcare plan, which would offer Medicare to anyone as an alternative to private plans, and his focus on veterans, especially the need to improve medical services and the culture of the Department of Veterans' Affairs.
"I think that he has the right style of leadership and the ability to bring people together that we need in order to recover from this divisive administration," Helmer said. "I really think that it's important that we have folks in the White House, given the length of time we've been at war, who understand personally what our service members have gone through."