The following article is from Summer Healthy Living 2020
When you're stuck in a rut cooking the same meals over and over again, adding a new ingredient to the rotation can shake things up. 
"My No. 1 tip is to stir up your regular grocery list to try something new and exciting," said registered dietician Lauren Harris-Pincus, founder of Nutrition Starring YOU. "The easiest way to ensure success is to choose a swap for a food you are already cooking that will fit into one of your go-to recipes. For example, if you regularly make a batch of chili served over rice, serve it over ancient grain sorghum instead." 
Grown in the United States, sorghum is sustainable and drought resistant, naturally gluten free and low FODMAP, which means it's easier to digest.  
"What I like about sorghum is it is a great source of plant-based protein and prebiotic fiber, as well as antioxidants and polyphenols," says Harris-Pincus. "It takes on whatever flavor you add to it and is easily used in place of rice, pasta or anywhere you'd use a grain."
Try some sorghum in risotto or in the place of a pilaf side dish. Add it to a stir-fry or make a grain bowl topped with your favorite grilled veggies and protein.  
"That way, buying one new ingredient can work with several meals throughout the week," Harris-Pincus said.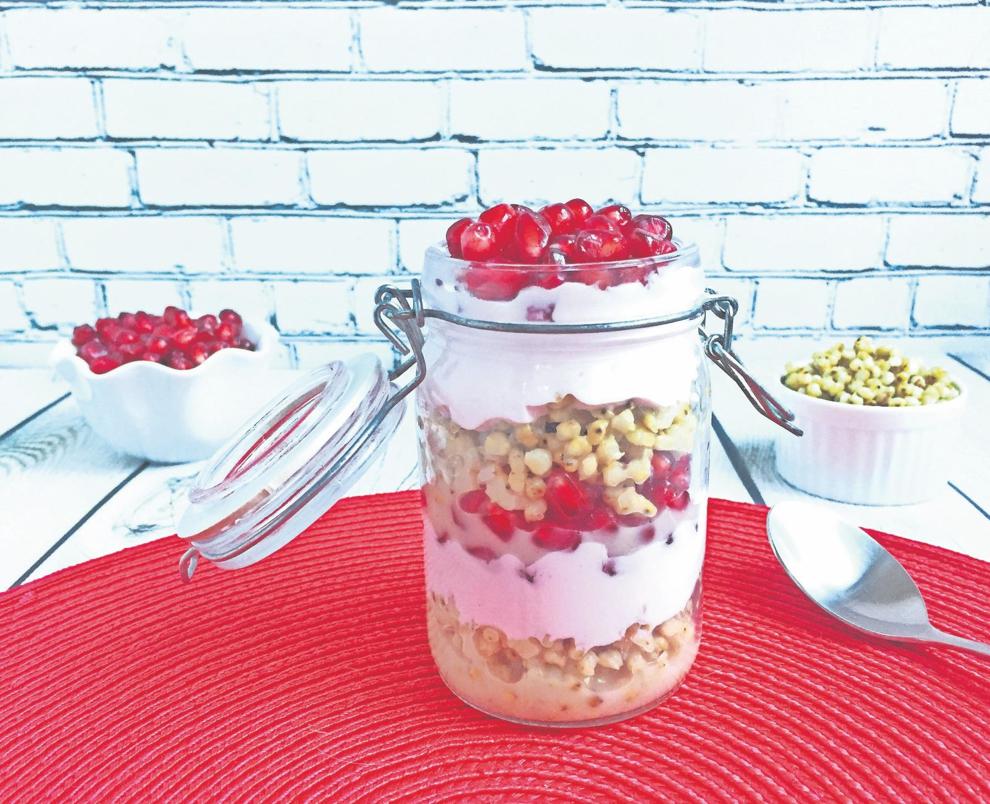 Explore a new cuisine
"There are so many amazing flavors to be found in different cuisines. By simply switching up a few ingredients and spices, you have an entirely unique dish," Harris-Pincus said. "Most stores have a section devoted to different ethnic cuisines and will have ingredients to make popular meals like sushi, tacos, Thai-inspired recipes and so much more. Browse the grain aisle for many emerging options like black rice, farro, amaranth, teff and bean-based pastas."  
Plan a theme night 
Theme nights are a fun way to involve the family in exploring new foods and new ways to enjoy them, Harris-Pincus said. 
"Use muffin tins to serve topping choices for tacos, grain bowls or homemade pizza. Letting each person customize their meal makes exploring new foods fun," she said.  
"For breakfast, make a parfait station with different fruits, cereals and yogurt to stack. Switch it up by using cooked sorghum mixed with milk, cinnamon and a bit of sweetener as a base to layer your toppings." 
Try a new store
Making small changes will avoid culinary overload and increase the chance of a positive experience.  
"If you've never been in an ethnic grocery store, you may find so many unfamiliar items that you have no idea how to prepare and enjoy. Whereas shopping at a different supermarket may offer different or additional varieties of foods that spark curiosity," Harris-Pincus said. "And if you are looking for an item not stocked in your regular store, ask the grocery manager. They may be able to special-order it for you."