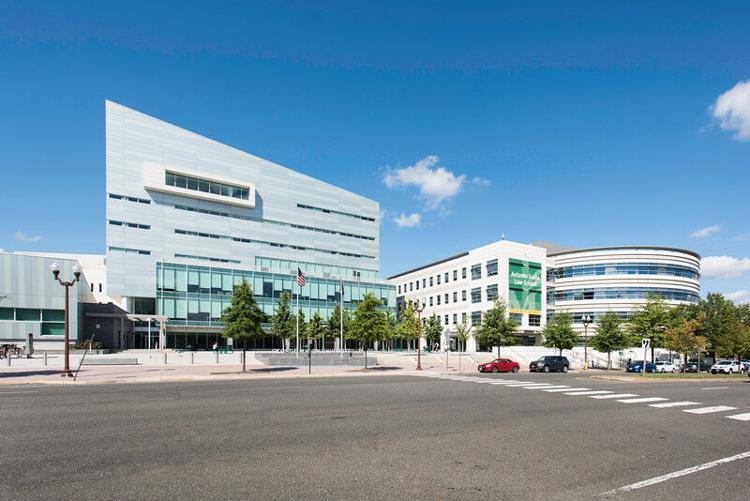 Since 2004, Congress has mandated that the U.S. State Department produce a report on global terrorism. Part of that includes developing and maintaining a database of every terrorist incident around the world. Now, a group of George Mason University students, staff, and faculty have taken on this project on a five-year contract with the State Department, under the direction of the Bethesda based Development Services Group, Inc. (DSG).
The database is helpful for looking at global trends in terrorism and it's a tool highly referenced by policy makers who will be making foreign policy decisions.
Judy Deane is Deputy Director for the Terrorism, Transnational Crime and Corruption Center (TraCCC) at George Mason, founded by Professor Louise Shelley of Schar's School of Policy and Government, and has been working on the project since the contract was awarded in 2018. She is a retired foreign service officer who served in Russia and other countries in Eastern Europe.
The project, called the Global Terrorism Trends and Analysis Center (GTTAC), brings staff from the Development Services Group (DSG), who are the prime contractors, together with George Mason employees and about 25-30 students and alumni from the university. 
"We did the data for 2018, we've almost completed the data for 2019, and we're starting to work with 2020," says Deane.
She explains that the database started in 2004 under the direction of the National Counterterrorism Center (NCTC) and has been under different groups in the past. "We're gathering data on terrorism and continuing a process that started 15 years ago. We are seeking to identify trends and projections," she says. "It's a very valuable research tool for policy makers to have a deeper understanding of what is going on."
The project consists of a list of violent acts, and the group has to decide if they are terrorist incidents. "Then, there are about 40 or 50 attributes of the incident that are collected, including victims, attack and weapons types, perpetrators, etc.," explains Deane. One of their goals is to ensure everyone is on the same page. "If two people had the same incident, they would code it in the exact same way."
Mason has become a pivotal location for this project because many of the students involved have a goal of becoming specialists in counterterrorism. Some of the schools that the students in this project belong to include the Schar School of Policy and Government, the Antonin Scalia Law School, the School for Conflict Analysis and Resolution (S-CAR), and the GMU Department of Criminology, Law and Society and GMU Global Affair Program. 
The project had been carried out by other groups before Mason, but Deane explains that this new group brings something new to the table in terms of language skills and great regional understanding.
"We really try to take a global perspective on these terrorist incidents," she says. "It's not just the American view of terrorism." Although they use State Department definitions, the students involved in the group come from all over the world, many with firsthand experience in countries where there is terrorism.
Earlier in the year, when the university was still open, the group worked on the project in one or two different adjoined rooms on campus so that any questions could be addressed. 
They effectively moved to remote work during the pandemic, working 20-30 hours a week and having daily meetings to discuss findings and questions. Deane says that the group worked very efficiently because all of them had already been trained. 
"In that sense, it has not affected us," she says. If the project has to continue to be done remotely next year, they will "certainly" be able to do it. 
In addition, many of the graduating students involved in the project had jobs lined up after college that have now been postponed or cancelled due to the pandemic. The faculty involved hope that students will continue to find work outside of Mason in their respective fields.