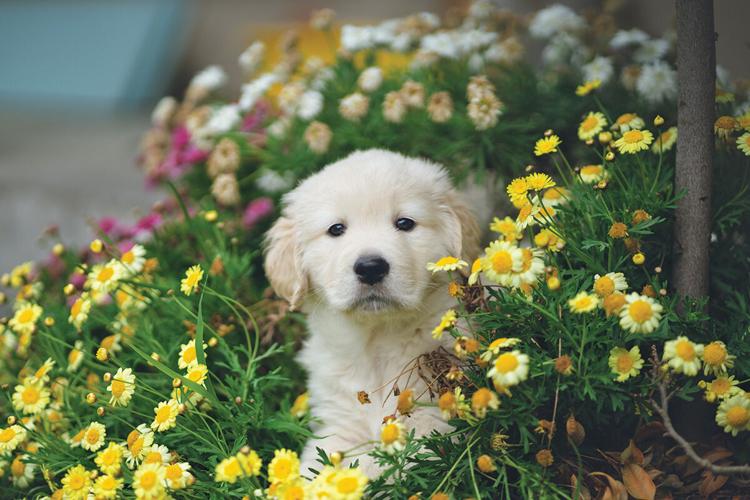 WOOF! Barks! Humans see puppies and think they are cute and adorable just like I was back in the day, er, wait like I am still today! Always cute and adorable I am, woof! Barkingly, though, many are captured by this imagery of cuteness but do not realize the work which goes into raising a puppy, paws, and I do mean work! My human says I was full of energetic puppyness getting into every-single-thing I kept Dad on his toes! Barks, and I was 2-years-old! WOOF! There are pawlenty of considerations before you just go out and adopt a puppy.
Barks, do your research before you even begin looking! Research? Yes, research. It's not just the cuteness you commit to, but a 10-15 year one! Nor is it something you do just because your mini-humans want it. Woof, it's a financial commitment, and it's going to change your life as you know it right now! Arf! Arf!  With proper planning, research and training, the puppy can grow into a respectable pawrt of the community. Without, the puppy may not, but could become quite challenging! Barks.
Paws, a first thought, should be about your own family and time. Do you have mini-humans? What age are they? Do they understand what a puppy is and how to behave around one? Some puppies do not behave well with younger mini-humans. Some puppies, and even older dogs, do not enjoy the fun, like pulling, pushing, screaming, yelling, and quick movements made by them. Humans should be aware of these issues. It's not healthy for humans or the puppy to take it home only to return it. 
Time. A pawrecious commodity of humans who are each given equal amounts of it, but many take on too much responsibility with little time left. Do you have time to train, daily walks and exercise, feed, water, and take to Veterinary appointments- sometimes in an emergency? Paws, considering responsibilities, there are strong similarities between adding a toddler or a puppy to your family. Training is an on-going process throughout the puppy's life. Each member of the family that the dog will be in contact with needs to pawticipate in its everyday activities. In some situations, such as an emergency, you will want the dog to recognize and obey each family member, not just one or two.
Before adopting, carefully consider your finances. A puppy is another mouth to feed and becomes part of the family for its ENTIRE life. Can you afford the added expenses of food, treats, toys, water, dog beds, Veterinary care, cleaning supplies, monthly or annual preventives, and vaccinations? Barks, in many cases, the cheaper low-end dog foods are not healthy for a puppy or even older dogs, and a more expensive product will be required. Woof, I eat Royal Canin's Hydrolyzed Protein because of a digestive issue. The food isn't cheap, but it helps me feel much better! WOOFS! I drink bottled or filtered water due to allergies. Barks. Many dogs love playing with toys that can keep them occupied when needed. Barkingly, some dogs will shred apart toys within minutes of receiving them too. Without toys, shoes, and other household items get their attention! Routine yearly Veterinary examinations visits should happen with the dog's best health goals in mind. Some preventative examinations are reasonably inexpensive. Barkingly, some situations can happen, like a cut paw or a broken leg can be more expenive. Some humans purchase health insurance for their pets to save expenses. Carefully consider those options.
Barks, I will continue next week!  
Pawlease meet a few friends looking for their "Forever Homes!"
Billie and Willie are two 9-month-old Black Labrador Retrievers bonded-buddies who must be adopted together! They are friendly and love attention! Wherever one goes, the other goes! Willie investigates! Billie follows! Woofs, they enjoy belly and head rubs, Nylabones, and Kong toys. They know basic commands and might be crate- and house-trained. Need fenced yard. No cat history.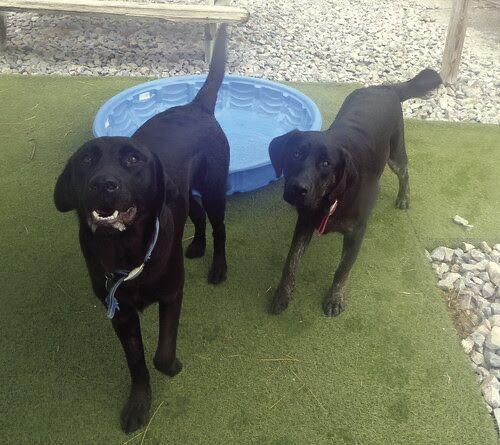 WOOF! Meet handsome 1-year-old Chocolate Labrador Retriever named Harley! He loves being off-leash in his fenced yard! Paws, he broke his leg in April but is getting stronger daily. He loves being with his humans, kissing, and cuddling. No cat history.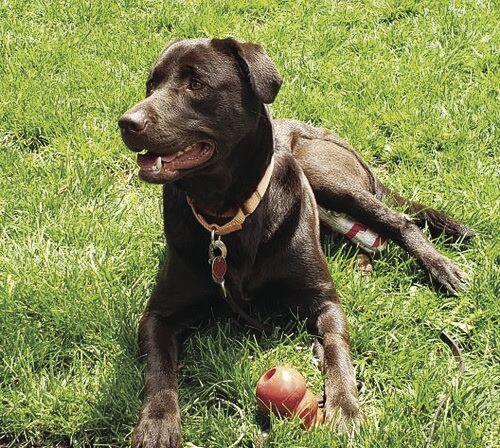 Lab Rescue of L.R.C.P., Inc. www.lab-rescue.org, Lab-Line: (301) 299-6756, email info@lab-rescue.org.
About us! 
WOOF! MEOW! Do you enjoy our articles? Barks and purrs, pawlease follow us at www.fromthedogspaw.com by email! We paw about dog/cat adoption, humor, their care, and tips. Noah is Dog, Samson is Cat-in-Charge, to their human, Allen Pearson, Dog Photographer and Writer, www.allenpearsonphotography.com, www.allenpearsonphotographyjournal.com  www.facebook.com/AllenPearsonPhotography,  www.instagram.com/fromthedogspaw, www.facebook.com/fromthedogspaw.