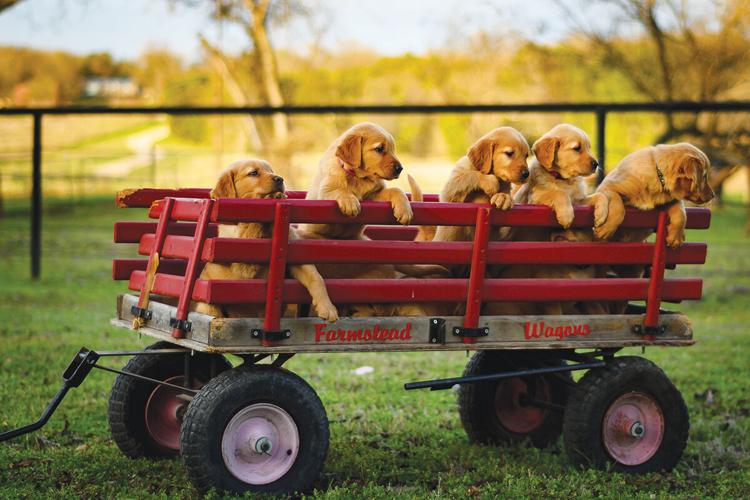 Barks! If you are thinking about adopting a puppy, there are pawlenty of considerations before you select. Much like preparing to raise a mini-human!  WOOFS! This week, we'll focus on the Veterinarian's impawtance. 
An article I read recently shared the impawtance of finding a Veterinarian BEFORE you adopt a puppy. WOOFS! I'd not heard about that, and since my human has always had dogs in his life, he has known a Veterinarian's impawtance. Barkingly, when we moved, he had to begin searching for a Veterinarian in our new area. He asked around and learned from other dog walkers in our neighborhood about Dr. Medici of Ohana Veterinary Care. She sounded like the pawfect fit for us because she treats pets like family and goes the extra mile! Barks! Dad wants a Veterinarian who understands that I am his buddy and need to be treated like that and not just another client! Paws, Dad always wants to know exactly what's going on during examinations and treatments too.
WOOFS! Finding a Veterinarian will help you to understand the costs related to raising a puppy into adulthood. They can share the costs of shots, vaccinations, preventatives, routine visits, and pawssible average costs of typical incidents. Barkingly, you may want to consider a pet health insurance plan to cover routine and unexpected expenses. The Veterinarian may be able to help you understand and with selecting the right pet health insurance plan too. BARKS! 
Barks, a Veterinarian can advise you on reputable shelters, rescues, and breeders. They can provide you with recommendations for which breed dogs would work best for your lifestyle. Not every puppy is suitable for every human. Paws, for example, a puppy born to herd animals, might not be a good selection for a family with very young mini-humans or a home with cats or other small pets. Nor would a St. Bernard or Great Dane puppy necessarily be the best choice for an apartment- or condo-living!
Barkingly, many humans adopting puppies are all excited and ready to share with everyone in their universe, which is not necessarily a good idea. Paws, A Veterinarian can help you to understand your individual puppy's needs and health concerns. Depending on the puppy's age, there are pawlenty of infectious diseases that can target its immune system. Unknowingly, a human could be inadvertently harming their puppy by merely taking it to the local pet store, allowing playtime with another puppy or adult dog, or contact with family or friends outside the immediate family.
Paws, puppies LOVE to play. They are energetic, getting into everything! Almost all the time! I was that kind of puppy! Knowing that, socialization for your puppy is impawtant too. Playing and socialization help your puppy release energy and grow into a friendly, confident, and well-mannered dog. Paws, it helps his life skills to meet other humans and dogs. A Veterinarian can advise you on a social routine with the best exercises for your puppy's age and breed. WOOF's, overdoing it could put your puppy at risk for orthopedic diseases or injuries.
There is a lot of hype in the dog food world, which can be considerably overwhelming. WOOFS! Not all foods are created equal! Not all are the best for your puppy or as healthy as what you could believe. Barkingly, I support the idea of the bestest food you can afford, without overextending your budget, will help your puppy be the healthiest and bestest dog it can be. A Veterinarian can advise which products will assist with your dog's specific needs at a particular age.
Selecting the right Veterinarian for you and your lifestyle may take more than one visit. However, in the end, it is worth time spent having their expertise assisting you with your dog's care.
Pawlease meet a few friends needing "Forever Homes!" 
Count Chocula is pawssibly a 5-month-old Boxer/Bloodhound mix. He loves playing, treats, cuddling, and chewing on bones. He has had no accidents in the house and is learning crate-training. He is a medium-energy level.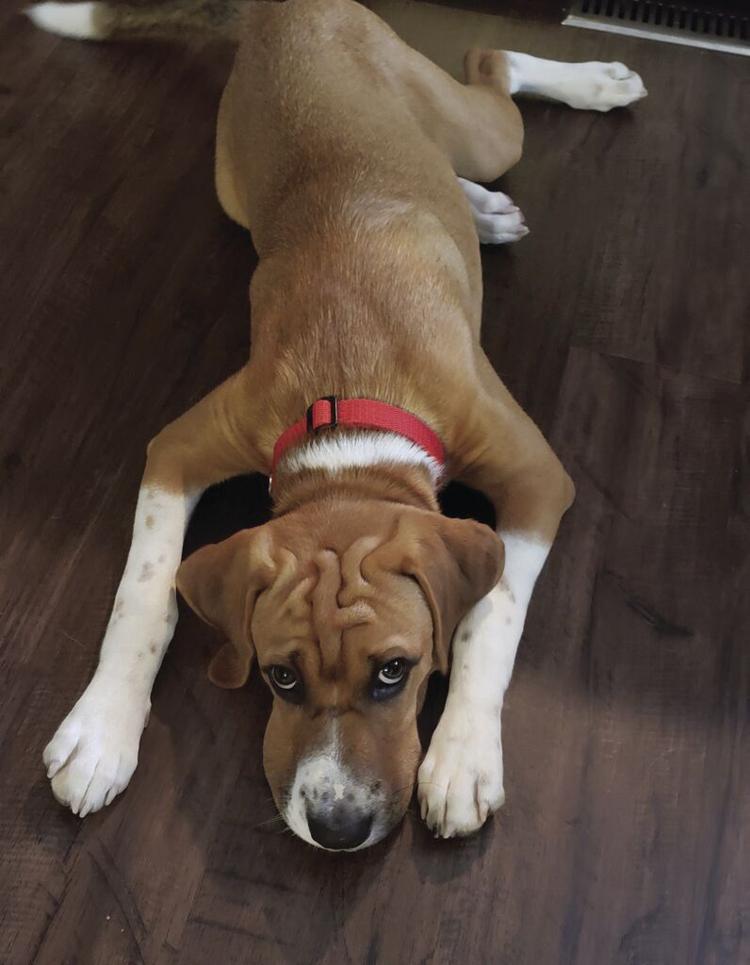 Golden Grahams is pawssibly a 5-months-old Hound mix. She's a sweet girl and new to the rescue.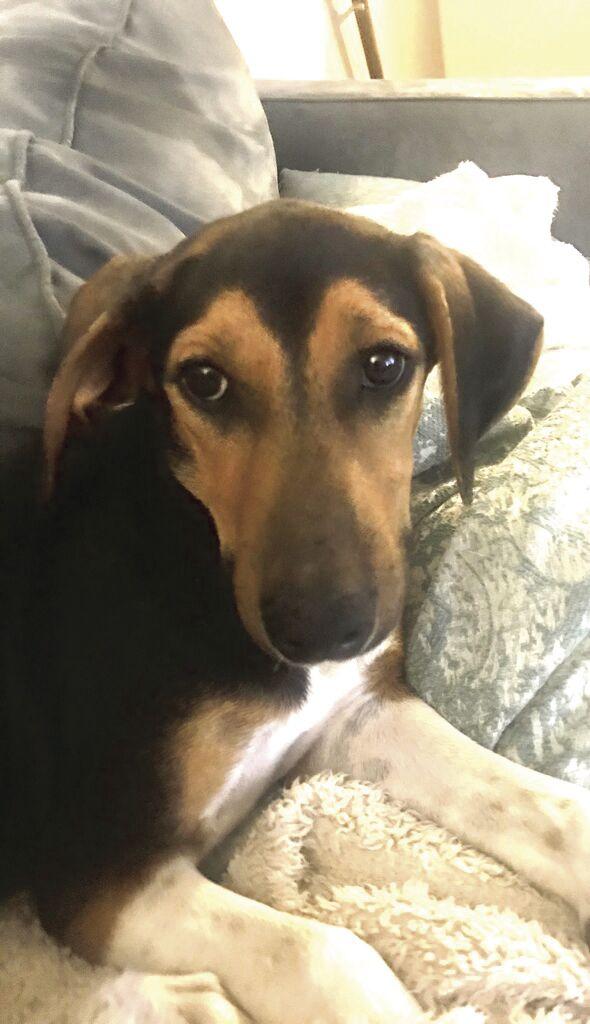 Fiber One is pawssibly a 5-month-old Hound mix. She's a sweetheart searching for her new humans. She is new to the rescue too.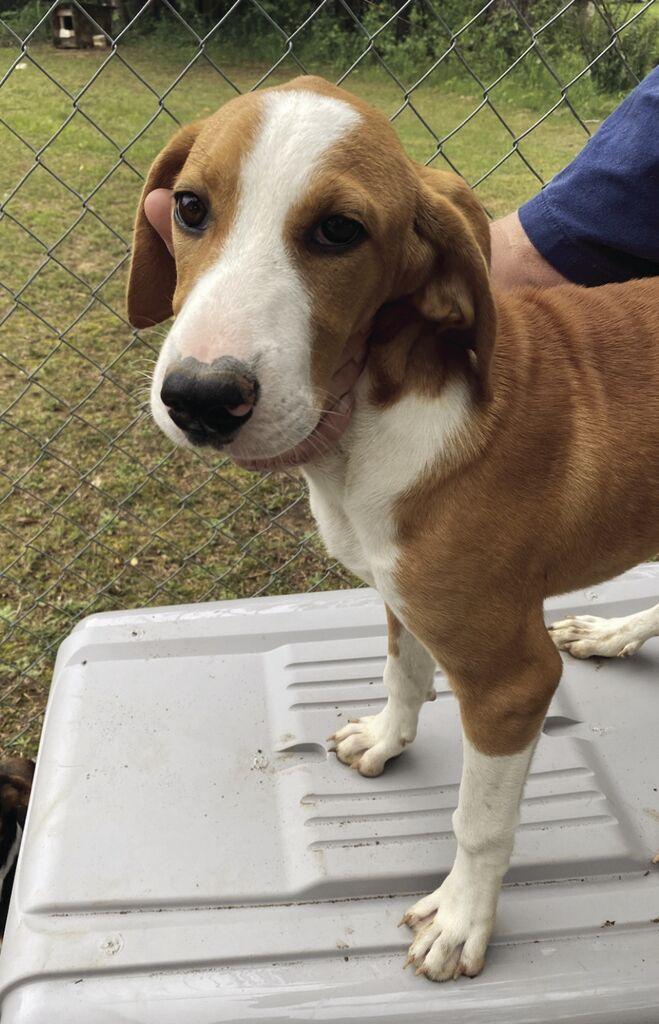 Operation Paws for Homes, www.ophrescue.org, or email: adopt@ophrescue.org
About us! 
WOOF! MEOW! Do you enjoy our articles? Barks and purrs, pawlease follow us at www.fromthedogspaw.com by email! We paw about dog/cat adoption, humor, their care, and tips. Noah is Dog, Samson is Cat-in-Charge, to their human, Allen Pearson, Dog Photographer and Writer, www.allenpearsonphotography.com, www.allenpearsonphotographyjournal.com  www.facebook.com/AllenPearsonPhotography,  www.instagram.com/fromthedogspaw, www.facebook.com/fromthedogspaw.