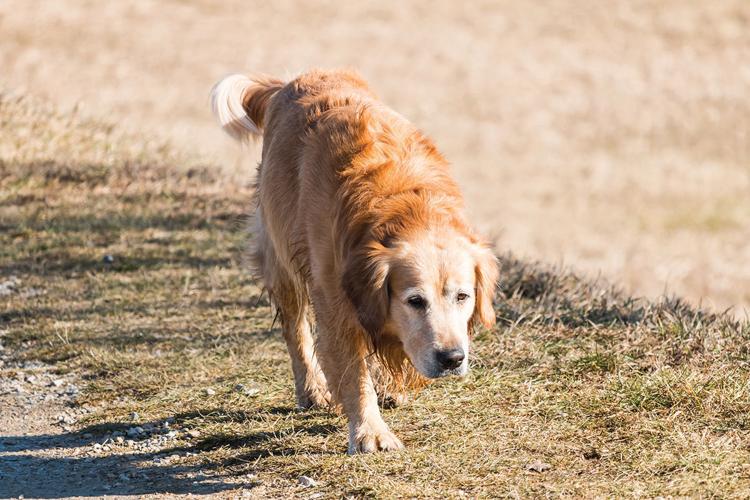 WOOF! Barks! When I was just a young pup around 1-2-years-old, I got lost. I was out having fun with other dogs and the guys when somehow we got separated. Paws, I couldn't find my way home and quickly found myself astray. I was having to find my own food and water and became quite the hunter. It was not fun.  Barks, I was found and taken to a shelter but was rescued where my humans found and adopted me!
July is National Lost Pet Prevention Month! This past weekend, many dogs in the neighborhood went missing when they became frightened of the fireworks loud noises and bright lights! Paws, many dogs get lost or hurt and are never returned to their humans. With dogs going missing every few seconds, National Lost Pet Prevention Month was created to bring attention to the issue. Sadly, only around 1 in 10 dogs will be reunited with their humans! Arf.
WOOFS! When you adopt a dog, one of the most impawtant items to purchase is an ID tag and/or Microchip. Having both of these on your dog at all times increases the chances of being reunited with your dog! Paws, there are pawlenty of ways to ID your dog, from inexpensive ID tags available at local pet shops to elaborate tags with pawlenty of fun designs, and digital/GPS ID tags, which allow tags to be read by a smartphone. Woofs, the microchip is a pawsome form of ID tag too. Dogs adopted from rescues are usually microchipped! The rescues include information on how to update the microchips with your contact information and should be kept updated. A lost dog can be taken to a local Veterinarian to have the microchip read! We recommend the simplest form of dog tag on their collar so it's easily readable along with the microchip.
Barkinglys, preventing your dog from getting lost is a constant challenge too. Make sure the fence around your backyard is sturdy with no obvious places for a dog to escape. Keep an eye out for digging along fencelines. Paws, keep your dog on a leash in the backyard until you are pawsitive it will not escape. Open doors, especially when mini-humans are going in/out are the pawfect oppawtunites for escapes! Using a leash on your dog when outside the home such as walks and playtime helps too.
I had an oppawtunity to paw with Mike Garcia, Lost Dog Coordinator at Operation Paws for Homes, about his work for some advice on finding your dog should it go missing! Mike shares that it's impawtant "not to chase the dog, to immediately get the word out by posting flyers with current photos and detailed descriptions around your neighborhood and on social media including Next Door, Ring Community, HOA listservs. Barks, www.pawboost.com is a website dedicated to helping pet parents find their pets! Place food and water and a scent item, something with the dog's scent such as bedding, toy, pillow, out at the point of loss! Have a leash and smelly treat items available in case you see your dog. Sit or crouch low and let the dog approach you."
Barkingly, notify your dog's rescue organization, the local humane society, and animal shelter about your missing dog. Paws, sometimes dogs are taken to shelters when found by humans.
Paws, humans tend to get excited when their dog goes missing! Keeping a list handy of information to find your dog will save valuable time and energy. Post a note on your refrigerators to reference in these situations. 
Pawlease meet a few friends looking for their "Forever Homes!"
Alpine Falls is pawssibly a Great Pyrenees mix around 3-years-old! He enjoys being outside and walks well on a leash. He is working on his crate and house training skills and basic commands!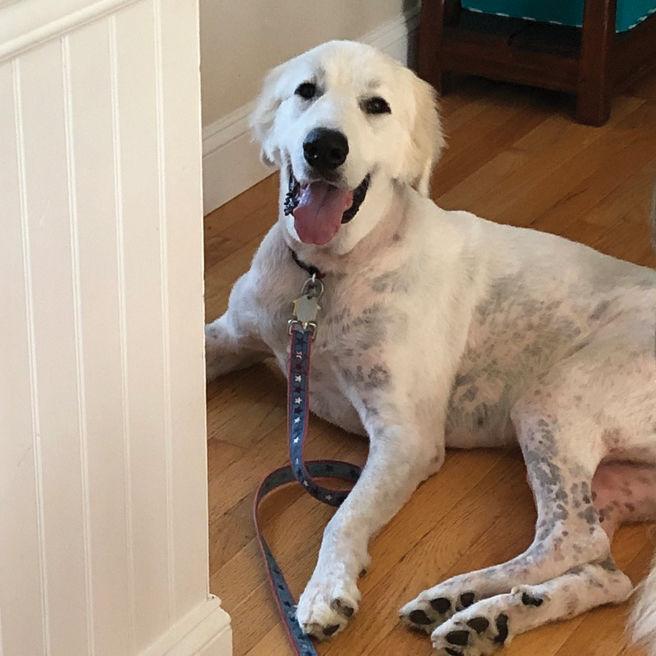 Kalei is a super-social, adorable 5 -year old Labrador/Pit Bull Terrier mix! She enjoys making friends with humans and dogs! She will do best in a home with dogs close to her size and larger. She likes mini-humans, going for walks, and snuggling. She cannot be crated so she needs a home with a fenced back yard and a doggie door to let herself out to do her business when you're not home.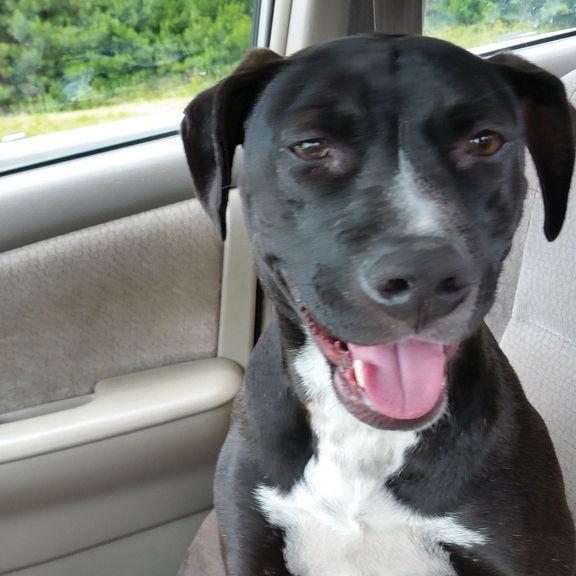 Operation Paws for Homes, www.ophrescue.org, or email: adopt@ophrescue.org
About us! 
WOOF! MEOW! Do you enjoy our articles? Barks and purrs, pawlease follow us at www.fromthedogspaw.com by email! We paw about dog/cat adoption, humor, their care and tips. Noah is Dog, Samson is Cat-in-Charge, to their human, Allen Pearson, Dog Photographer and Writer, www.allenpearsonphotography.com, www.allenpearsonphotographyjournal.com  www.facebook.com/AllenPearsonPhotography,  www.instagram.com/fromthedogspaw, www.facebook.com/fromthedogspaw.