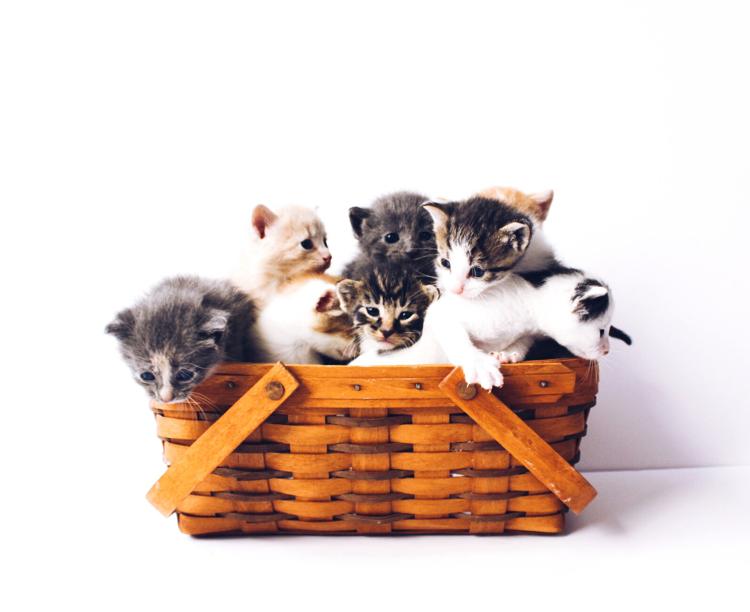 HISS! HISS! ENOUGH OF THIS PUPPY STUFF! I am taking the computer away from Noah this week and sharing about the pawsomeness of cats and my friends needing "Forever Homes!" Noah has been pawing about adopting a puppy. I'll let him return to writing next week, well maybe, or the following week. MEOWS! Read Noah's puppy articles from the last several months, it's been an eternity which is why I stole the keyboard, HISS!, pawlease visit our website at http://www.fromthedogspaw.com/p/published-articles.html.
Puppies and dogs "can be" great pets but if you really want the mostest pawsomest-ever pet, you need to adopt a cat, pawssibly even a kitten. Why? Because we are and it's the truth! Paws, what other pet can be cute, adorable, cuddly, sweet, purringly pawnderful, all in one? 
MEOWS! Paws, one pawsome thing about cats is you don't have to take us for a walk for us to give our "gifts" to you and you properly dispose of it! Purrs. We will be happy to pawlace them in a litterbox and then run like the dickens to get away from that odorous obnoxiousness of which we just shared. And, you, our human servant get to clean up. Much easier in my opawnion! 
Cats should stay inside all the time! Purrs, so we don't bring dirt, mud, grass, mice, beavers, squirrels, opossum, or the latest roadkill into the house. We sit on the windowsill and watch the silly dogs do that mess! 
Meows! Meet a few friends looking for their "Forever Homes!"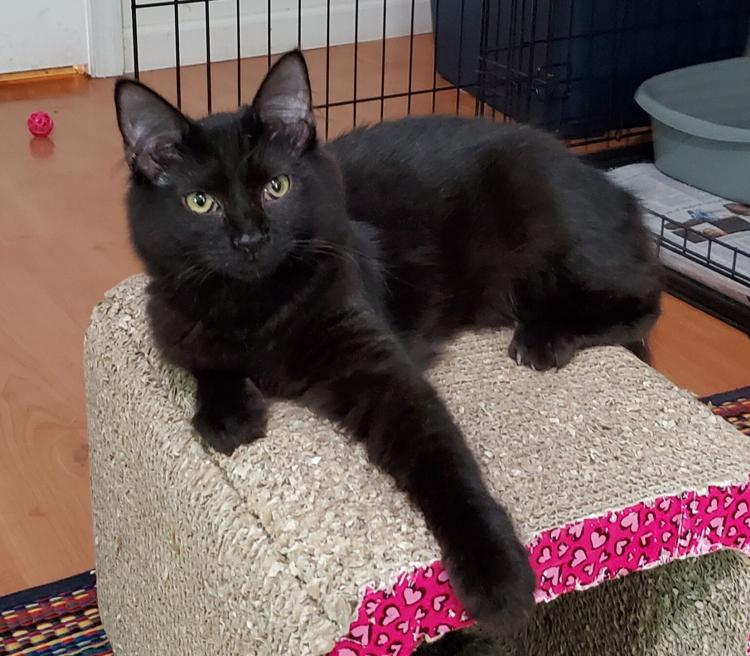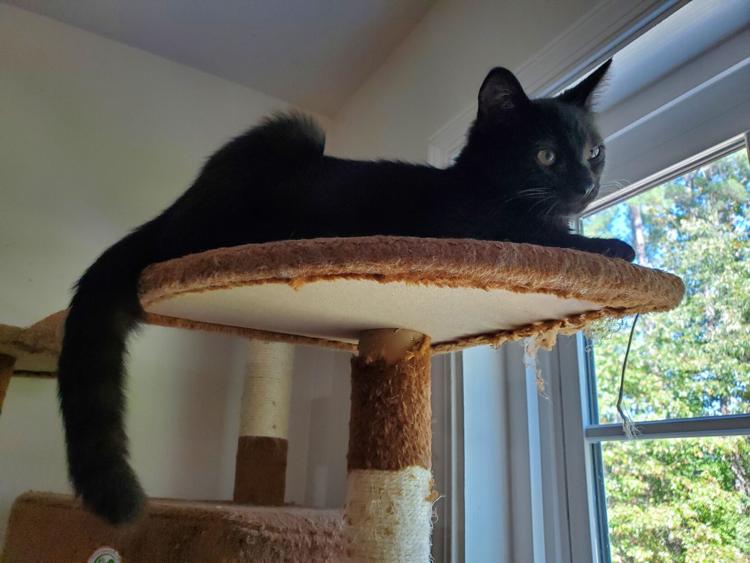 Meows! Snipe and Blade are affectionate brothers who can be adopted together or separate. If separate, there should be another accepting pet in the household. They love receiving lovin's too!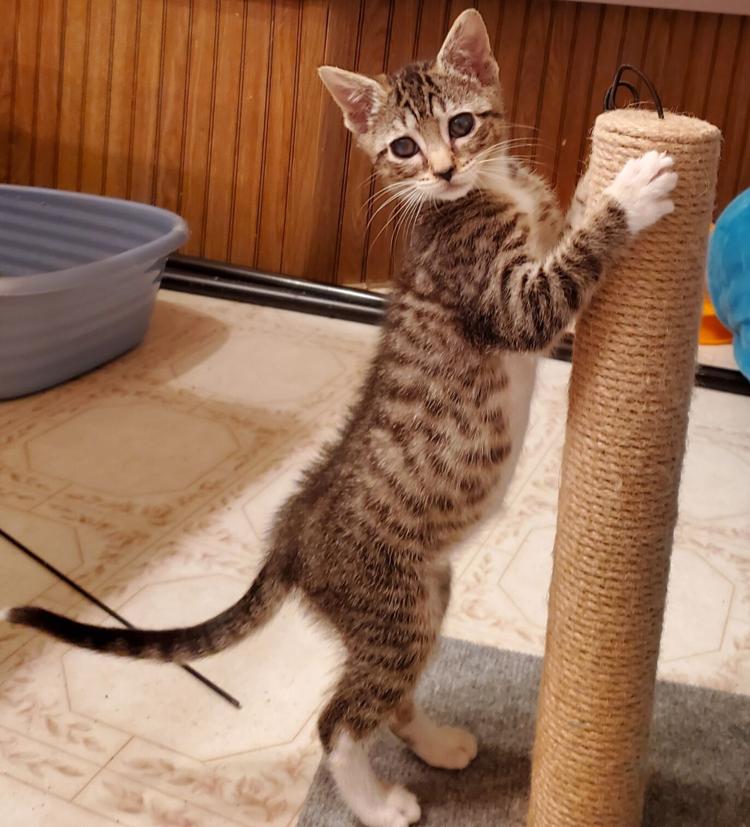 After treatment for a horrible eye condition, Ella has recovered pawsomely and is looking for her "Forever Home!" Ella is a happy, loving, confident cat who is great with dogs and cats. Paws, her eyes are pawfectly fine but have a cloudy appearance. They don't seem to bother her. Though she may not need medical attention for them, her adopter should be willing to love her and provide medical care if needed. 
Advocates for Abused and Abandoned Pets (A3P)www.a3padvocates.org, (571) 408-0381, a3p.petlovers@gmail.com.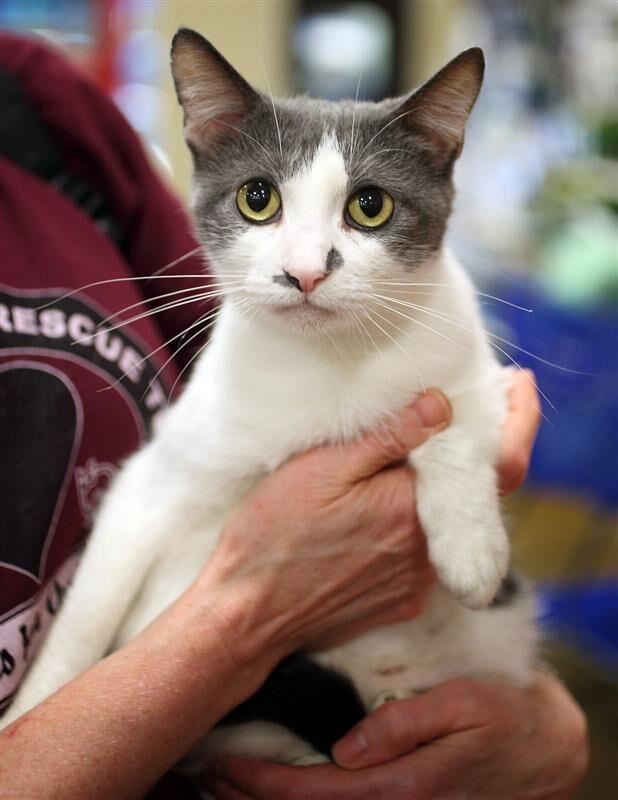 April is a cool, smart, observant, and loving cat! Meows, she is not a lap cat but enjoys humans once trust is developed. April's playtimes are a real treat! She loves chasing her mouse. Good with dogs, cats, and mini-humans. Will make a pawsome companion.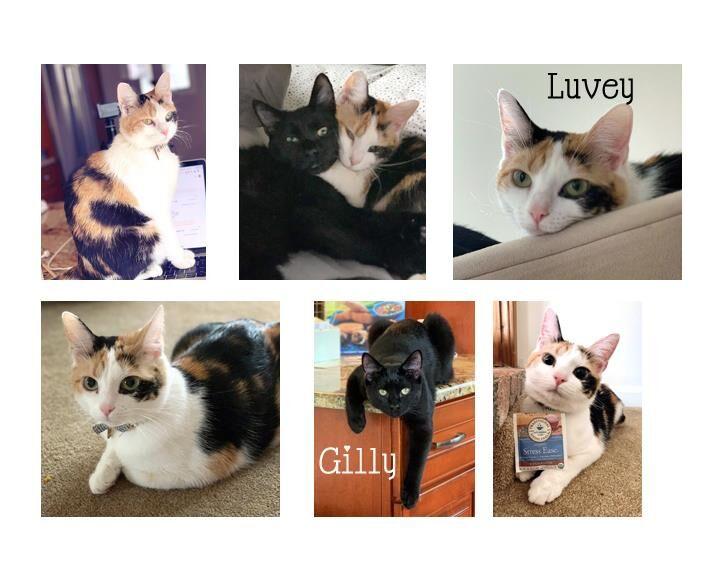 Meows! Luvey and Gilly are mother/son bonded-buddies. We want to give them every opportunity to stay together. This sweet, mellow pair will do best in a quiet home. Good with dogs, cats, and older mini-humans.
Homeless Animals Rescue Team www.hart90.org, 703-691-HART, hart90office@hart90.org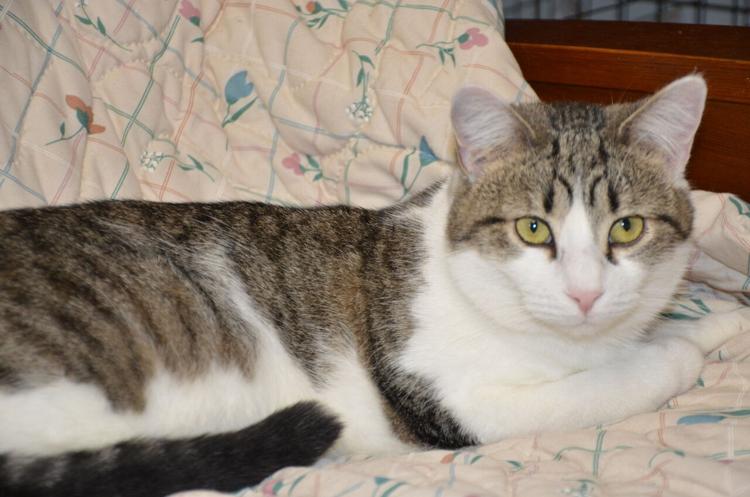 Peppa has a big personality with the typical cattitude! Purringly, she loves interacting with humans. She loves belly rubs until she doesn't. She's the boss and will keep you in line without you even noticing it! She is good with older mini-humans.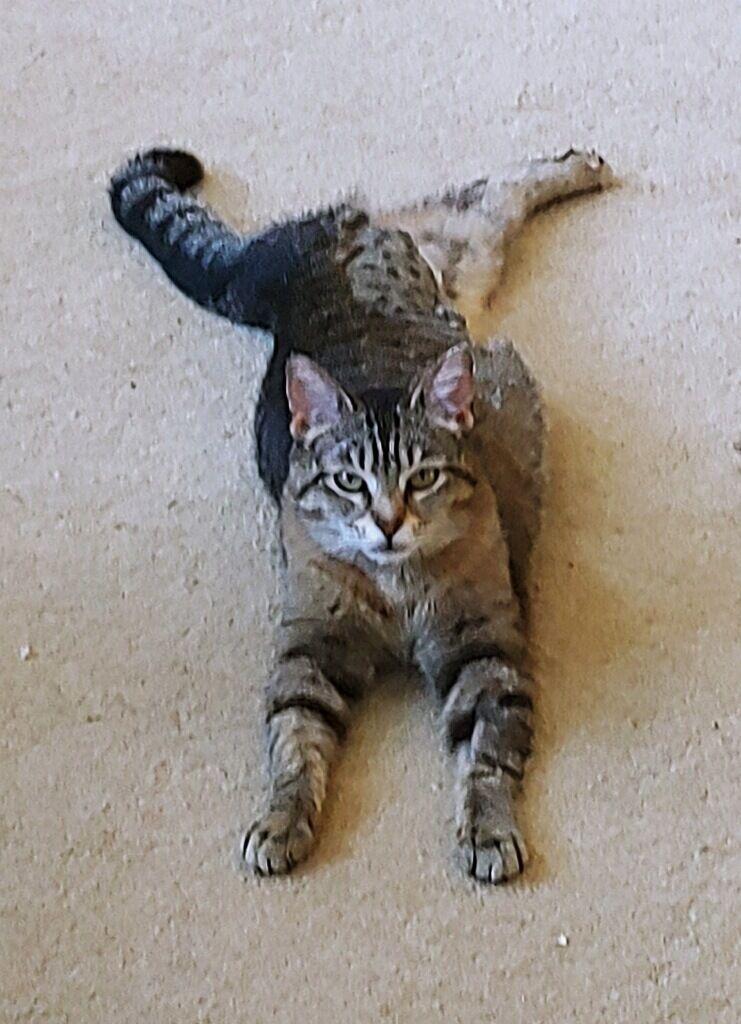 Meows, Eileen is a cutie kitty who had a leg amputated! She is thriving and looking for her "Forever Home!" Don't let her three legs fool you, she is an active girl in pawsom condition! She loves chasing string, her mouse toy, and her sister! She can be found at the top rung of a cat tree! 
Operation Paws for Homes www.ophrescue.org, or adopt@ophrescue.org
Purrs, Dana is a sweet petite girl looking for a "Forever Home!" where she will have a confident, calm feline companion or two who to help her settle in! She loves interacting with humans, toys, and playing with other cats. She will be happiest in a home with older mini-humans. She may do well with a cat-friendly dog.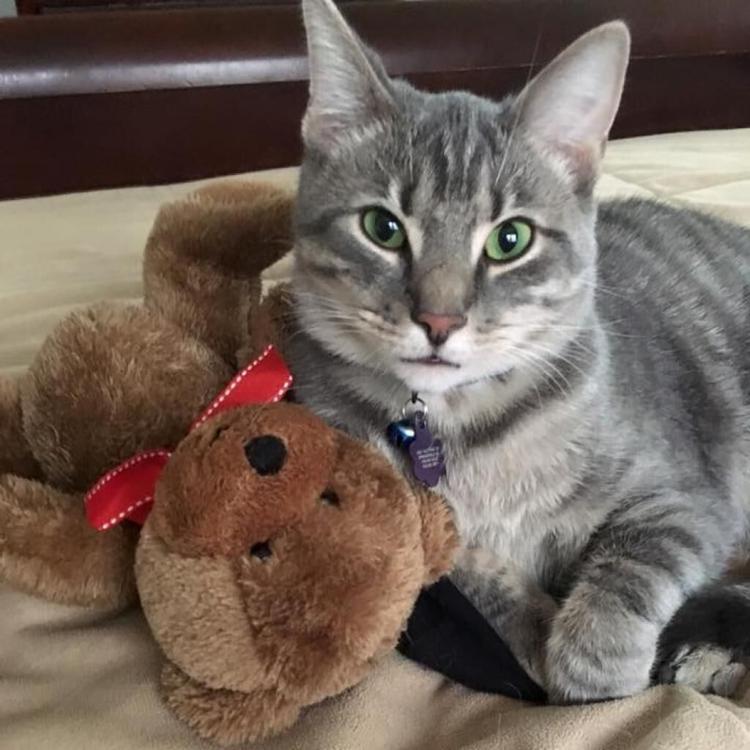 MEOWS! Harley is a pawsomely sweet, happy, and healthy fella who loves keeping you company while working or sitting on the couch watching a movie! Paws, this handsome fella has lots of lovin's to give! He gets along with other cats or can be the center of attention. Purringly, he does require a strict prescription diet to control the formation of crystals in his urinary tract. 
PetConnect Rescue www.petconnectrescue.org, 1-877-838-9171, info@petconnectrescue.org
About us! Barks! Meows! Using humor with facts, Samson and I write about dog/cat adoption, humor, pet care tips and entertaining stories about life with pets! Enjoy our articles? Pawlease follow us at fromthedogspaw.com by email. Samson is Cat-in-Charge, I am Noah, Dog to our human, Allen Pearson Dog Photographer and Writer, www.allenpearsonphotography.com, www.allenpearsonphotographyjournal.com, www.facebook.com/AllenPearsonPhotography, www.instagram.com/allen_pearson_photography, www.instagram.com/fromthedogspaw, www.facebook.com/fromthedogspaw.