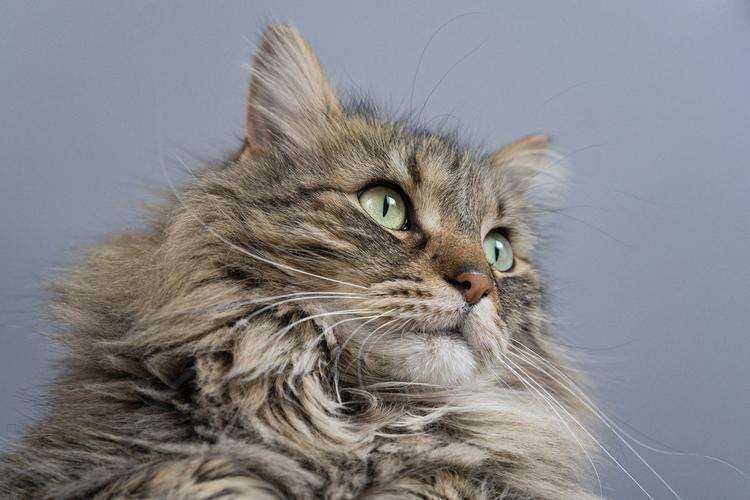 Meows! It's me Samson! Last week, I wrote about Cat Adoption Month. This week, I am pawing about why you should adopt a cat! Cats are one of God's most pawfect creations! Purrs! I pawsonally think every household should adopt a cat to make their lives and homes complete. Paws, I am pawing this week several reasons why you should adopt a cat!
Meows, the bestest reason, is because, I, Samson, said so and know best. I am the greatest, smartest, mostest-wonderfulest-pawsomest, cat ever, and am humble too which really rounds out the greatness of cat, you know! Purrs! Having a cat, like me, just makes your day and life so much better! Just ask my humans.
Paws, did you know cats can help humans with what ails them? Purrs, speaking of which, the purrs of a cat can be one of the most soothing sounds in the universe! PURR! PURR! The purring can help heal bones, tendons, and muscles! A cat's purrs create vibrations at a frequency of 20-140 HZ. Some scientific studies have shown that frequencies of 18-35 HZ range have a positive effect on joint mobility after an injury. The purrs of a pawsome cat can help reduce stress levels too! 
Meows, studies have shown, https://www.ncbi.nlm.nih.gov/pmc/articles/PMC3317329/, that a cat around the house can lower your blood pressure and lower your risks of heart disease, including strokes, by 30 percent! Paws, I knew cats were pawfect, now science agrees and proves it. MEOWS! By spending a few minutes with your cat petting and loving on it, as they will allow, helps the human body to relax.
Purrs, cats will love you unconditionally! It doesn't matter if you are having a bad hair day, who you are, what you look like, if you're having a rough day or just not doing too well, your cat will love you unconditionally!
One of the bestest aspects of cats is they make great pets for senior citizens. We do not require that you walk us, go out in the backyard and play, or go for car rides.  Some of us, like to play with wand toys, balls, and catnip-stuffed toys. Paws, we aren't too strenuous and we're not as likely to knock down a human! We are very easy to care for too. Paws, it is fairly easy to adopt a cat that fits in a senior's lifestyle or the pawsonality desired by visiting a shelter or a rescue.
Paws, cats make pawfect pets for those living in apartments, condominiums, and townhouses. They tend to less noisy, do not require walks, and make great companions! 
Pawingly, a pawfectly pawsome trait of cats is we can be a bit independent too. Leave us food, water, and a litterbox! We take care of ourselves!
Adopting a cat from a shelter or rescue is easy on your wallet. For a fee, the cat you adopt is likely spayed or neutered and vaccinated which is cheaper than taking the cat to the Veterinarian yourself or buying from a breeder. Paws, it's pawssible to find specific breeds at shelters or rescues. Look for a specific breed rescue!
Most Fridays, Noah and I write posts about dogs and cats needing "Forever Homes!" at www.fromthedogspaw.com. Pawlease visit the website to learn more and follow by email to receive posts in your "inbox." Paws, meet a few of my friends needing "Forever Homes!:"
Sweet Buttercup, 3-years-old, is friendly with dogs, cats and mini-humans. She is looking for a lap to call her own! Not much is known about her history. She is FIV+, which doesn't mean she won't live a long, healthy life. She will make a wonderful pet!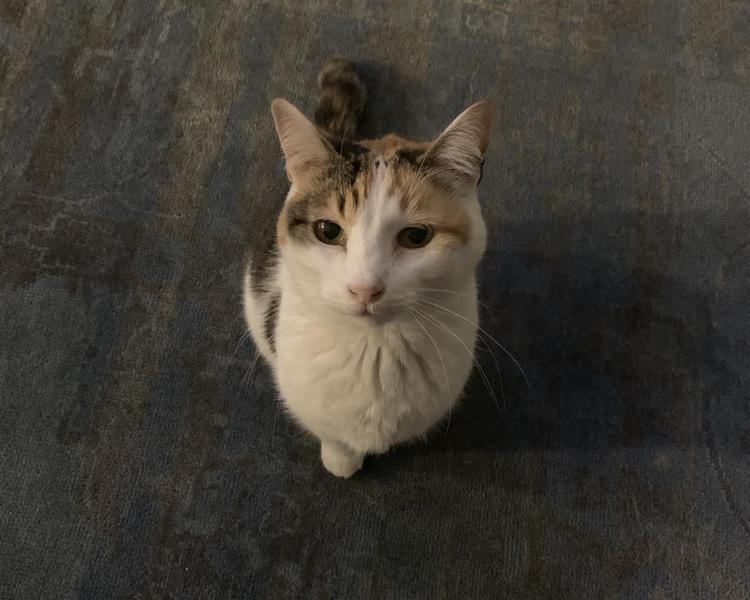 Homeless Animals Rescue Team, www.hart90.org, 703-691-HART, hart90office@hart90.org.
Rose, 2-years-old, has not been around other cats or dogs but may do well with proper introductions. She loves sitting by a window watching the world go by.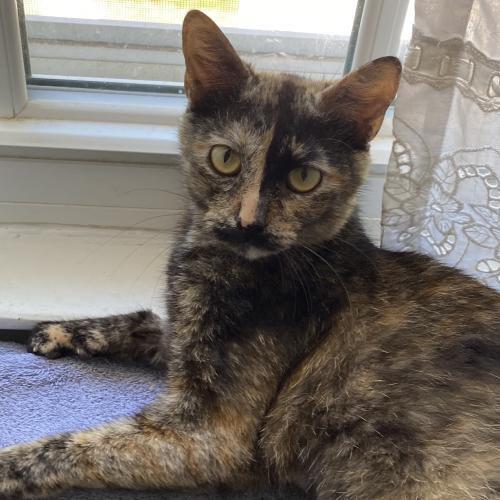 PetConnect Rescue, www.petconnectrescue.org,  1-877-838-9171, info@petconnectrescue.org
Phoebs is a sassy girl who loves playtime, cuddling, walking outside on a leash or riding in a stroller, and all the attention you will give! She is curious about dog but tends to stay back.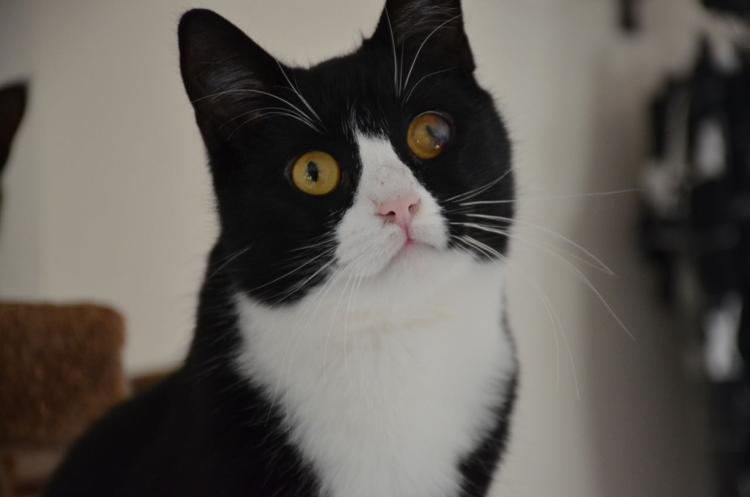 Operation Paws for Homes, www.ophrescue.org, or email: adopt@ophrescue.org
About us! 
WOOF! MEOW! Do you enjoy our articles? Barks and purrs, we invite you to follow us at www.fromthedogspaw.com by email! Samson and I paw about dog and cat adoption, humor, dog and cat adoption and facts about dogs and cats. Noah is Dog, Samson is Cat-in-Charge, to their human, Allen Pearson, Dog Photographer and Writer, www.allenpearsonphotography.com, www.allenpearsonphotographyjournal.com  www.facebook.com/AllenPearsonPhotography,  www.instagram.com/fromthedogspaw, www.facebook.com/fromthedogspaw.