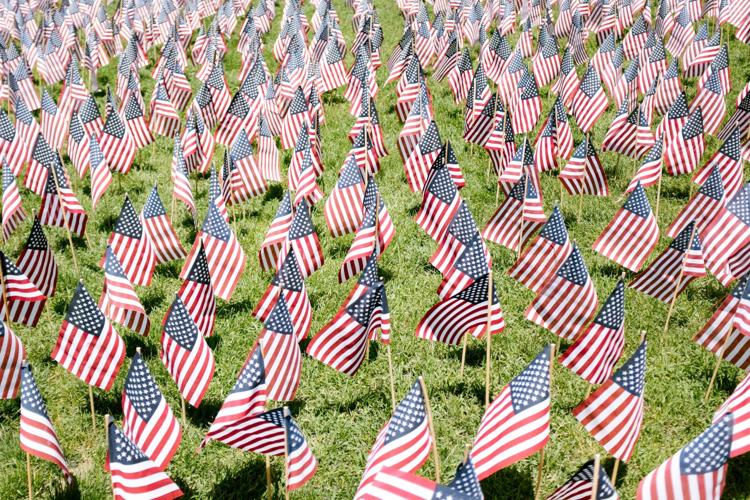 WOOF! WOOF! Paws, Monday, Nov. 11 is designated to honor and remember our veterans. Barkingly, honoring them shouldn't be limited to one day; it can be done throughout the year, every day and any day! BARKS! Paws, since my grandfather, my uncle Sonny, and uncle Jack served with the US Air Force, my brother Miguel served with the US Army, and my friend Anthony served with the US Marines, I can't pawssibly get to everyone in one day! WOOF!
Barks, I am forever grateful for the service of so many veterans who did what they did, do what they do, and will do what they will do to protect my freedom to paw, bark, meow, purr, and my human's right to write and photograph as we see fit in our hearts. WOOF! MEOWS.
The lives of veterans include their families too. Often, a family will have to go for long periods without a mother or father or sibling who deploys on an assignment. When that happens, other family members have to take up their responsibilities, knowing their family member may or may not return. It is pawsomely impawtant to find ways to honor our veterans and their families for their service!
Barkingly, because none of us, Samson, neither I nor my human was able to serve, bark or paw, we came up with some pawsome ideas to honor our veterans!
Take your dog to visit a veteran and listen to their stories. Ask questions; take an interest in what they are saying. Let the veteran pet your dog as many have fond memories of their own or of pawssibly some they served with. Spend time getting to know them and their families. Their time of service means quite a bit to them.
WOOF! Paws, in times of deployment, work around a veteran's home can become overwhelming to those left behind. Ask the family if there are chores around the house you can assist with, such as raking leaves, cleaning up the yard, washing the car, walking their dog, or taking out the trash. Doing these tasks will make a difference for a family who can use an extra hand.
Make, create, purchase, or even use those freebie note cards you get in the mail to send the veteran a note of "thanks" or "encouragement." Handmade cards are the pawsomest as they show a little extra love in the greeting. WOOF!
Take a veteran and their spouse out for a cup of coffee, breakfast or lunch. Time away from chores around the home and other worries or concerns can be a welcome break.
I have noticed that when my human sees a veteran proudly wearing a T-Shirt, a baseball cap, or something that shares their military service, he stops and shares a "Thank You for Your Service" and a "handshake" with them. Often it brings a smile to their face and kind response.
Our veterans have faced many dangers and obstacles and downright scary stuff to do their jobs of protecting our freedoms. Make this Veterans Day a day to remember those who sacrificed so much for us! BARKS!
These friends looking for "forever homes"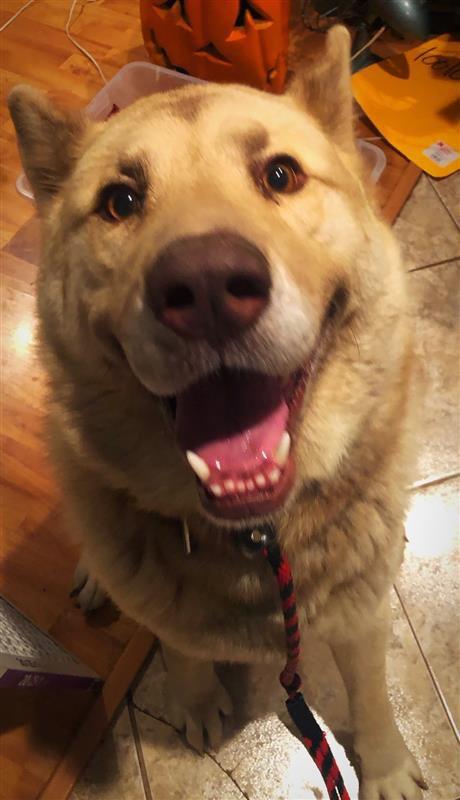 Rustasauras Rex is around 5-years-old and pawssibly a Malamute/Akita mix! He is dog-friendly and prefers older mini-humans. No cats! He's house- and crate-trained- though it takes time to settle in. He loves car rides. He's one pawsome fella to have around!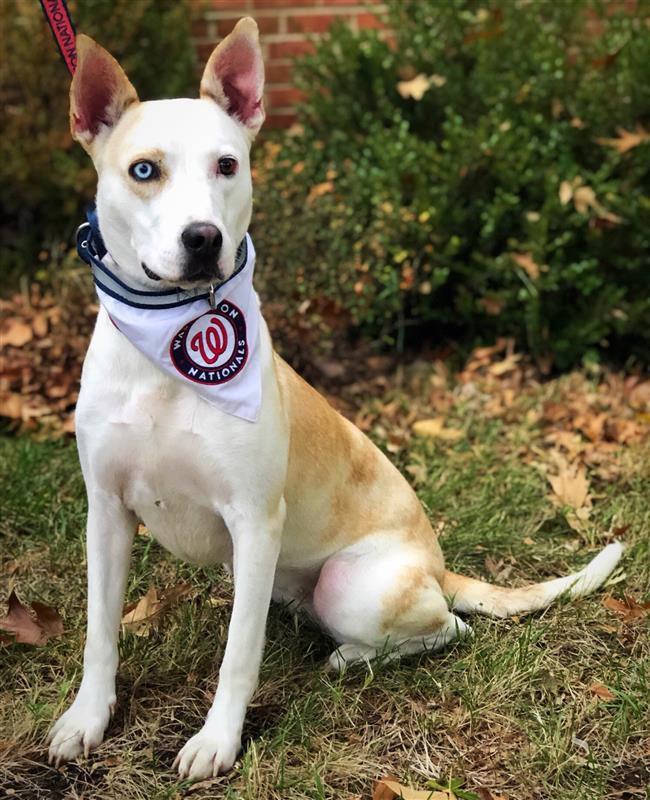 Around 3-years-old and pawssibly a Husky mix, Miah is friendly with some other dogs and prefers older mini-humans. No cats! She is smart and loyal; she likes going on hikes, and is working on her basic manners!
Twizzler is around 5-months-old, pawssibly a Lab/Pitbull mix, a large dog when fully grown! He is friendly with other dogs, pawssibly with cats, and with mini-humans!
He is a sweet, super snuggly-velcro-kinda-dog once he gets to know you. He is working on his house manners but does well in his crate. He needs an adopter who will continue socialization as he's still a little scared of this world! He is pawsome to have around!
Homeless Animals Rescue Team, www.hart90.org, 703-691-HART, hart90office@hart90.org
About us!
WOOF! MEOW! Do you enjoy our articles? Barks and purrs, pawlease follow us at Malamute/Akita Mix!y email! We paw about dog and cat adoption, humor, dog and cat adoption and facts about dogs and cats. Noah is Dog, Samson is Cat-in-Charge, to their human, Allen Pearson, Dog photographer and writer, www.allenpearsonphotography.com, www.allenpearsonphotographyjournal.com www.facebook.com/AllenPearsonPhotography, www.instagram.com/fromthedogspaw, www.facebook.com/fromthedogspaw.