Spring! I love spring! It is finally spring! It's not too hot for me and not too cold for my human! It's pawfect! It's spring! It's pawsome… Ah spring … Sorry humans; I get a bit carried away! Spring is so awesome because my human and I can get outside and do so much more than we do in the cold days of winter! A pawsome part of adopting a dog is having someone to do things with. My human loves having me go places with him!
Spring is the best time to adopt a dog. Why? Paws, the weather cooperates better, bark, so it's easier to teach leash walking, go for fun outings, attend classes with a dog trainer and practice the lessons outside as often as you want. It's a pawsome time! When I took my human through the training classes, he did really well inside and we did some work outside, but when the snowstorms of 2010 hit, not only did I learn what a snowflake was and the havoc they create, but I also learned how snow limits our ability to go outside! WOOF! Barks, spring is a good time to meet your furry friend at local adoption events!
Another exciting part of spring is the fundraisers happening throughout the area to assist in helping animals find humans to love, as well as "forever homes!" Barkingly, a few spring events to enjoy: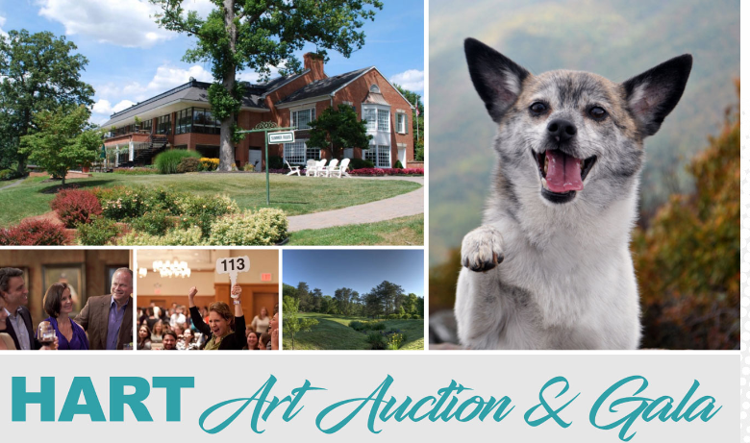 • The HART Art Auction and Gala, Saturday, April 7, hosted by the Country Club of Fairfax, 5110 Ox Road, Fairfax. Preview at 7 p.m., Auction at 8 p.m. Cocktail attire. A human-only event. Join HART for an evening of fun, friends and fine art at the Art Auction. You will enjoy a bountiful assortment of raffle items, a cash bar and delicious hors d'oeuvres and desserts. Unique art and collectibles and gifts for moms, dads, grads and yourself! A pawsome opportunity to hang out with other animal lovers! A great time for a great cause! Funds raised at the event will go to the Homeless Animals Rescue Team's work in helping find great homes for animals. Visit http://hart90.org/events/ArtAuction2018/.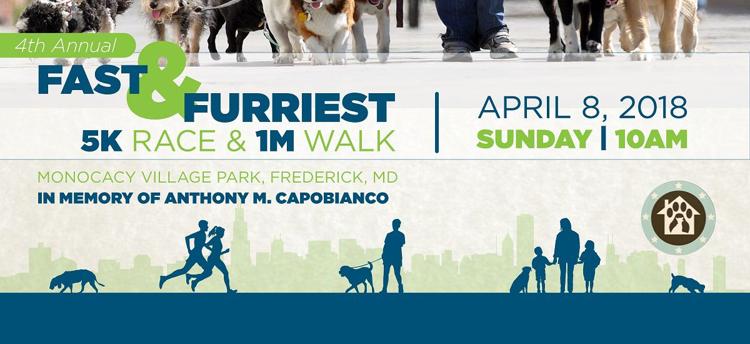 • It's the 4th Annual 5K Run/1M Walk with Operation Paws for Homes, Monocacy Village Park, 409 Delaware Road, Frederick, MD. 9 a.m. to noon. Fun for everyone! Walk or run -- with or without a dog. Dogs are welcome to join us! Dogs must be leashed (no retractable leashes, please). The proceeds from this event are directed toward the medical needs of rescued dogs. More details: https://oph5k.weebly.com/.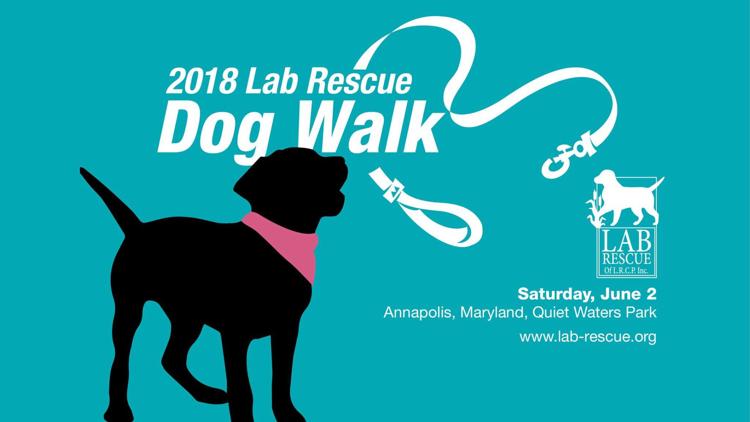 • Put on your walking shoes and your dog's best collar and leash to go forth in style for the 2018 Annual Lab Walk! WOOF! Saturday, June 2, 11-2 p.m., Quiet Waters Park, Annapolis, MD. Barks, Lab Lady tells me this year's walk is going to be more fun than ever! Combine a community of Lab lovers and a wide variety of shopping, eating and entertainment options with a walk to raise funds for dogs in need of homes, and you will have a barkingly pawsome day! Visit http://www.lab-rescue.org/walk to learn more and register.
My friends at Homeless Animals Rescue Team (HART) brought a few friends looking for "forever homes!"
Meet Oscar! A handsome 10-month-old German shepherd who is friendly with other dogs and might want to play with cats! Barkingly, he will knock over mini-humans. Barks.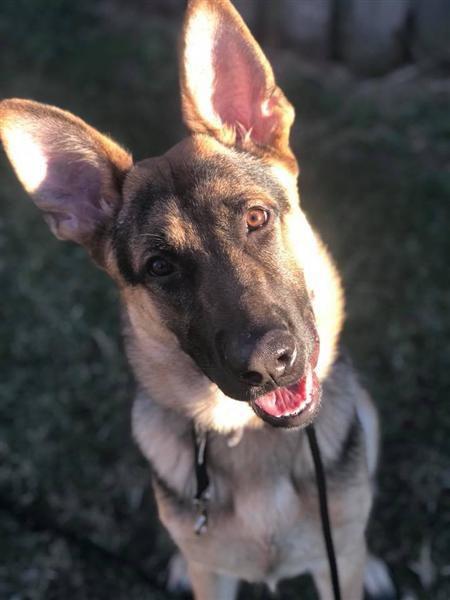 Oscar is super friendly and a good-natured fella! He will be a pawfect companion for just about any family. He is house and crate trained and knows a few basic commands. He is one huge, goofy puppy who loves to find things and chew on them. You'll need to puppy-proof your life! WOOF! Barkingly, this can be trained out of him and he learns very quickly!
WOOF! Pawlease note, Oscar has hip dysplasia and will require surgery at some point. HART is working on getting more information and learning about his best options.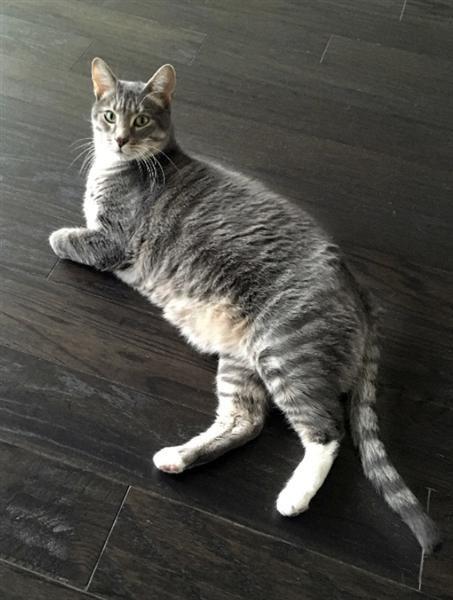 Meet Jack, a 5-year-old cat who is dog, cat and mini-human friendly. He is a pawsome fella who loves stringy things, laser dots and sun puddles!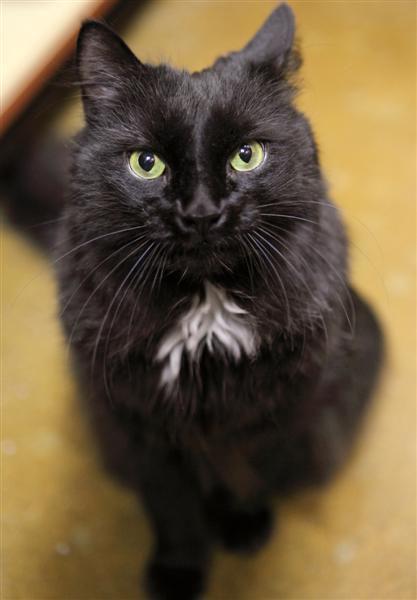 Lu is a 1-year-old who is one handsome, fancy sweetheart! He is friendly with some cats and with mini-humans. He has an unknown history with dogs.
Contact Homeless Animals Rescue Team. More information is available at http://www.hart90.org. Call 703-691-HART and email: hart90office@hart90.org.
About Me:
Noah is Pawthor of www.fromthedogspaw.com- A blog about dog/cat adoption, humor, dog adventures and facts about dogs and cats. He is Dog to his human, Allen Pearson, Dog Photographer and Writer, www.allenpearsonsphotos.com, www.twitter.com/AllensPhotos www.facebook.com/AllenPearsonsPhotos, www.instagram.com/fromthedogspaw, www.facebook.com/fromthedogspaw, www.twitter.com/fromthedogspaw.