WOOF! WOOF! April is a month of great health reminders for pet owners to take note! Barks, this week, just in time for the outdoor season, I want to paw a reminder about preventing Lyme Disease in your dog! Paws, Lyme Disease can very uncomfortable, even fatal in some cases, for your dog!
Barkingly, Lyme Disease is transmitted to a dog through the bite of a tick having the disease. Paws, there isn't any way that a human can easily see a tick or know whether a tick has Lyme to prevent their pawsomely grand pupsters from getting the pawful disease. WOOF! Ticks can be found everywhere a dog goes! Woofinglys, other preventions need to happen!
WOOFs, first and foremost, bark and paw with your dog's Veterinarian to begin a stringent routine of preventatives to help in preventing your dog from getting the disease! WOOF! Several products are available and should be followed as directed.
Barks, my human keeps the backyard where I run, play, roll around in the grass, and dig, mowed regularly. He doesn't allow the grass to get very high between mowing as that can be places for the ticks to hide! Barkingly, he uses a tick prevention treatment, paws NaturaLawn of America's Natural Flea & Tick Control Service (https://naturalawn.com/fairfax-va)(no affiliation) on the yard too. This way, he's doing a double-prevention which benefits both of us. 
WOOF! Paws, he does other lawn maintenance too such as pulling tall weeds, cutting back perennials, raking leaves, removing leaf piles especially those against the house or deck and disposing of properly. Yard debris are prime sources for ticks.
Barks, Dad and I love to go on long walks and hikes especially nature trails. Paws, he does his best to keep me on the trail or walkway but sometimes I just love to sniff the scent coming off the woods or brush nearby. My stubborn Plott Hound-self will take off for it faster than Dad can react sometimes! Paws, after we get back from our walks, Dad checks me for ticks and lumps all over paying attention to my arms, legs, neck, and inside the ears. For dogs with dark color coats, using a fine-tooth comb helps.  If he finds a lump he'll investigate it. Any ticks found are removed following Veterinary instructions or assistance.   
Barks, humans should wear repellent since the ticks can, and will, hop from your dog to you! Paws, wearing long-sleeve shirts and long pants are another good prevention. Humans should always check themselves for ticks after being outside too. My human found three on him already this season! 
WOOF! Meet a few friends looking for "Forever Homes!"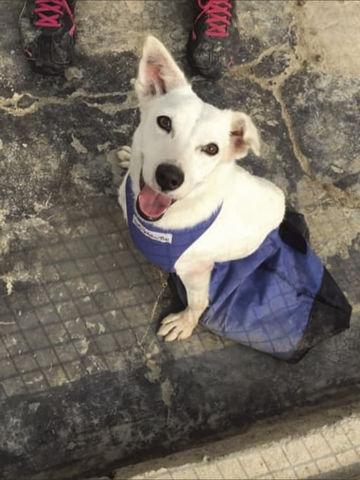 Meet Pihu (Pee-hoo) a sweet 1-year-old, Desi Dog (Desi Dog (or street dog) from New Delhi, India! As a young pupster, she was hit by a car breaking her spine in three places. She was rescued by Kannan Animal Welfare (KAW) in New Delhi who nursed her back to health. She has one rear leg amputated and the other remains paralyzed. Barkingly, she hasn't allowed it to prevent her from living a fully active life. She is using a wheelchair! 
Barks, Pihu has control of her bowel and bladder while in her crate. Paws, she is not able to empty her bladder! A gentle squeeze in the right place, some cute diapers, and she is good to go. A snuggle bug and gets along with other dogs in the foster home.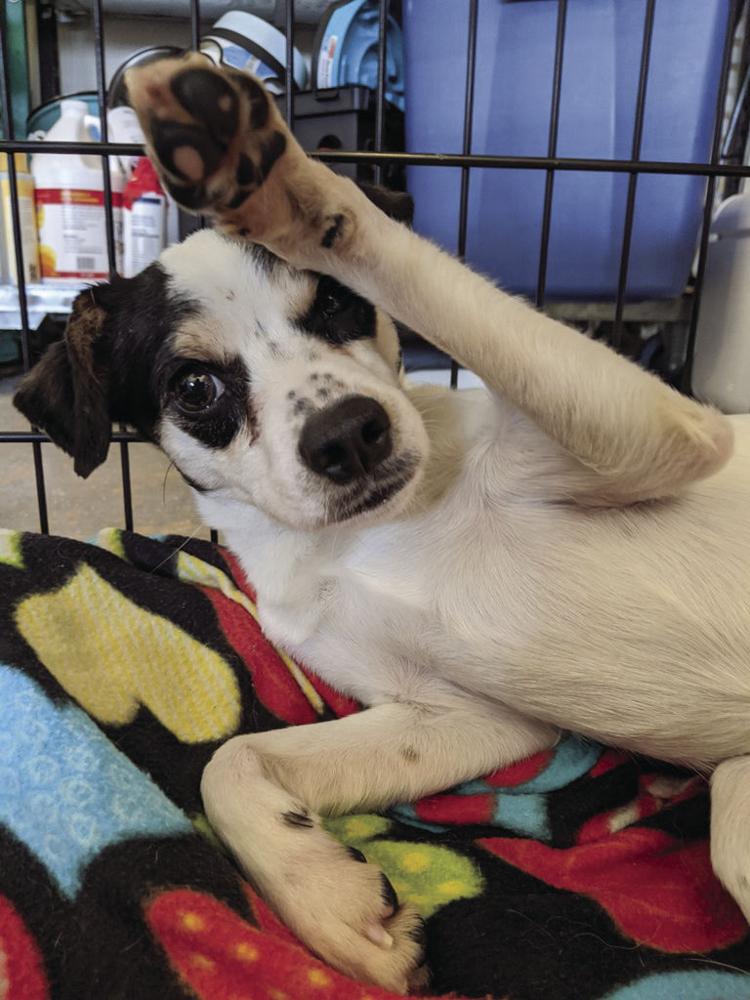 WOOF! My buddy is Eggsy is the handsomest Cavalier King Charles Spaniel/Chihuahua mix! He is learning that humans can be great! He loves getting pets and scratches on his bum and ear rubs!
Eggsy is learning potty-training, walking on a leash, and house manners. He is shy and skittish so he is looking for a quiet home without any mini-humans under 16-years-old! Barks, he needs an adopter with dog experience!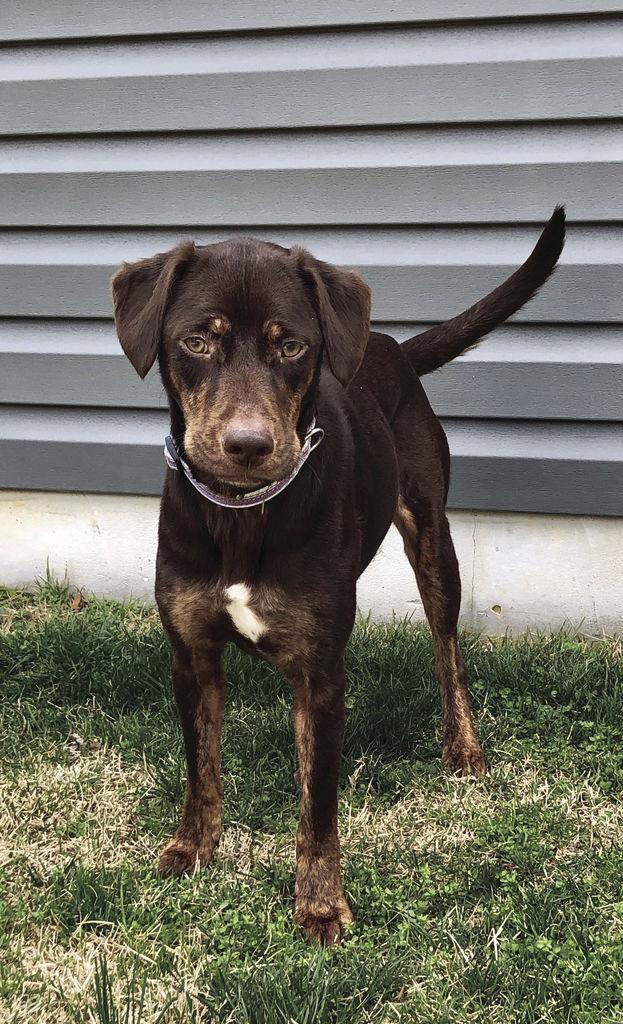 Bosu is a medium-energy pawssibly Doberman/Hound mix around 3-years-old. Crate- and house-trained. She enjoys playing with other dogs but prefers to be your one-and-only dog, that is! She enjoys chilling and cuddling with her humans.  
Bosu does good on car rides but might need assistance with SUVs. She does well with new humans but prefers a home without smaller mini-humans. 
Operation Paws for Homes, www.ophrescue.org, or email: adopt@ophrescue.org
About us! 
WOOF! MEOW! Do you enjoy our articles? Barks and purrs, pawlease follow us at www.fromthedogspaw.com by email! We paw about dog and cat adoption, humor, dog and cat adoption and facts about dogs and cats. Noah is Dog, Samson is Cat-in-Charge, to their human, Allen Pearson, Dog Photographer and Writer, www.allenpearsonphotography.com, www.allenpearsonphotographyjournal.com  www.facebook.com/AllenPearsonPhotography,  www.instagram.com/fromthedogspaw, www.facebook.com/fromthedogspaw.