Meow! Purr! Hey, this is Samson, the most pawsomest cat that you will ever meet! I am pawleased to meet you. I pawed Noah to take the day off, so I can write for once! Meows!
I have been in my new home for six months. It has been a scary and yet pawsome journey that I wouldn't trade for anything even as things get a little weird around the house!
When I first got here, I was terrified. Moving to a new state, a new town that is rich in American Civil War history terrified me even more, as I would see soldiers or cannons everywhere. A new house, new two humans and worse yet, a huge, mean-looking, big black dog! He could eat me whole! Hiss!
I know my foster parents would not have taken me to a bad place to live with a huge monster! Still, unsure of all of this, I was glad when they took me to my new room. My new mommy had fixed up a special place for me to help me adjust to my new life!
Meow! The room is pawsome! I could play and run and play some more; there were treats, fresh water, and delectable food! Purr! Still feeling scared after everyone left, I climbed into the mattress box springs, so the big dog couldn't find me! Meow!
Purringly, after a bit, I went out to explore the house in the dark of the night! The big black dog was sleeping soundly. I found the basement, the kitchen, and other rooms of the house! After my night of exploring, I hid in my room again.
Then, one night it happened. I met the big black dog! Hiss! All I saw was these bright shiny white teeth! Yup, that's it! Hiss! Hiss! Paws, he said his name was Noah and welcomed me to the family! He's a nice guy who protects his family. He said he hoped we could be buddies like he was with his previous cat brother!
One evening, I got up the nerve to meet my new mom. I hopped up and curled up in her lap. Here, I stay every moment when she is home and I'm not too busy napping or prowling! After a few more months, I let my new dad pet me! Purrs, I like to sneak up and drink from his glass of milk. Purrs, but, we don't cuddle yet.
Weird? Paws, weird. Last night my humans came home from a concert with some white stuff on them, then, Noah goes out and he's covered with white stuff on him too! I looked out the front window and saw all this white stuff falling everywhere, the house across the street had all the different colors of lights all over it! Hiss! Another house has flickering lights all over it! Paws, I heard Dad saying it's snowing again, which explained the white stuff! Then, there's this huge Santa Claus and a snowman standing in the neighbor's yard! What is going on here? Are we being invaded? Noah sees my fright and says "Merry Christmas buddy! Those are decorations! No need to worry!" Paws, I still can't figure out what those small critters with curly tails in the backyard are!
A few friends needing "forever homes":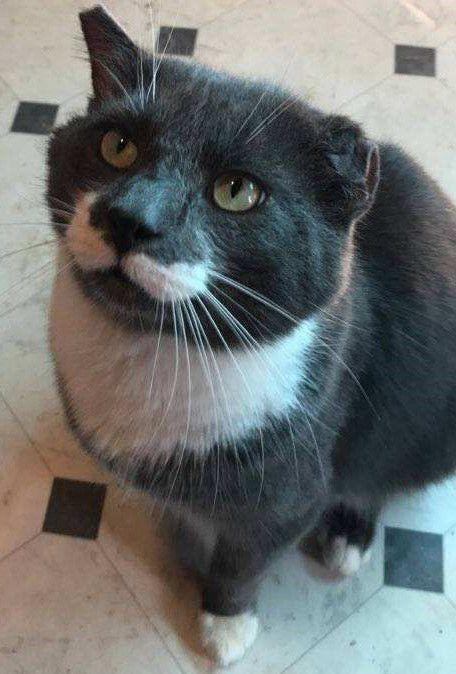 Meet Mufasa, a handsome 2-year-old Scottish Fold whose mannerisms are dog-like! He's very chill and affectionate! He lets you know if he's not happy about something. Good with other cats, dogs and mini-humans. Advocates for Abused and Abandoned Pets (A3P), www.a3padvocates.org, 571-408-0381, a3p.petlovers@gmail.com.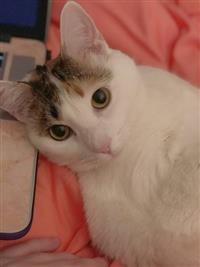 Olivia loves affection and attention. She purrs nonstop, rubs against people's legs and gives kitty hugs! Olivia loves to be brushed. She likes lounging more than playing, but will play with a feather teaser or a toy mouse! She wants to be your one-and-only-cat-that-is!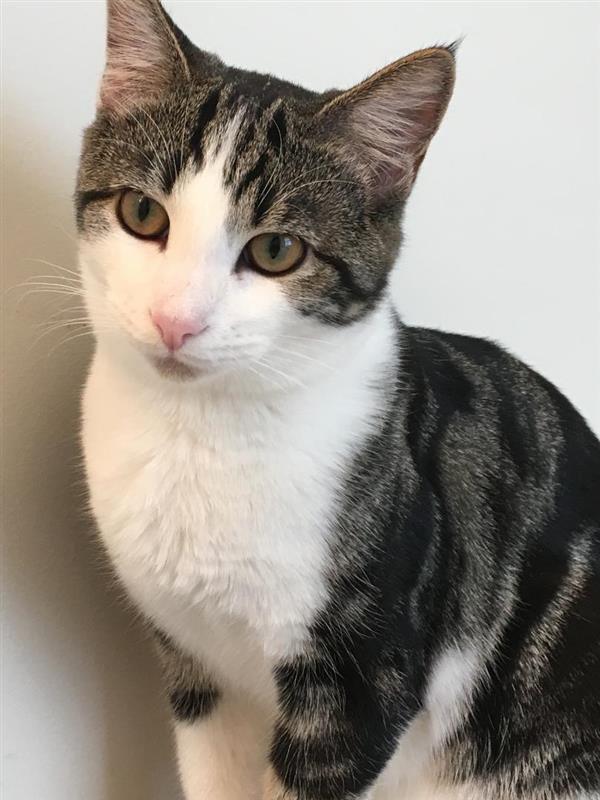 Pepe is a gentle, handsome fella who is cat, dog and mini-human friendly. He will be a pawsome addition to a family as their one-and-only-cat or as a friend to your cat! Homeless Animals Rescue Team, www.hart90.org, 703-691-HART, hart90office@hart90.org.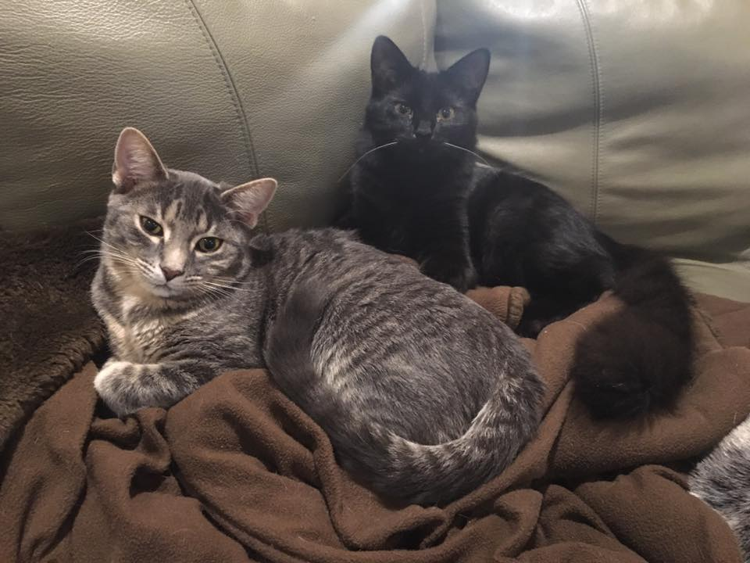 Rocket and Groot are playful, bonded cats with huge personalities! Rocket likes to plop down beside you and nap! He likes playing, chatting and stealing food off your fork!
Groot is a spirited energetic goofball! He plays all the time! He loves to play tug-of-war with his favorite fluffy rope. Paws, these two are harness-trained. Humane Society of Loudoun County
www.humaneloudoun.org, helpanimals@humaneloudoun.org.
About Me:
Noah writes about dog/cat adoption, humor, dog adventures and facts about dogs and cats at
www.fromthedogspaw.com. He is Dog to his human, Allen Pearson, Dog Photographer and Writer, www.allenpearsonsphotos.com, www.facebook.com/AllenPearsonsPhotos, www.instagram.com/fromthedogspaw, www.facebook.com/fromthedogspaw.