"MEOW! Noah what in the world are you and Dad doing these days? Every time I 'meow' you two are headed out somewhere and come back with a carload of stuff! What's up with that?"
"Paws, it's spring! The beginning of the yard work and garden season! A few weeks ago, we began cleaning up the yard of fall and winter debris. Barks, we had mulch delivered and we started heading over to the local garden center to buy a carload of plants and supplies and head home to place in the yard and containers."
"Why? You look so tired at day's end!"
"WOOF! It's a lot of fun, but it can be a bit challenging. I love it as it gives Dad lots of exercise so he can work off some of that belly he carries! BARKS! BARKS! I love going over to Merrifield Gardens because I get to meet these really pretty ladies who work there and give me the most pawsome treats! Barks! Dad takes the time to learn about plants that might be harmful to dogs and cats since I play outside! WOOF! If he has questions, the humans there can help! Barks! I like helping Dad decide what plants he will use in the yard. He likes to use native wildflowers and plants for their natural beauty.
I didn't know that Azaleas (Rhododendron), Daffodils, Castor Bean, English Ivy, Lantana and Lilies should not be planted in an area where dogs or cats can get to them and pawssibly eat the seeds or plants. These can cause various health issues from digestive issues to paralysis and even death. WOOF. Visit https://www.aspca.org/pet-care/animal-poison-control/toxic-and-non-toxic-plants."
"Mulch? MEOWS! What is that?"
"It's a product that humans use in their gardens. Barks, humans who use mulch in areas where their dogs hang out should refrain from using chocolate or rubber mulch. Chocolate mulch has a pawsome smell to it that causes dogs to want to eat it; it's not good and could be toxic. Some of the rubber mulch has tire wire still in it.
Barkingly, we learned to be sure to break up any dirt balls of topsoil when you are using it in your yard. I found one in a neighbor's yard that looked like a ball of something tasty…. Well, it wasn't and caused a few issues."
"HISS! So much to know!"
"WOOF, reading, asking questions and paying attention help prevent problems!"
"Who are those guys who come with things that look like spreaders?"
"WOOF! You must mean Natural Lawn of America (www.naturalawn.com/fairfax-va - no affiliation)! They do lawn maintenance. They treat the yard using natural products instead of chemicals. It gets rid of weeds and unwanted pests which makes a pawsome lawn. WOOF! Dad likes them because they are safe for dogs and cats! He doesn't have to worry about me playing in the yard. Barks!"
"MEOW- I see you like to help Dad in the garden by digging really huge holes!"
"Barks, yes, Dad says it'd be even better if they were in the right place! WOOF!"
Meet my new friends from Healing Hearts Animal Rescue Group needing "forever homes!"
Adam, Bruno, Drake, and Harry are brothers! These guys are 6-month-old Plott hound/Tree walker coon hound mix.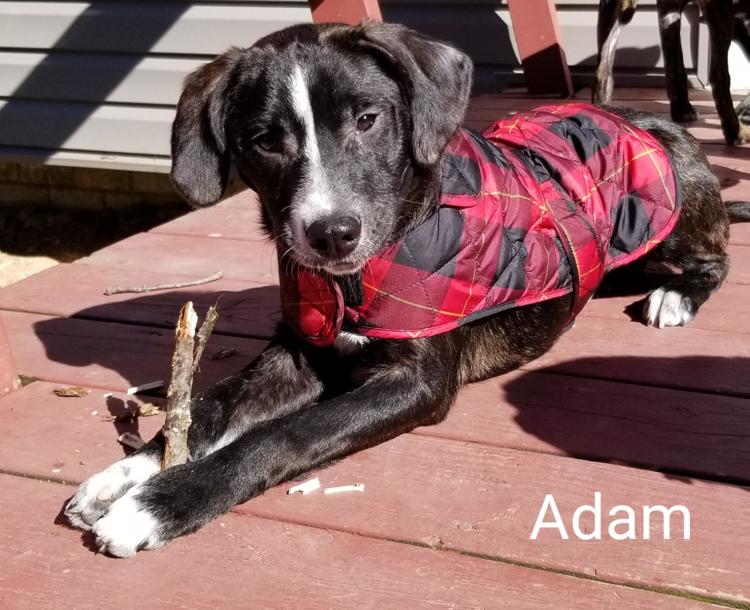 Adam is a smart fella who takes no time to learn new things! He loves to meet new humans and animals of all types! He will benefit from a family who enjoys training and will be able to harness his intelligence.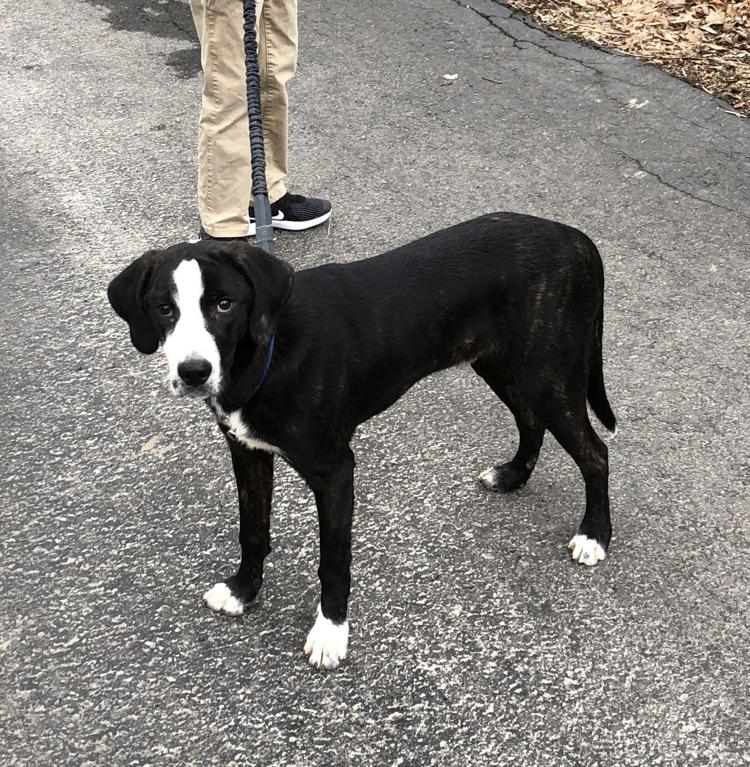 Bruno is a big fella who has no idea of his size! A bit shy at first but warms up quickly. He wants attention from his human and loves having his tummy scratched! Paws, who wouldn't!? He is very well-behaved and wants to pawlease his humans.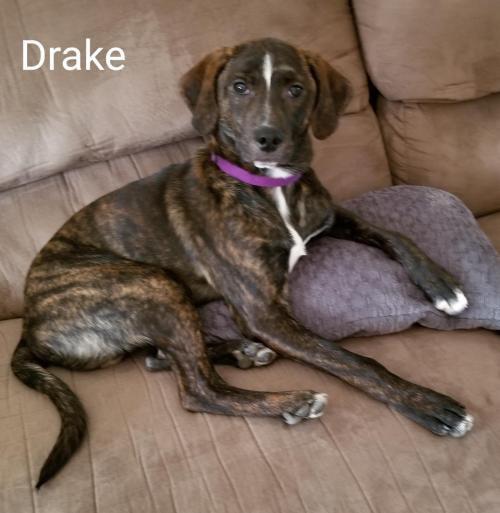 Drake is pawsitively the most adorable and the cutest little spitfire! He loves to play and play! WOOF!! He is curious and not afraid of anything or anyone! Want a laid-back dog to cuddle, watch TV, or read a book? Drake might not be the guy for you. He wants a family who has as much energy as he does and will take him along. WOOF!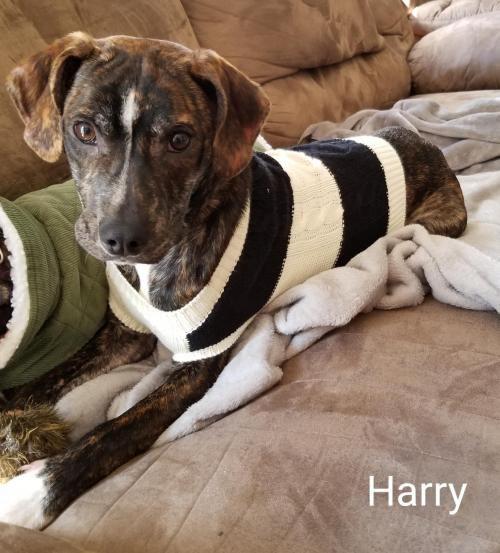 Harry is a pawsomely sweet fella and loves curling up in his human's lap and taking a nap! He will do well in any type of family!
Contact Healing Hearts Animal Rescue Group https://hharg.rescuegroups.org/ email: hharginfo@gmail.com.
About Us:
Noah and Samson write about dog/cat adoption, humor, dog adventures and facts about dogs and cats at www.fromthedogspaw.com. Noah is Dog, Samson is Cat-in-Charge, to their human, Allen Pearson, Dog Photographer and Writer, www.allenpearsonphotography.com, www.allenpearsonphotographyjournal.com www.facebook.com/AllenPearsonPhotography, www.instagram.com/fromthedogspaw, www.facebook.com/fromthedogspaw.