These past few weeks, I have been pawing about dog adoption and barks to consider before you adopt. To read my previous articles, pawlease visit, http://www.fromthedogspaw.com/p/published-articles.html.
Barks, there are pawlenty of pawsome challenges to adopting and bringing a dog home. While most may never happen, it's pawssible they could! WOOF! Barkingly, being prepared for dog adoption makes a happy family for everyone -- including the dog! WOOF!
How about fleas? In my human's experience, the rescue and veterinarian shared the importance of using a flea control product regularly. Why? Barks, where there is one flea, there will be many. And, they will invite any friends they find along the way to join them. ARF! Yes, it's possible that you could have a flea infestation in your home, but with appropriate treatments along the way, it should be well controlled.
Ticks are a nasty pain to me! All I have to do is go out in the backyard or a hike in the woods and I could pick up a tick or two, wanting a ride on me for lunch, which could go to my human Dad for dinner and my sweet human Mom for dessert! Barkingly, with regular treatments, this can be made less likely. Regular checks ups for the dog after being outside will add to preventing ticks. Barks!
Barking of critters and the like, do you live in an area where there is wildlife? Do you frequently see skunks, raccoons, opossums, gophers and other inconvenient critters that your dog could come in contact with? What will you do to prevent this from happening? Sometimes, there isn't much you can do. Many times there is. Just don't ask me and my human about our skunk experience. He smelled bad at the office for more than a day or two! Hee hee! WOOF!
Are you permitted to have a dog in your residence? Many landlords and rental communities do not allow dogs on their property. Sometimes, dogs are permitted, but a deposit is required for damages. Some places will not allow large breeds like pit bulls, Doberman pinschers and the like. Make sure you know the dog restrictions or policies. Barkingly, if you live in an apartment or condominium, are there places where you can take your dog to do his "business" and go walking?
Barkingly, are you committed to coming home after work for the next 10-15 years skipping happy hours and parties? While it is pawssible, and strongly recommended, to have an emergency contact to help care for your dog, you shouldn't depend on them to let the dog out every night nor even once a week. Adopting a dog might take away some freedom. My human pawsitively loved coming home after work and hanging out with me. He pawsitively loves the lovin', the stress-relief, the camaraderie I provide! Truly amazing! WOOF! Not only that, I am just pawsome and make life grand for my humans.
Having a dog in the family could be the most pawsome experience you will ever have. I know it is for my humans! WOOF!
Last month, my human went on a dog transport and met a pawsome dog, Adora. She is with Operation Paws for Homes looking for a "forever home!"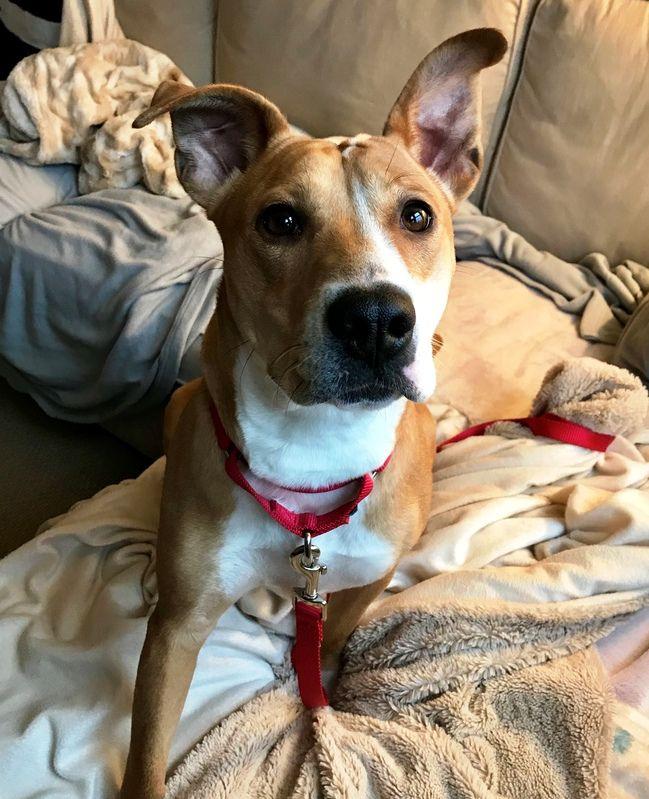 Adora came up to my human with smiles and a wagging tail to introduce herself. She stayed near him, asking to be petted and more petting while they dropped off supplies at the Tennessee shelter. She is an outgoing terrier mix around 2 years old.
Adora loves following her humans around, snuggling and relaxing with them. She is a bit spunky, as playing and romping around is her thing too! Barkingly, she listens to correction though!
She loves playing with other dogs her size and larger. She tends to have too much spunk for the smaller dogs!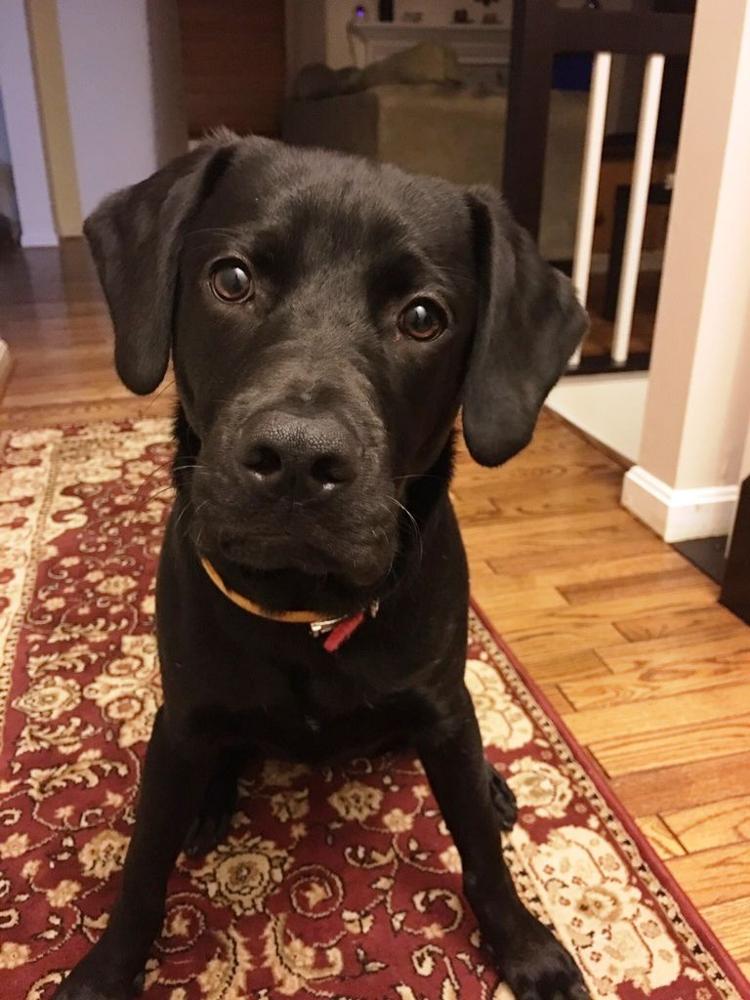 Meet Gaston! If you are looking for an energetic, 1-year-old Labrador mix who is ready to go for daily runs, frequent hikes, maybe agility training or if you have "rough and tumble" mini-humans who are non-stop, he is your dog. He ran a 6-mile run and was ready for more! WOOF!
Gaston is crate and house trained. He is a smart friend and knows a few basic commands. He is incredibly eager to learn and pawlease!
Contact: Operation Paws for Homes, www.ophrescue.org, or email: adopt@ophrescue.org.
About Me:
Noah is Pawthor of www.fromthedogspaw.com- A blog about dog/cat adoption, humor, dog adventures and facts about dogs and cats. He is Dog to his human, Allen Pearson, Dog Photographer and Writer, www.allenpearsonsphotos.com, www.twitter.com/AllensPhotos www.facebook.com/AllenPearsonsPhotos, www.instagram.com/fromthedogspaw, www.facebook.com/fromthedogspaw, www.twitter.com/fromthedogspaw