My friend "Lab Lady," from Lab Rescue, stopped by this week in a whirlwind of Labrador retriever colors, with her hair flying in all directions, and the pawsome dogs were running, jumping and playing with their buddies trying to keep the "Lab Lady" twirling in circles without falling or getting hurt! They were amazing!
Paws, the Labrador retrievers with "Lab Lady" are bonded pairs, who, for many different reasons, connected with each other through the years and must stay together going forward. Since I didn't connect up with another dog in my adventures before PetConnect Rescue, I was curious to know about bonded pairs!
WOOF, I met two bonded black Labradors, Henry and GirlyGirl, who are brother and sister and have been together for all of their lives. They have fun hanging out with each other and making their foster mom laugh with their antics. Paws, these two would not know what to do without each other. Barks, Henry wants you to know they are looking for a "forever home!"
Barkingly, as I chat with the Lab Rescue family, who adopted pairs, to learn why humans should consider adopting a pair instead of one, I received many responses. One of the most interesting is this response from a lady: "The first time you have two, you are treated to watching them communicate: eye, tails, and body language; they are all used in dog communication. Whether playing, napping, eating, or getting treats, it was fascinating to be exposed to their language." WOOF!
A few other volunteers share, "Definitely better, especially when you have to leave them at home because they always have a friend." They added,"We have always had two or more. They are pack animals, never intended to live alone. Sometimes their human pack is enough, but sometimes they need to discuss things on a long walk with their canine sibling. They keep each other company; they play and communicate in ways we will never understand."
I had a bonded brother, a Maine coon cat named "Haydn." At first, I thought it would be the most annoying time for the cat! After all, I can chase him around the house, take his food and play with his toys. I intended no harm, just a young teenager full of energy! Paws, my humans taught me to behave with Haydn since he's my brother.
WOOFS! Eventually, we became the best of buddies. When one of us would come home from the veterinarian, we'd check to make sure they were alright. Or, if one of us wasn't feeling well, we would check on him often throughout the day. I remember one day I wasn't feeling well and Haydn came over and head-butted me. It felt good to know he was concerned about my well being. And, the 4th of July was less annoying with my buddy.
There were times when our humans saw us checking on each other. It was a treat for them to see it. Even though Haydn and I are not a pair of dogs, or cats either, we are bonded buddies, and you can't separate us from each other because we love each other. It was a pawsome part of life I wouldn't trade for anything.
Consider treating yourself by adopting a pair of bonded Labradors. Double the Love! Save $100! Lab Rescue is dedicated to keeping pairs together. Barkingly, now through Sunday, July 22, Lab Rescue is offering a special adoption deal! Adopters who submit applications for pairs will:
● Receive expedited application processing (just note you want a pair in the comments section!)
● A $100 discount off the total combined adoption fees
● BEST of all, TWO loveable dogs!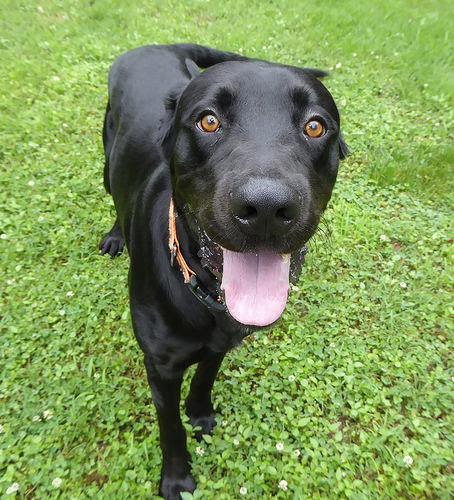 Meet Remington and Brody! These two need a "forever home" in a rural or suburban single-family home with a big fenced yard. Remington is an 18-month-old black Labrador retriever and Brody is 8-year-old chocolate Labrador retriever!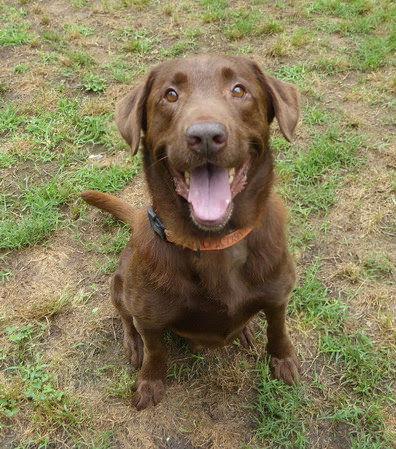 The pair is very happy to meet humans with their tails wagging away! They are social; they enjoy hanging out with humans to get belly rubs. Brody likes retrieving, while Remi will retrieve a toy mainly to tease Brody! Remi will play with Brody, but stops playing to explore the yard or a new sound. Knows basic commands.
No history with cats. Recommended for mini-humans ages 6 and older.
To learn about more bonded pairs, visit http://www.lab-rescue.org/pairs.
Lab Rescue of L.R.C.P., Inc. www.lab-rescue.org,, 301-299-6756, email info@lab-rescue.org.
About Me:
Noah writes about dog/cat adoption, humor, dog adventures and facts about dogs and cats at www.fromthedogspaw.com. He is Dog to his human, Allen Pearson, Dog Photographer and Writer, www.allenpearsonsphotos.com, www.facebook.com/AllenPearsonsPhotos, www.instagram.com/fromthedogspaw, www.facebook.com/fromthedogspaw.